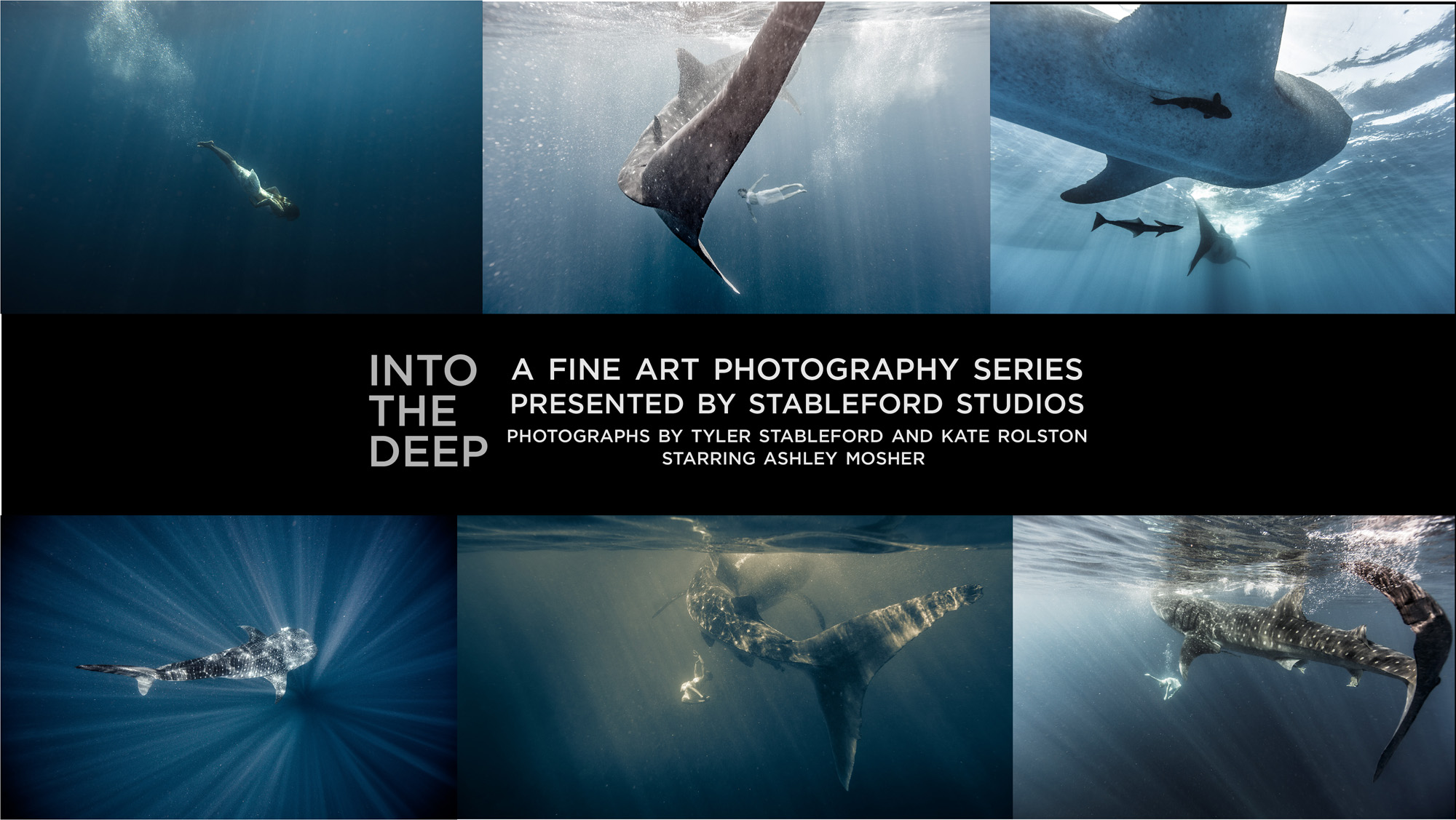 We've been busy printing and framing a new collection of images in the studio this week, crafting 3-by-5-foot canvas prints for our upcoming gallery opening next week here in Carbondale. The show is really exciting for me, as it features fine-art whale shark photography and a beautiful swimmer — the project has been a personal dream for many years. This August, with the support of Canon, co-director Kate Rolston and I brought the dream to life, shooting in the Caribbean waters off the coast of Mexico.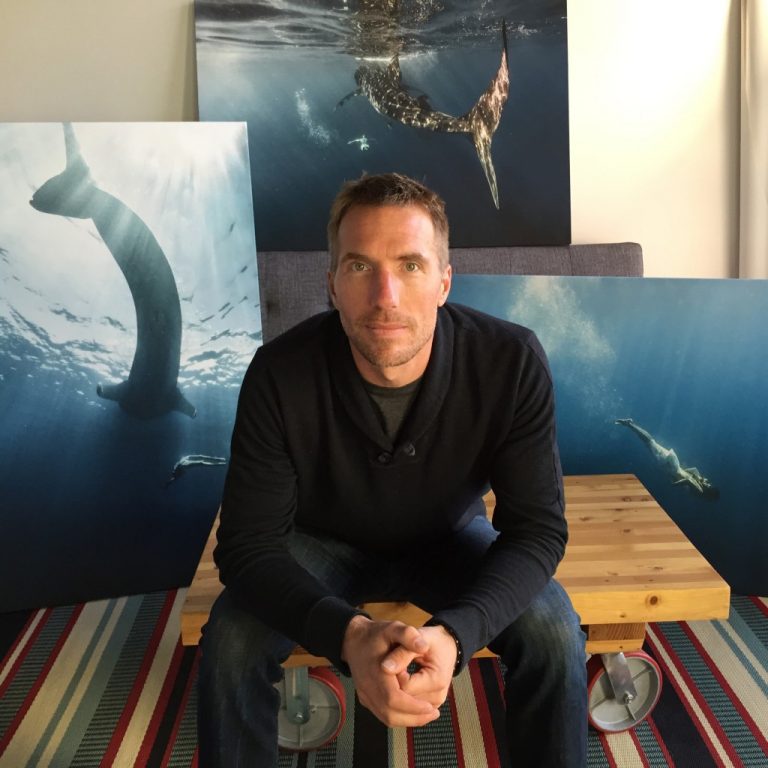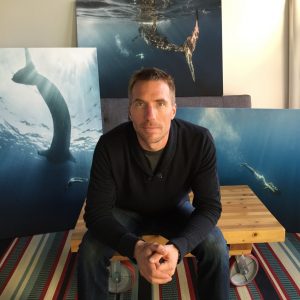 In many ways I feel like the images we created are some of the highest art of my career. One of the elements that really makes the photographs sing is the surreal interaction of the model Ashley Mosher and the enormous sharks. Ashley is a former competitive swimmer, with a beautiful grace in the water; and we strove to position ourselves with these leviathans in artful ways.
Whale shark photography wasn't nearly as easy as I had envisioned — the sharks were constantly moving and diverting around us. For the full story on the shoot please see a previous blog post here!
In addition, we've created a short behind-the-scenes video on the project; check it out here.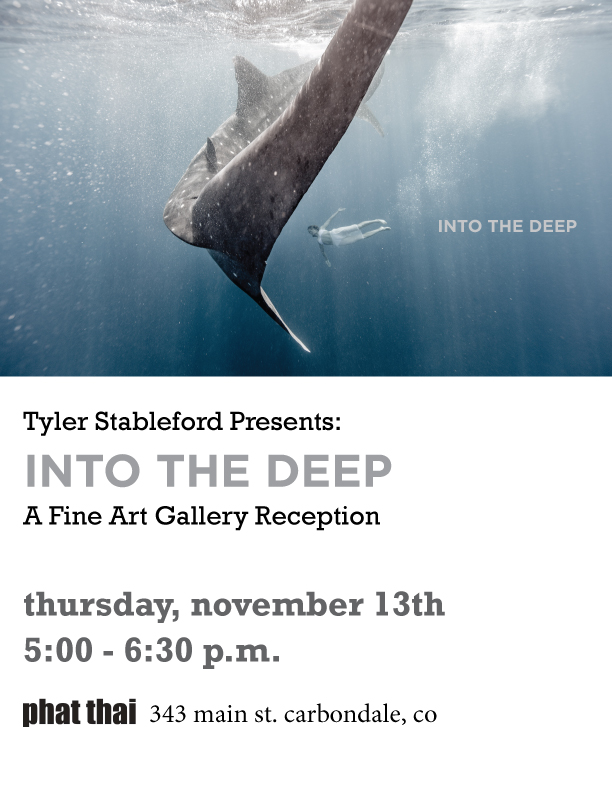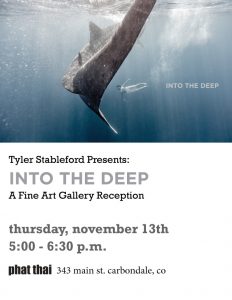 With all the challenges of shooting underwater with wild animals, one aspect of the project I am proud of is that the images are all uncomposited. One frame, no retouching, no repositioning of the subjects. We shot for five hours in the water, with dozens of failed attempts, and also, magically, a number of perfect moments! You can see more of the images on our website here.
The gallery show opens Thursday November 13th at Phat Thai restaurant at 343 Main Street in Carbondale, Colorado — just down the road from our studio. We're hosting a reception from 5-6:30 p.m. to celebrate the opening, please come by and share a drink with us!
— Tyler