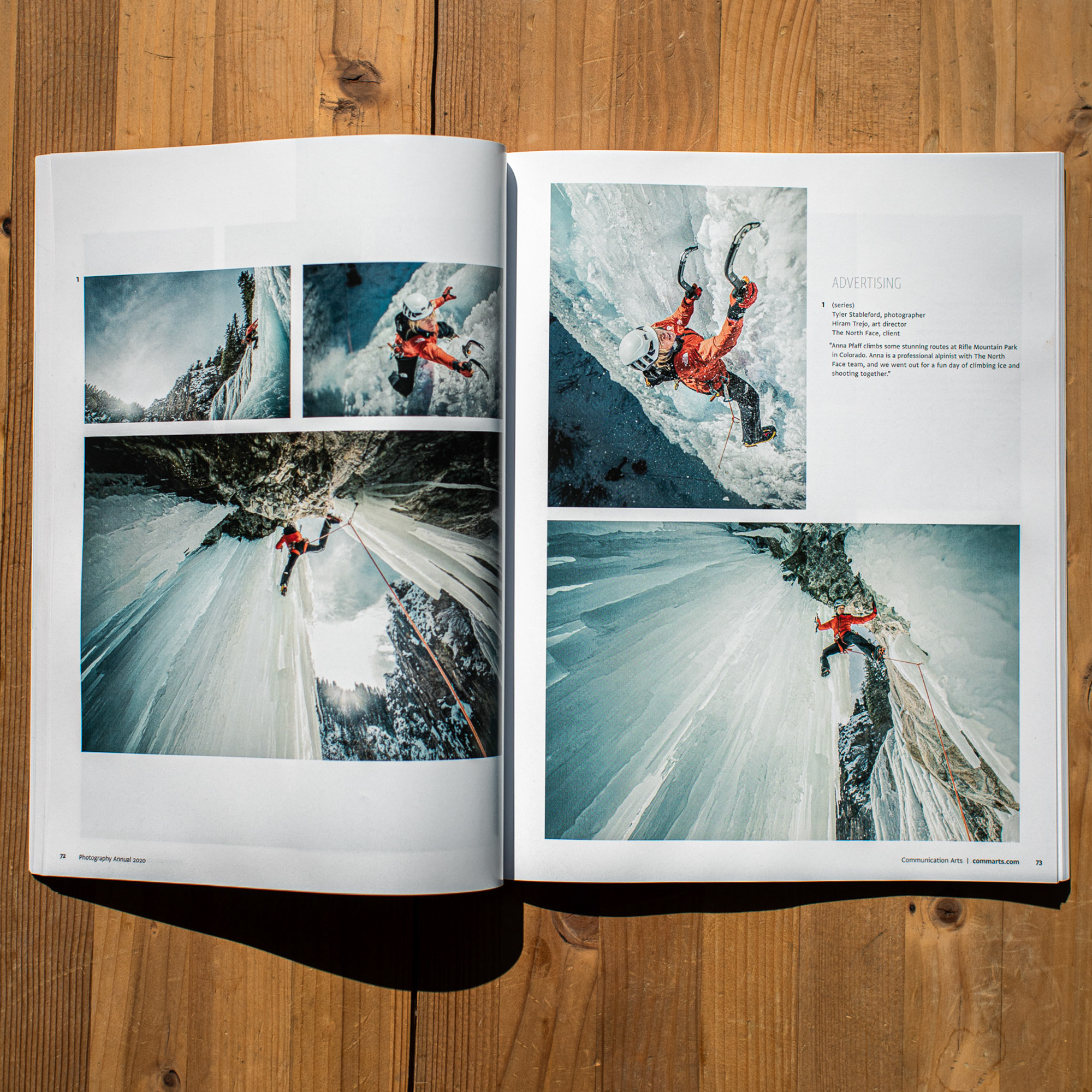 I'm excited to see my latest work featured in the 2020 Communication Arts Photo Annual! The issue is one of the world's premier photo competitions, and I am honored to be among so many talented artists.
One campaign features my project for The North Face with team athlete Anna Pfaff ice climbing in Rifle, Colorado. I love photographing midwinter and capturing the interplay of light and shadow on the crystalline ice.
Another project featured in the Photo Annual is my launch campaign for Canon's flagship 1DX Mark III camera. I reached out to Anna once again for this project, and we climbed in scenic Glenwood Canyon, high above the trees on a sub-zero morning.
Thank you to Anna for climbing hard and making it look easy!
See more on my portfolio here.