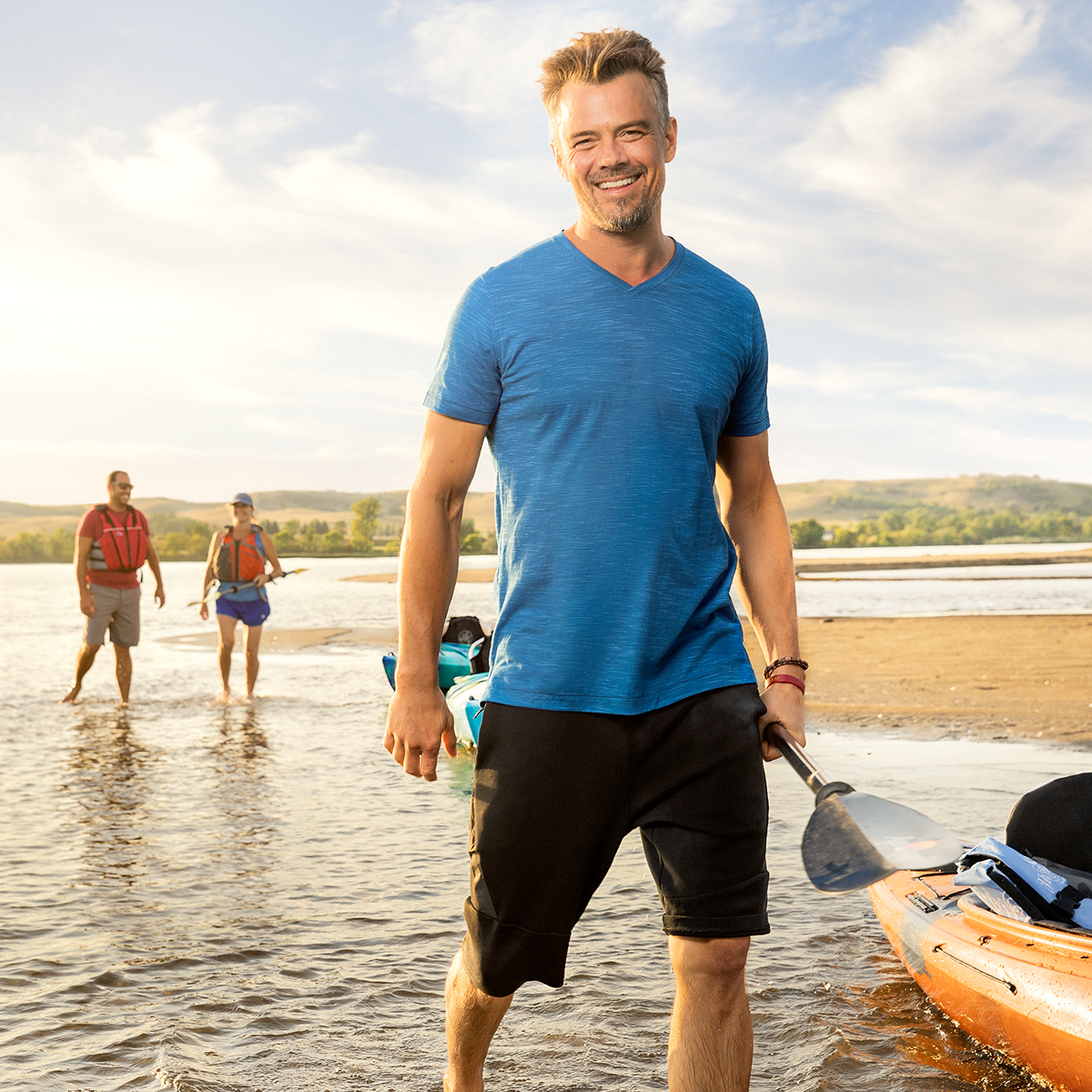 I am excited to share the latest campaign I photographed for North Dakota Tourism, featuring Hollywood actor Josh Duhamel. This is our fourth collaboration, and I always love seeing the energy and enthusiasm Josh has for his home state.
Josh is known for his role in the Transformers movies and last year's powerful film Love, Simon. Most recently he has been filming the Netflix series Jupiter's Legacy. I captured Josh in several locations around Fargo and Bismarck to showcase the beauty and heritage of the state.
North Dakota State University in Fargo is home to the Division 1 national-champion Bison football team at the 19,000-seat Fargodome. Josh is an incredibly talented actor, and he didn't blink an eye when we had to navigate a 60-second window to get a shot with the marching band and mascot during the game.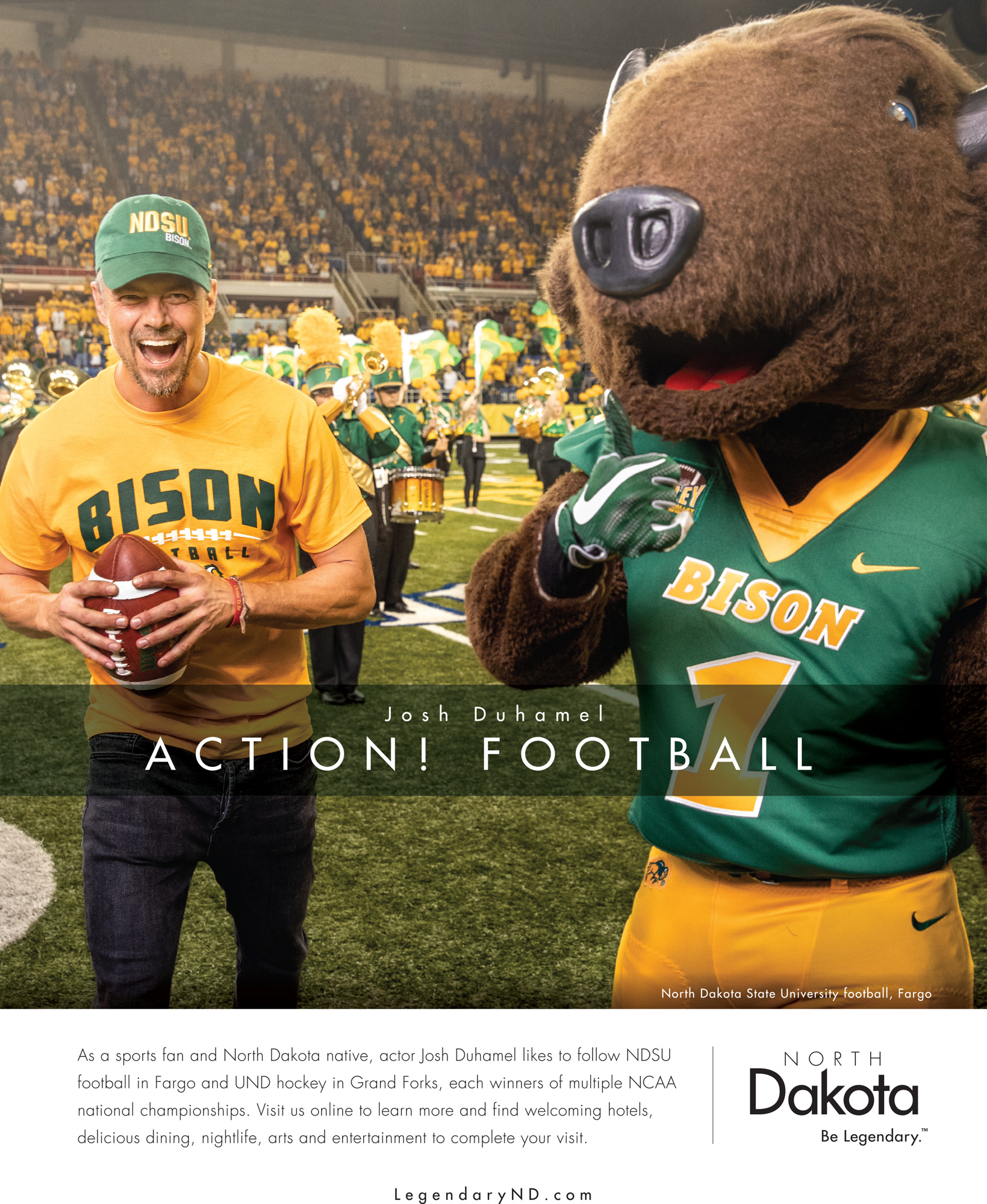 Another highlight was photographing Allan Demaray, a spiritual leader and member of the Mandan, Hidatsa and Arikara Nation, sharing Native American traditions with Josh and local school kids in On-A-Slant Village. North Dakota has a rich Native American heritage, and I was excited to showcase it for this campaign.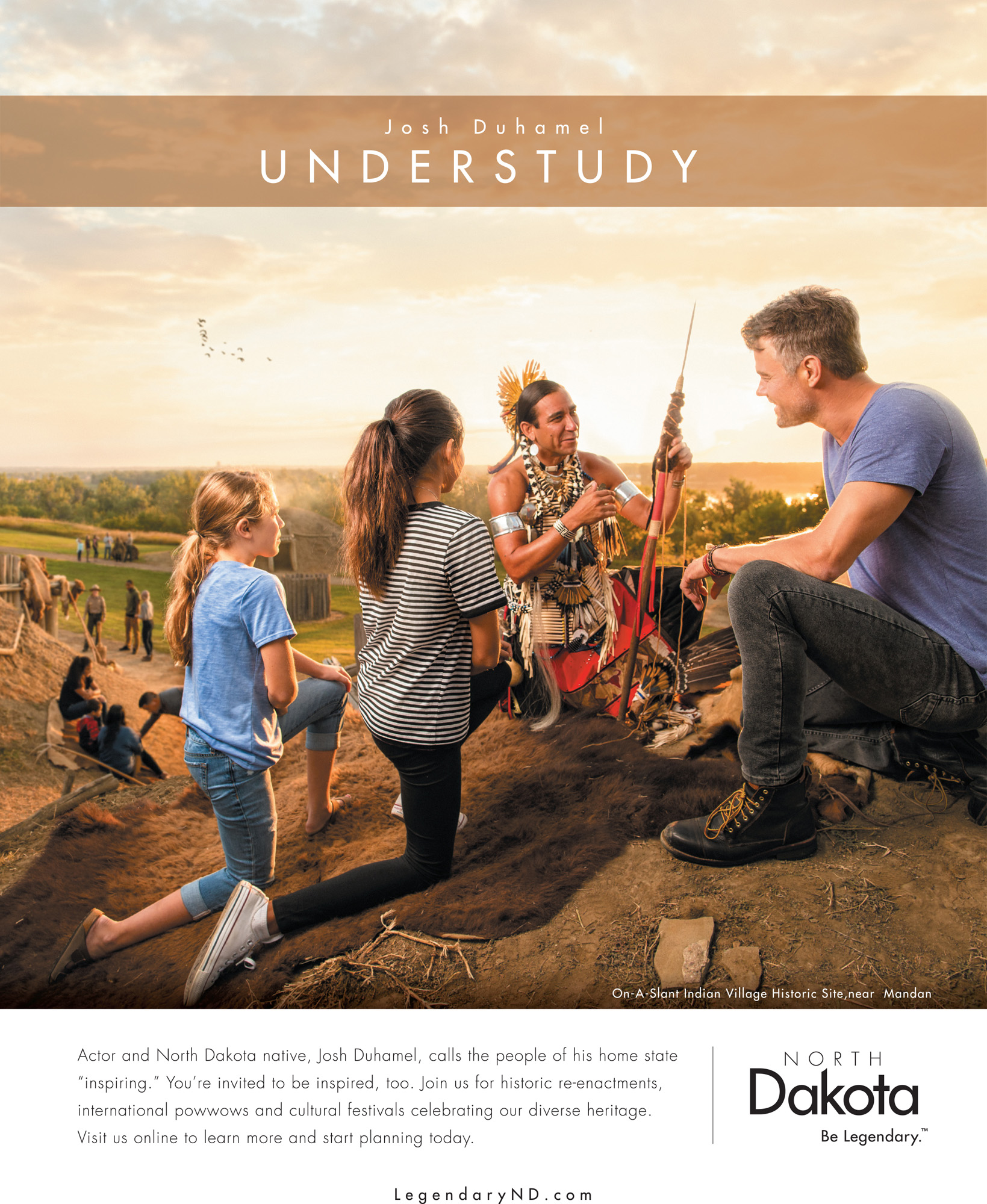 I also captured Josh in a kayaking scene on the Missouri River near Bismarck. Our goal was to create a dreamy backlit photo with Josh that captures a sense of adventure. I love to shoot backlit scenes with fill-light strobes as it creates more dynamic light, and it allows for different layers of storytelling. But I always aim to keep the lighting authentic without a strobed look.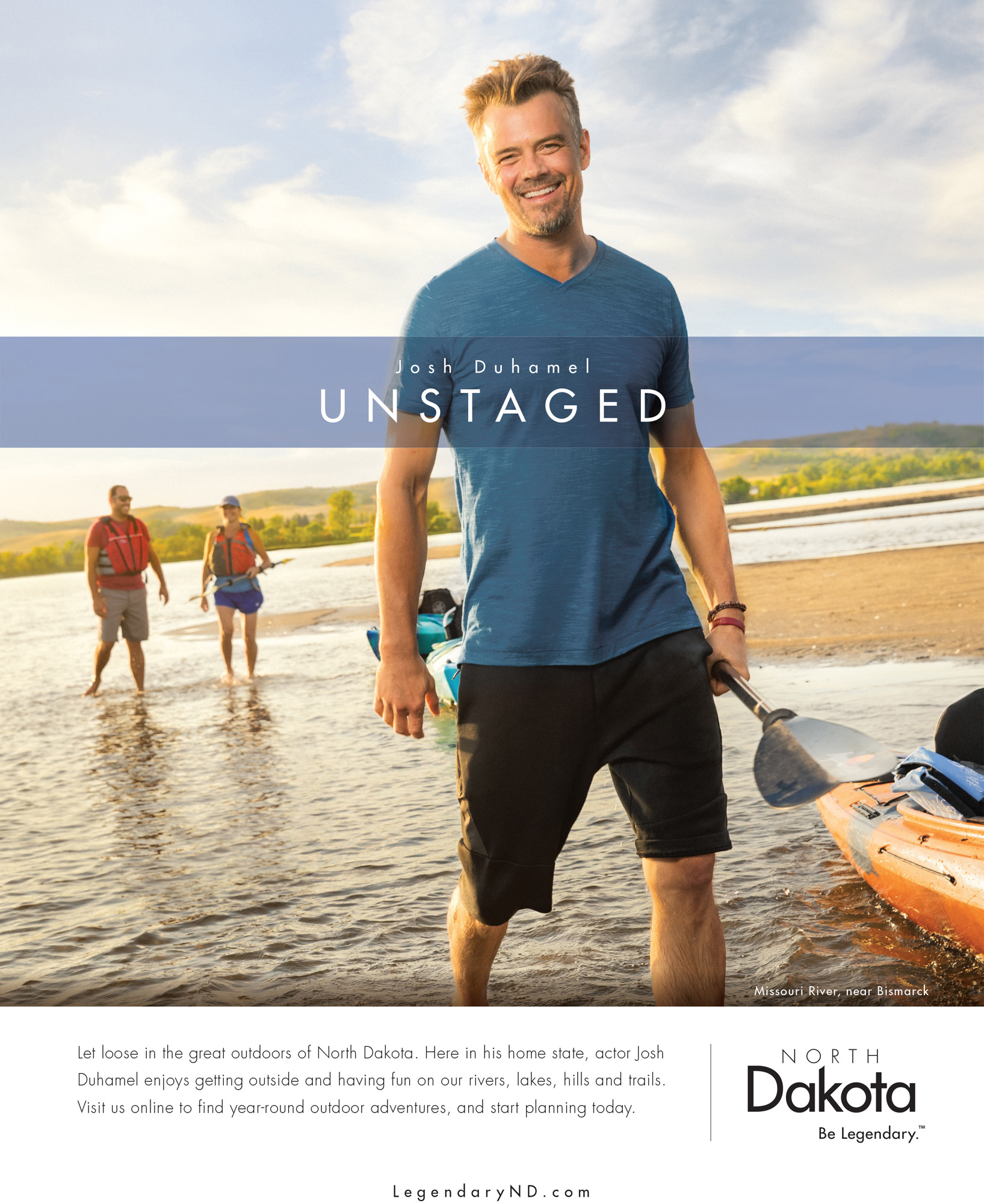 I love the opportunity to work with star actors and performers like Josh, as he makes the scenes so vibrant and his energy elevates the imagery. I have been lucky to film commercials with celebrities including country star Luke Bryan, and they've been a joy to collaborate with.
Thank you to Josh, Allan, North Dakota Tourism and Odney agency for bringing this great campaign to life! To see more, check out the campaign portfolio here.
As a director and photographer, I love seeing the process of campaigns going from conception to completion. If you'd like to see the details of this creative process, check out my previous blog post here that shows our collaboration with Odney creative director Mike Bruner for the 2018 North Dakota Tourism campaign. Mike's hand-drawn sketches, born from in-depth discussions with the Tourism directors, are the backbone of the project
Finally, see below for behind-the-scenes images from this latest project!