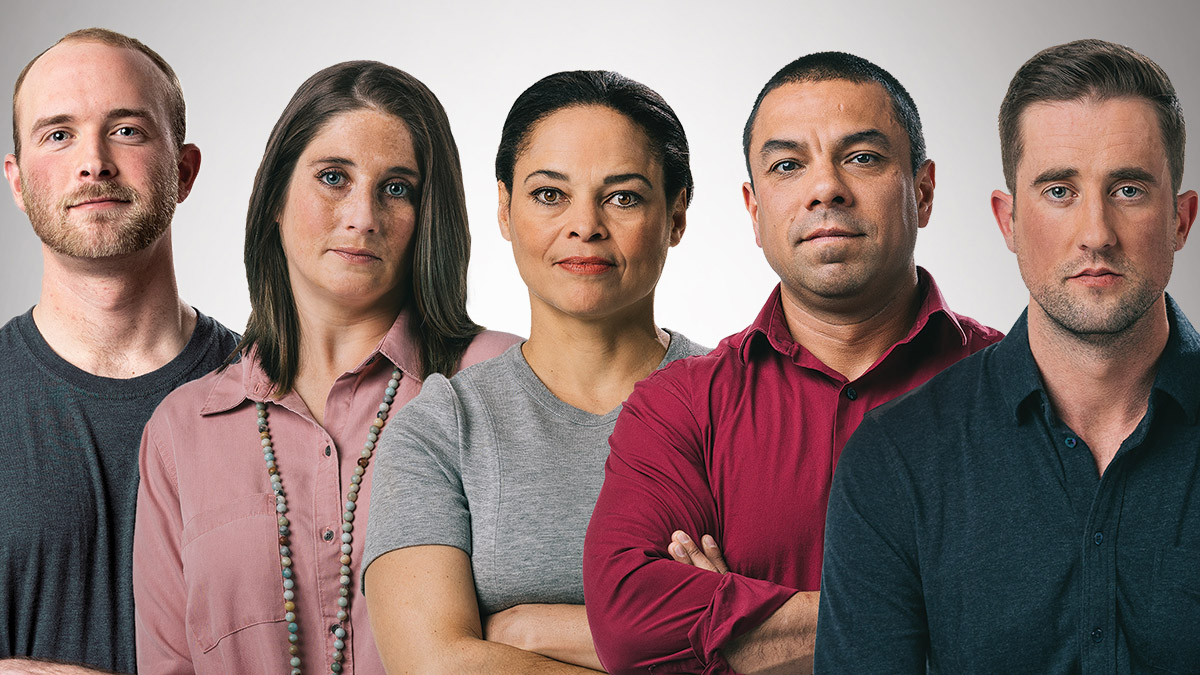 One of the greatest rewards of my job as a director is the opportunity to connect with people from different walks of life. Through the filming and interviewing process, I have a chance — a responsibility, really — to ask my subjects deeper questions than I would normally ask: what is the story of your opioid addiction?
My latest assignment with the Colorado Office of Behavioral Health gave me this opportunity like never before by inviting me to direct a powerful public-service campaign called "Lift The Label" to help combat opioid addiction. Specifically, the project's goal is to break the stigmas of shame and secrecy surrounding opioid addiction, and to provide help to those who need it.
For this campaign, I interviewed brave men and women in Colorado who have battled addiction, and are sharing their stories of recovery publicly at LiftTheLabel.org. They include a former 9NEWS reporter, a Columbine shooting survivor and TEDx speaker, counselors and healthcare professionals. By sharing their addiction struggles candidly, as well as their paths to recovery, these people hope to put a human face on the opioid epidemic.
One theme resonated strongly through the interviews: Addiction is not a moral failing.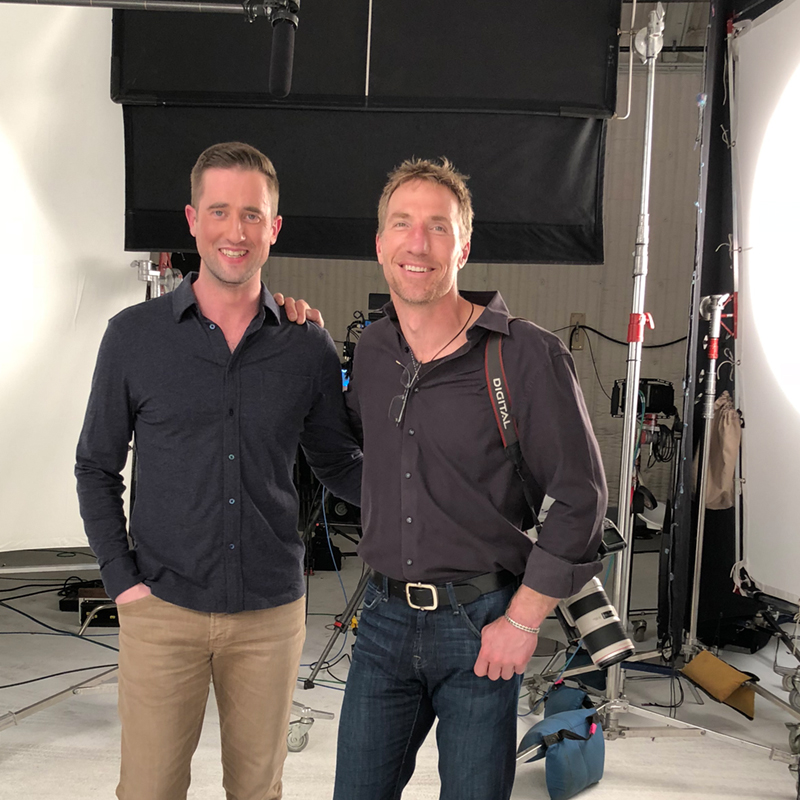 The statistics are staggering. Every day, over 115 Americans are killed by opioid overdoses and nearly 2.1 million are addicted. In 2017, 40% of all opioid overdoses involved a prescription and nearly 80% of heroin users report that they first started opioid use with a prescription medication.
Addiction is a disease, and it can be treated. Yet, we live in an age where many are quick to cast out people struggling with addiction and to distance themselves.
This video and stills project gave me the opportunity to do the opposite: to move closer to those who have struggled with addiction; to ask very personal questions; and most importantly, to listen deeply to their stories.
Through the interviews, I learned this for sure: Shaming does not work as a recovery aid. Ostracizing doesn't work, either.
To help someone struggling with addiction, I learned that we need to turn to our highest principles: compassion, forgiveness and perhaps most importantly, the courage to have honest, difficult conversations that we might rather avoid.
Many of the five people I interviewed began their opioid use through painkillers prescribed by a doctor. Austin Eubanks, an injured survivor of the Columbine school shooting, was given a month's supply of prescription painkillers by his doctor, but received no counseling for the enormous emotional trauma he suffered. The opioids became both his security blanket and his captor.
"My best friend was killed right in front of me and I was shot twice," he said. "Within 45 minutes of the shooting I was medicated and almost immediately, I was drawn to that feeling."
Austin spoke openly about how he was able to mask the addiction and put on a suit and tie every day. In addition to this project, Austin gave a powerful TED talk, which opened my heart to better understand emotional trauma and addiction.
Dana Knowles, a former Denver 9NEWS reporter, was prescribed opioid painkillers after a hip surgery. She was "hooked after two weeks," she says.
Listening to her describe her withdrawal symptoms was chilling. She also spoke about how the addiction, and her unwillingness to confront it, almost tore her family apart.
"If you can't talk to a family member, talk to a professional — you don't have to do this alone," she said.
I was humbled by Dana's continued drive to spread the message and reach out to others in need. Dana is a public figure in the Denver community and also shared her story with 9NEWS.
Blair Hubbard's story also stuck with me as her journey began similarly to Dana's. She was prescribed opioid painkillers in high school after having her wisdom teeth removed and developed an addiction that grew through college, leading to heroin use and homelessness.
When she finally reached out for treatment, she said she was treated with compassion by her doctors. "They fought for me. I had a chance to be who I wanted to be, which was not an addict."
Both Blair and Dana's stories were part of a 9NEWS piece, which you can find here.
During our interviews, Commerce City resident Ozzie Cabral and Arvada resident Taylor Wright shared their stories with such bravery and heart that I wiped tears from my cheeks as they spoke.
Ozzie reminded us that addiction is not a moral failing, it is an illness. Taylor highlighted a central thread that has remained with me:
"I'm not a bad person, I knew that what I was doing was wrong. Shame was a big part of my life." – Ozzie Cabral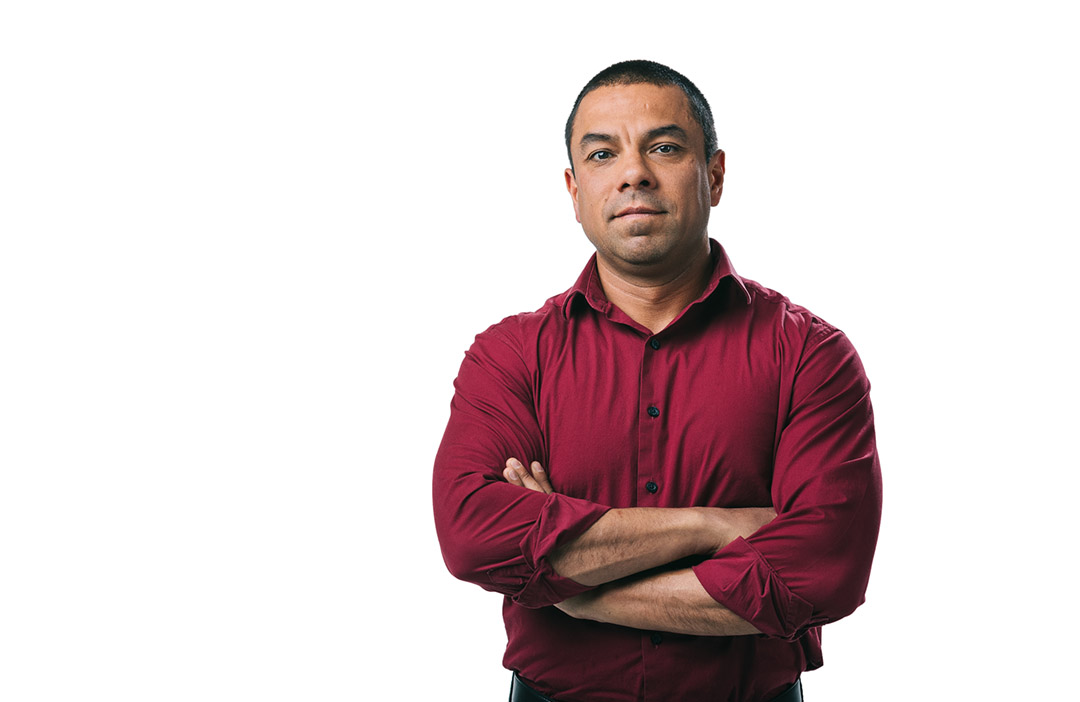 This project also included a collection of still portraits and short stories from many other Coloradans in recovery from opioid addiction. Throughout the process, I aimed to connect in a genuine, heartfelt way with every person I met. They were sharing their faces and stories of opioid addiction publicly in an effort to serve others and their bravery demanded that I show up with just as much attention, care and integrity as they had.
Another reason this project resonated with me is that I volunteer as a Court Appointed Special Advocate (CASA) for abused children in my community. Through this work, I see the harsh toll that addiction takes on families. I've been able to incorporate many of the lessons I learned from the Lift The Label campaign in my role as a CASA volunteer to be more connective and more resourceful with the families I work with.
I was also reminded of the compassion needed to work with addictions while filming a Turning Point TV series documentary episode featuring Reverend Richard Joyner last year. He was named one of CNN's "Top 10 Heroes" for his work with a hard-hit community in Conetoe, North Carolina.
For the photographs, I used the Canon 50mm f/1.2L lens for full-body shots and the 85mm f/1.4L for portraits. These lenses allow me to work intimately with the subject, within a close distance where we can feel each other's presence;  I believe this is palpable in the finished images. You can see a collection of the images here on the blog and you can see others along with stories here.
My hope is that, together, we can help transform the opioid crisis, rather than shun it. Whether your bottom line concern is our nation's financial health or human health, or both, the clear path forward is to treat addiction for what it is: an illness, not a character flaw. As we break the stigma of shame and ostracism, we can begin to see the disease, and its potential recovery, more clearly.
This post is sponsored by the Colorado Department of Human Services, Office of Behavioral Health.