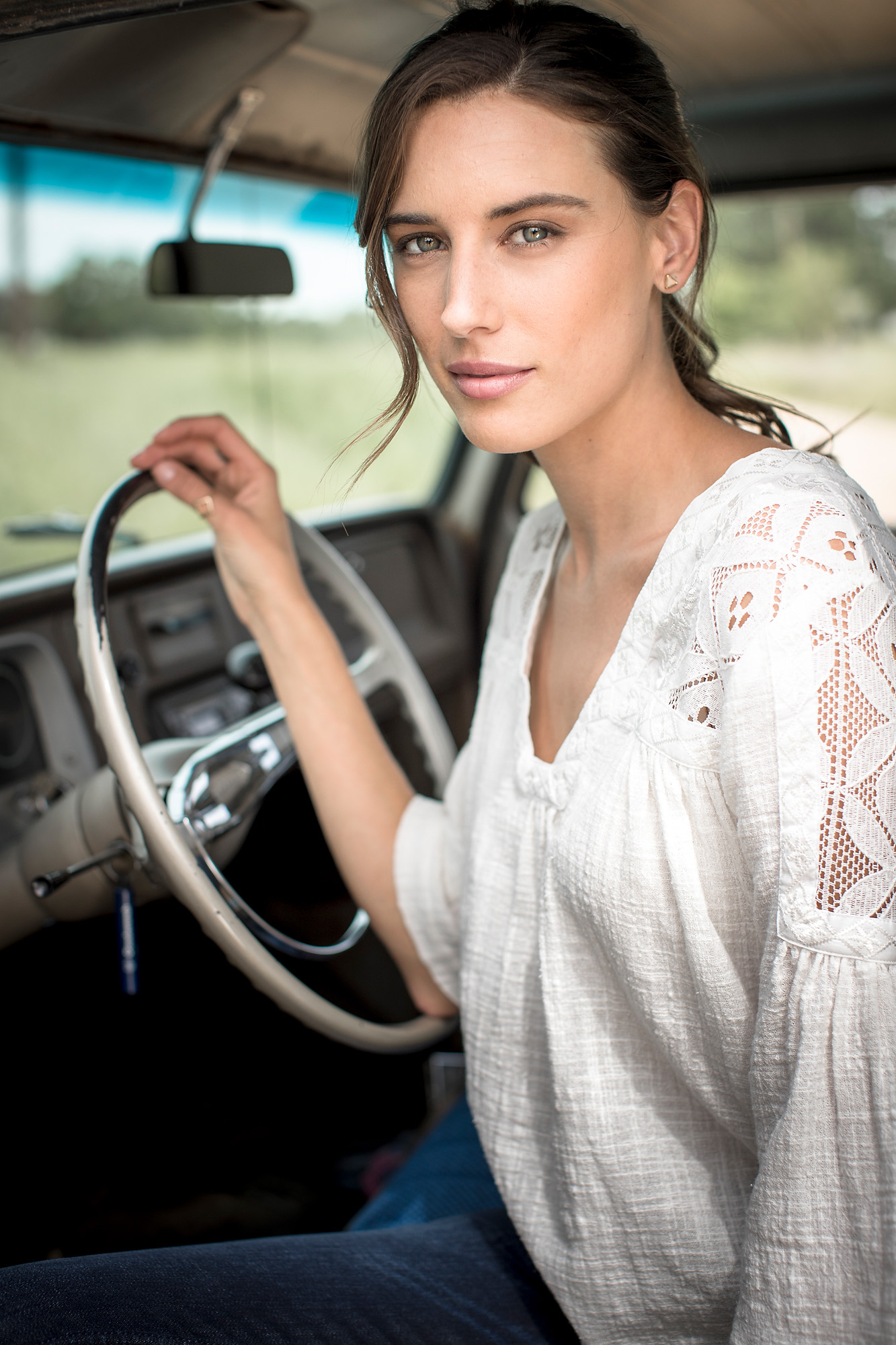 There are few clothing companies more iconic than Wrangler. Founded in 1904, Wrangler has set the standard for Western fashion and workwear clothing. I couldn't have been more excited when Wrangler selected me to shoot a photo campaign in California this last spring.
I have photographed and filmed cowboys and workwear brands in the past, for commercial work as well as for personal projects, but this campaign featured a mix of pure fashion photography as well as pro-rodeo cowboy imagery, which made it very fun and dynamic. The days were long and nonstop, but I couldn't have asked for a better group or client.
One of the highlights was working with numerous Wrangler professional rodeo athletes, who are some of the biggest names in rodeo today such as Ivy Conrado, Sage Kimzey, Stetson Vest, Billie Jack Sabens, Marcos Costa and Coleman Proctor as well as Chenae' Shiner Vest and Jenna Knowles. It was stunning to watch these pros ride and rope with such precision. Anytime we are shooting a cattle drive or a herd of running horses, things can get out of hand quickly, but these riders had an innate ability to understand what I was looking for and to work the animals for that perfect shot.
It was also a joy to work with everyone at the Rockin' M Ranch. Chuck Morris and his team not only live the western lifestyle, but they were also the most hospitable hosts and did everything to make sure we were in the right spot at the right time. Large lifestyle shoots like this are nearly impossible without an adept team, and these guys proved to be absolutely top notch.
For this shoot, I used several Canon 1Dx MkII cameras along with a full lineup of "L" series lenses, primarily the 70-200 f/2.8l II which I used for portraits , the 24-70 f/2.8 II, which was perfect for changing conditions, and the new 16-35 f/2.8 III, which performed better than any super-wide zoom I have ever used. Also in mix were the 50 f/1.2, the 100-400 f/4.5-5.6 II and the 300 f/2.8 IS II.
I was also excited to use the new Elinchrom ELB 400 Hi-Sync Lighting Kits which not only had more than enough power to balance out harsh daylight, but when combined with the Elinchrom Indirect Litemotiv Otca 75″, gave a beautiful and subtle feel to the lighting. Using such a large source gave us the ability to wrap the light around the subject, which eliminated the harsh, overly lit look that a lot of fashion work has. I also used an 8' x 8' Westcott Scrim Jim for many of these scenes. A large scrim is a great tool to diffuse the harsh mid day light and it can also work as a reflector for larger scenes. For several challenging setups, such as a bar scene and several instances of shooting in harsh, mid day light, the scrim and large Elinchrom Indirect Litemotiv Otca 75″ were lifesavers. You can see examples of the setups below.
I want to extend a huge thank-you to the entire crew for this shoot as well as the hardworking creative team at Wrangler. Their forethought and tireless planning ensured that the shoot was smooth and efficient.
To see my final selects, please visit my portfolio. More behind-the-scenes images can also be found on my Instagram here and here.