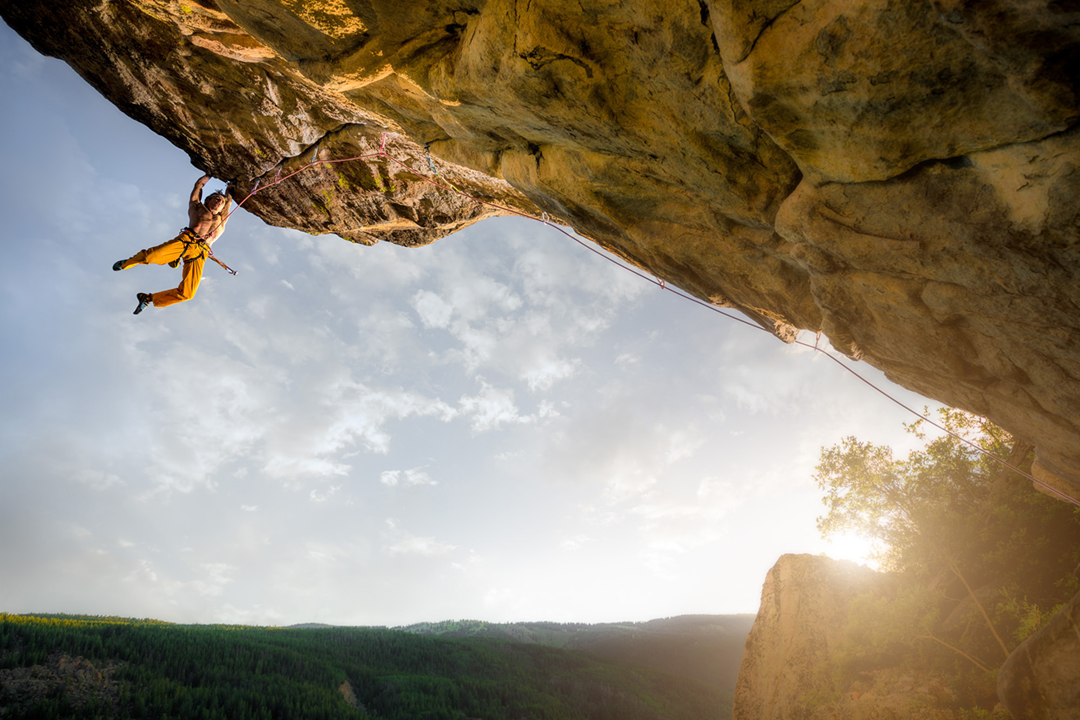 I am thrilled to announce that two of my recent images have been awarded as winning entries in the 2017 Graphis Photography Annual. Graphis is one of the country's most prestigious competitions, receiving approximately 4,000 submissions from around the world for the photo annual.
The images represent two powerful photo shoots and lifetime memories for me, each from incredibly different locations and approached with different lighting moods.
The first image is of Adidas athlete Ben Rueck climbing a difficult roof crack on Independence Pass above Aspen, Colorado. For this image, I used strobes to augment the setting sun and heighten its effect, while keeping a natural feel to the image. This shot was all about timing and tension. Ben has the ability to climb routes that very few people in the world can even attempt, and this line had only been climbed twice before. Highlighting the peak moment of tension between Ben and the rock was key in this image. I used the Canon 1DX Mark II and the Canon 11-24mm f/4.0 L lens, Hensel Porty L 1200 strobes and Westcott softboxes.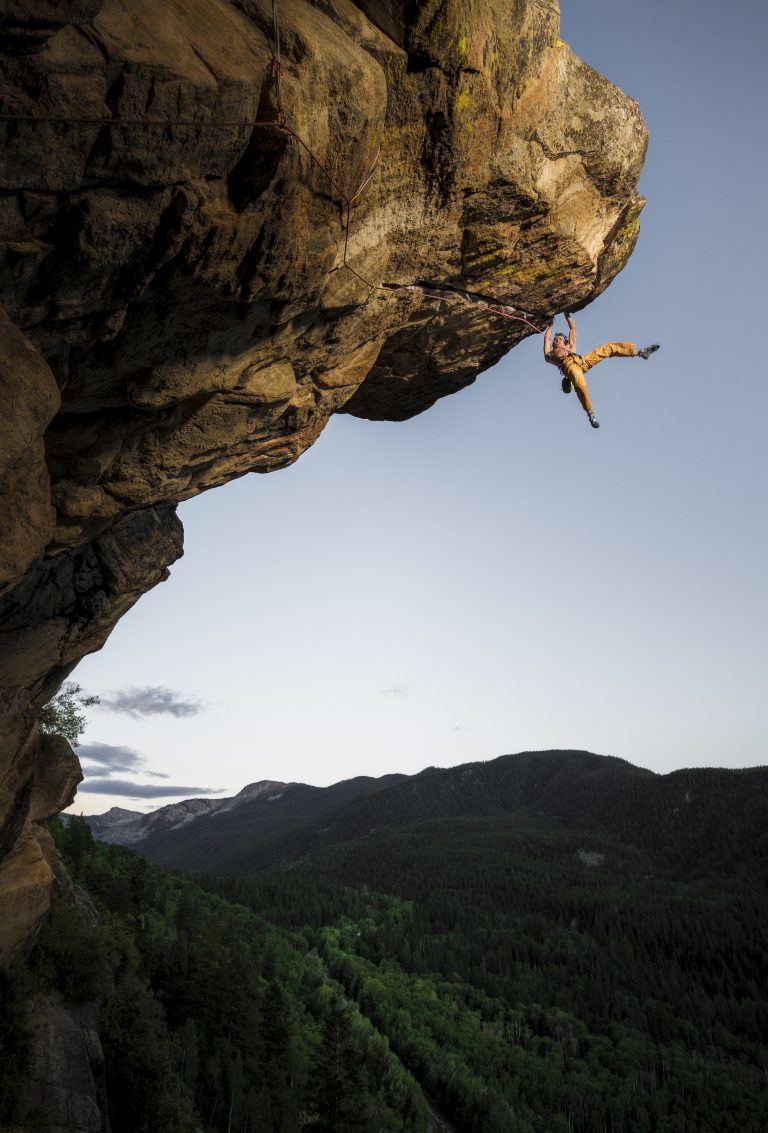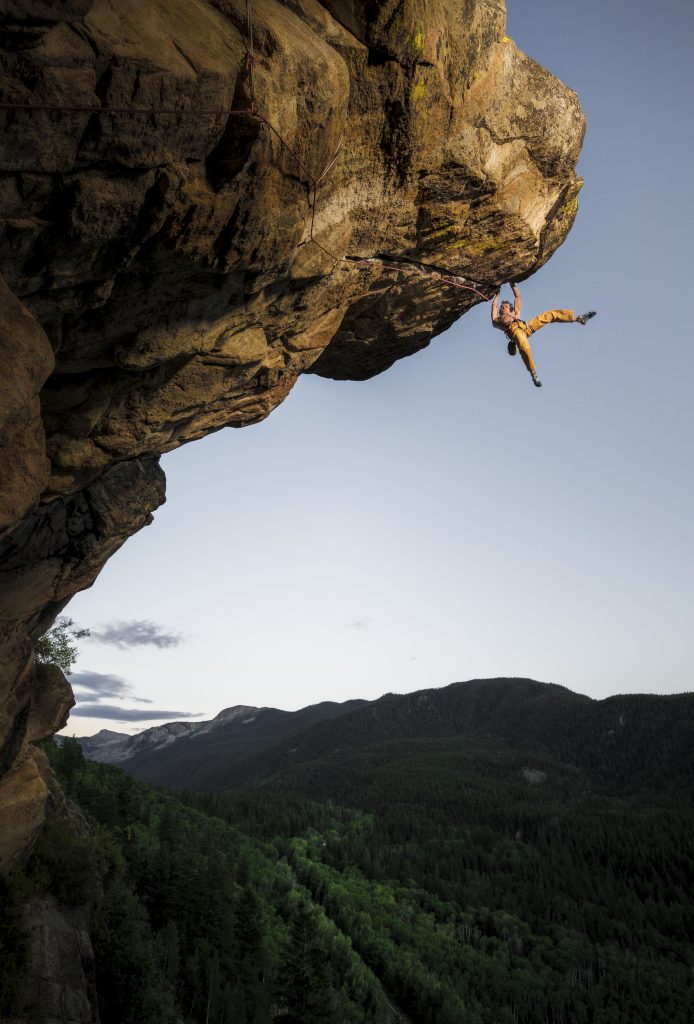 In contrast to the rock climbing photo, the second winning image features a Colorado granite quarry worker. For this assignment for Walls Outdoor Goods with 2TWO1 agency, the goal was to create a mood that elevated the grittiness of the quarry work, as well as the toughness of the Walls workwear. Instead of a vibrant sunset, I shot in a dimly lit quarry. I used side lights on either side of the subject, with Westcott softboxes and grids, as well as two lights in the background to create a more cinematic feel in the quarry.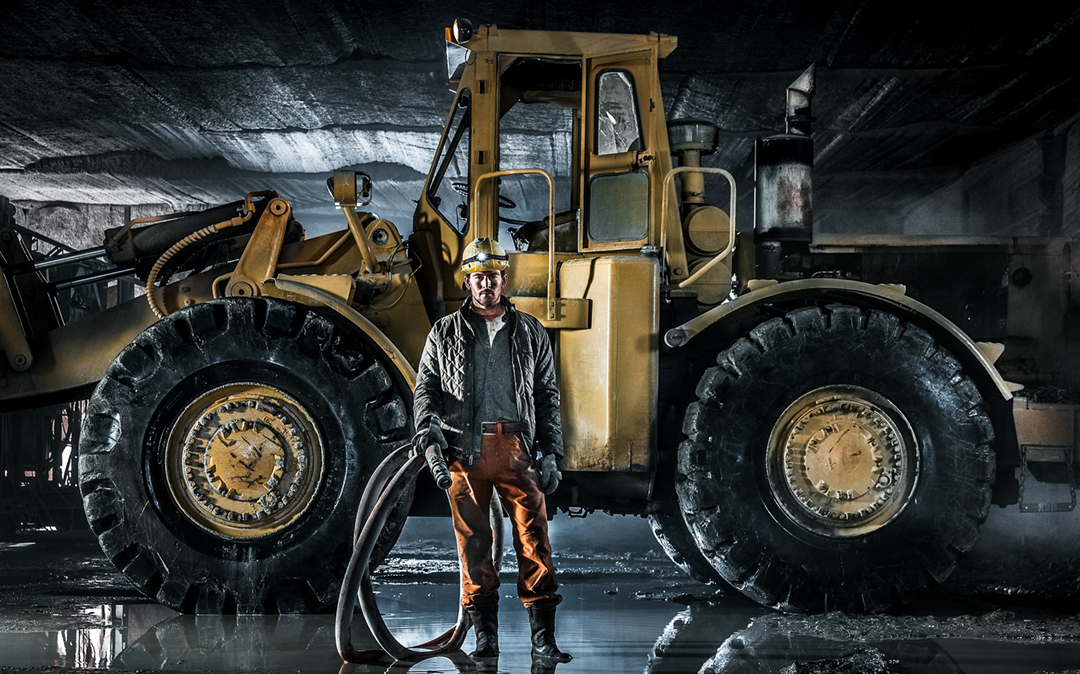 This image was also part of a Walls TV commercial campaign, which recently won a 2017 Telly Award. You can see the commercial here: