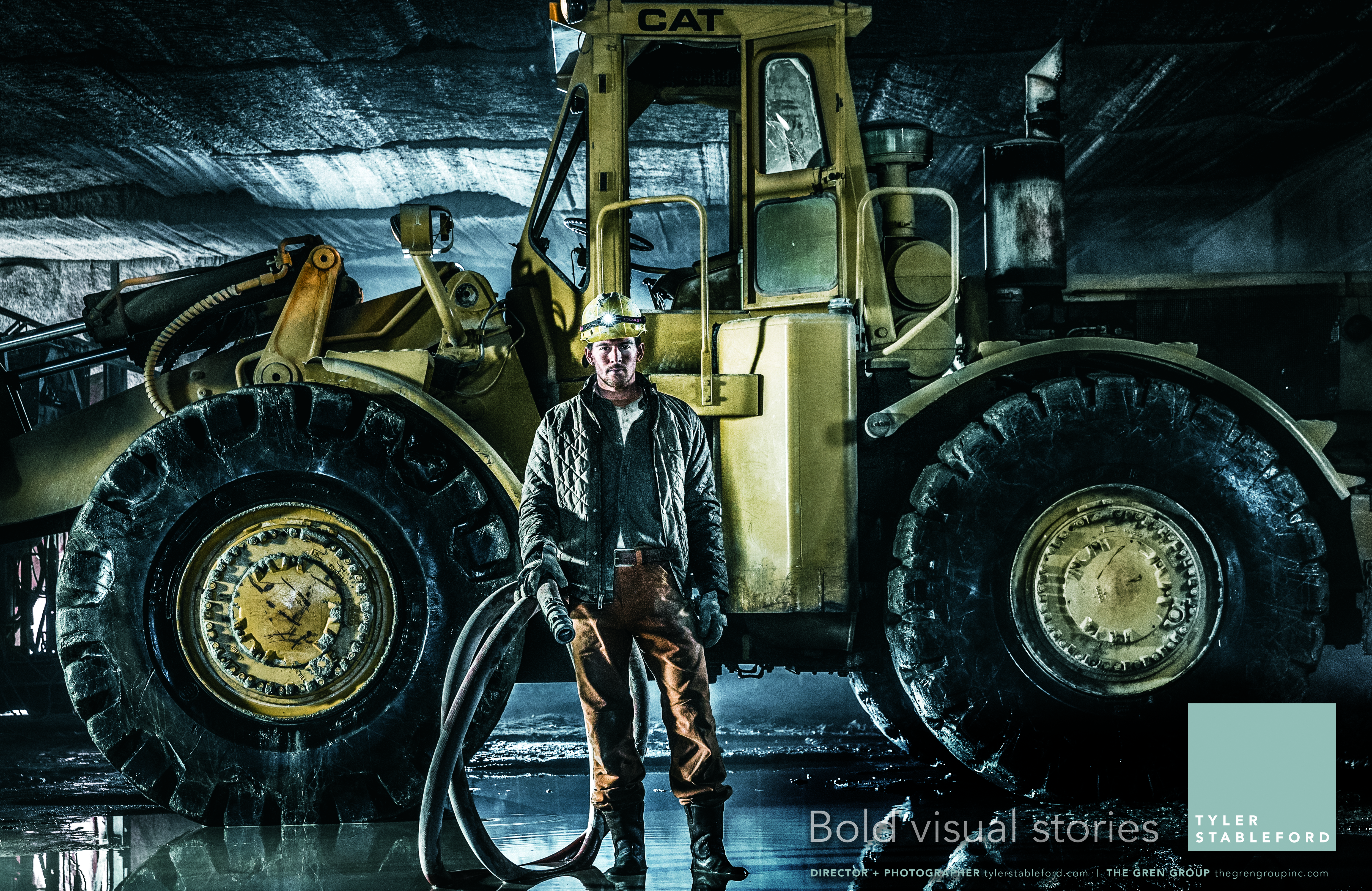 One of the things I like best about photography and cinematography is the chance to be creative with a commercial workwear brand.
For a recent print campaign and TV commercial for Walls Workwear, we wanted to feature the toughness of the clothing as well as workers who wear it. Dynamic back lighting, side lighting, and fast prime lenses helped me create the feel for this dramatic photoshoot.
For me,
creating a compelling
workwear TV commercial is a lot like crafting visual poetry. It's the process of condensing visuals, music, sound, narration, action and motion all into a concise 30-second story. As with poetry, the goal is to create an emotional resonance.
My shoots with heavy industry and workwear clothing are hard hitting and dynamic — the camera is rarely locked off on a tripod; it's very in your face, not the normal way people see the world. To bring the viewer closer, I use a wide-angle lens and I want to be right there. The viewer can feel the boots on the ground, feel the cold in the worker's breath in the predawn, or feel like they are 200 feet up in a crane tower.
For this campaign, I worked with the
Canon 1DX Mark II
for both the video and stills, shooting 4k video and high-resolution stills. It is a powerful and light DSLR camera that can go anywhere in tight and fast-moving situations. I love to shoot low angle and wide angle with a shallow depth of field, often with the Canon 24mm Cinema Prime and EF lenses.
For this shoot we started in a granite quarry with minimal light, so
I used multiple Hensel strobes
and
Westcott Lighting soft boxes
to backlight and side light the subject. Even though it is dark, we want to show the toughness of the work wear as well as the guys who wear it. There is a fine balance between illuminating the clothing without losing the edginess of the quarry scenery! The result is images that are rich, heroic and dramatic while also highlighting the clothing.