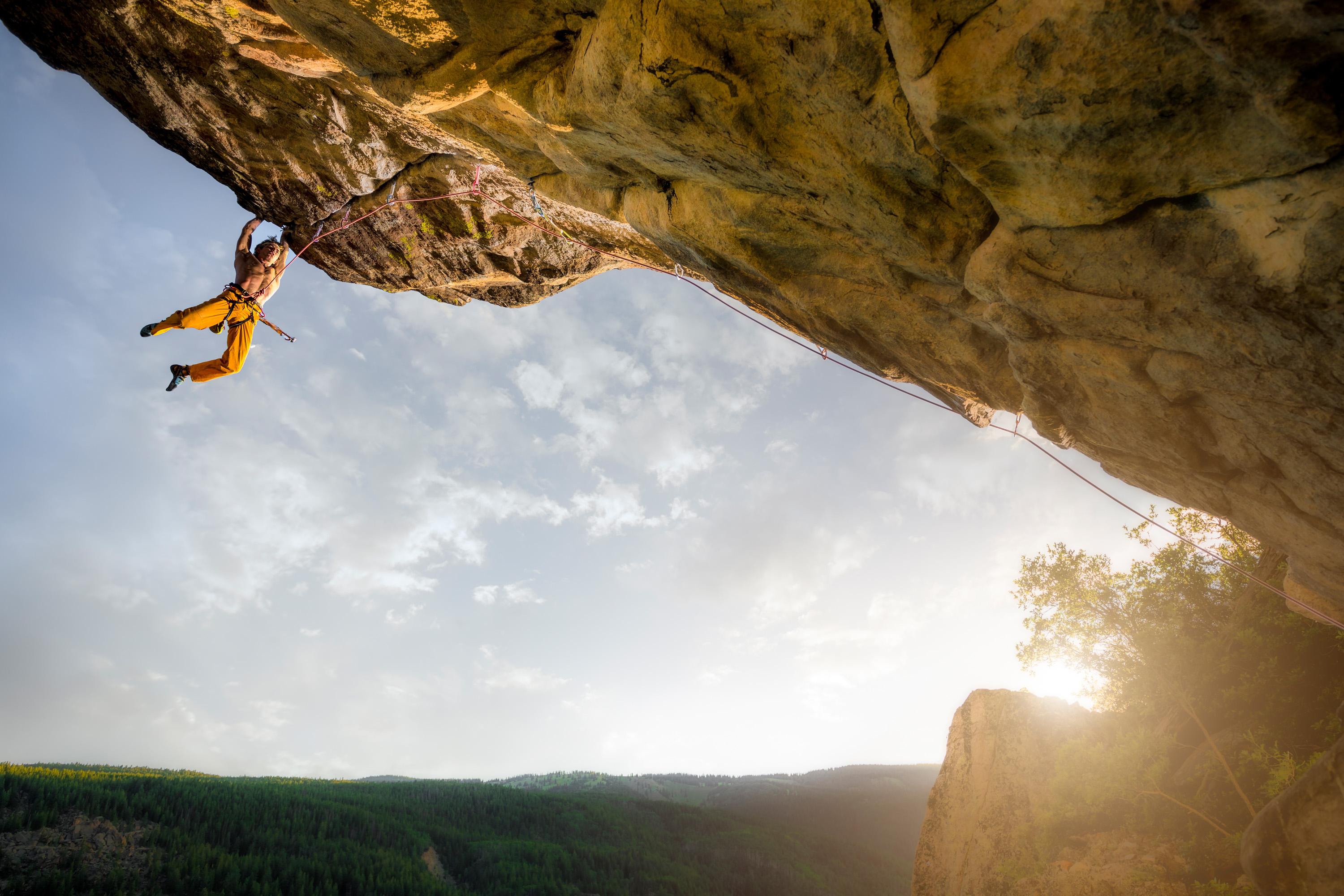 As a continuation of my personal project The Athlete Series, I headed into the mountains in my backyard to photograph professional rock climbing with Ben Rueck, who was working on a difficult roof crack on Independence Pass above Aspen, Colorado.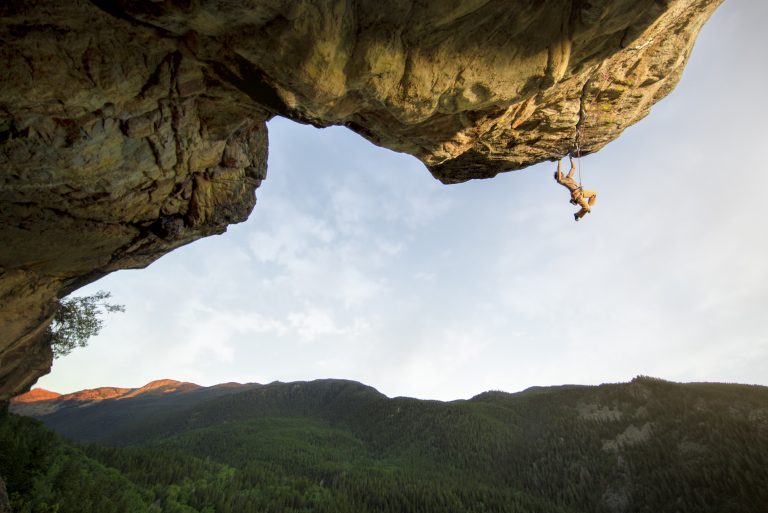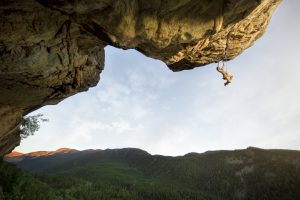 Ben is one of the country's strongest rock climbers and is able to climb routes that very few people can even attempt. This roof crack, called Orangutan Overhang, sits at 9,000 feet and has only been climbed twice before, as it is one of the hardest rock climbs in the state.
Rock Climbing is always dynamic to shoot and by having Ben repeat the move at the end of the roof several times, I was able to photograph the route from different angles. I captured Ben as his feet cut loose at the lip of the overhang, strobing him just at the moment of tension. The settings for the shot were ISO 100, 4.0 aperture and the shutter at 1/250th.
I used the Canon 1DX Mark II camera and the ultra-wide-angle 11-24mm lens, with Hensel strobe lights positioned to augment the backlit sun and increase the dramatic light. I wanted the drama of the lighting to echo the drama of the setting.