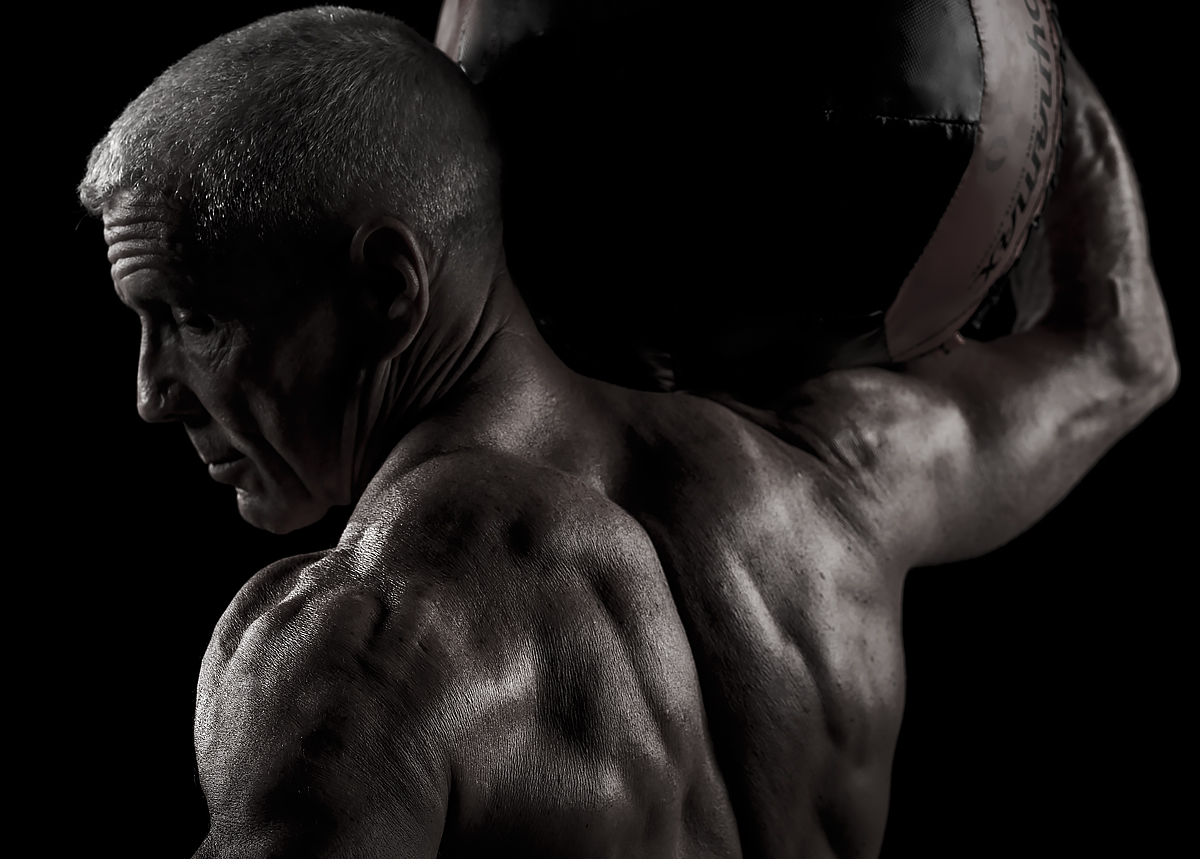 As a small-time Crossfit enthusiast, I've always admired the incredible athleticism and physiques of those who master the sport. So I decided to shoot a passion project with a handful of top Crossfitters here at my local gym Sopris Crossfit — the goal was to use dramatic lighting to accentuate the athlete's muscularity and toughness. The pro Reebok athlete Jenny Labaw was also teaching classes at the gym that week, so the timing was perfect.
Jenny is hella strong, and knocked out numerous deadlifts with an obscene amount of weight on the bar (you can see the bar bending in the photo); and with every lift, her muscles became more ripped and defined.
I used Hensel Porty L strobes with the Canon
1DC
and
1DX
cameras, positioning the lights just behind and on either side of the athlete, for dramatic cross lighting; and I used a minimal frontal fill light as needed now and then.
Mark Fischer, 58, is one of our local Crossfitters who has competed in the Crossfit Games, placing 4th in the world in his age group (!). I photographed him with a medicine ball on his shoulder for a bit of a classical Atlas pose, and toned the photo to a sepia black-and-white image for a fine-art feel.
I love shooting portraits of athletes as well as action shots, and often these images can be more evocative than an action scene. So I photographed Carly Stillman and Sam Matthews recovering between lifts, sometimes engaging the camera and other times looking down while catching their breath. Below are a couple of my favorites shots.