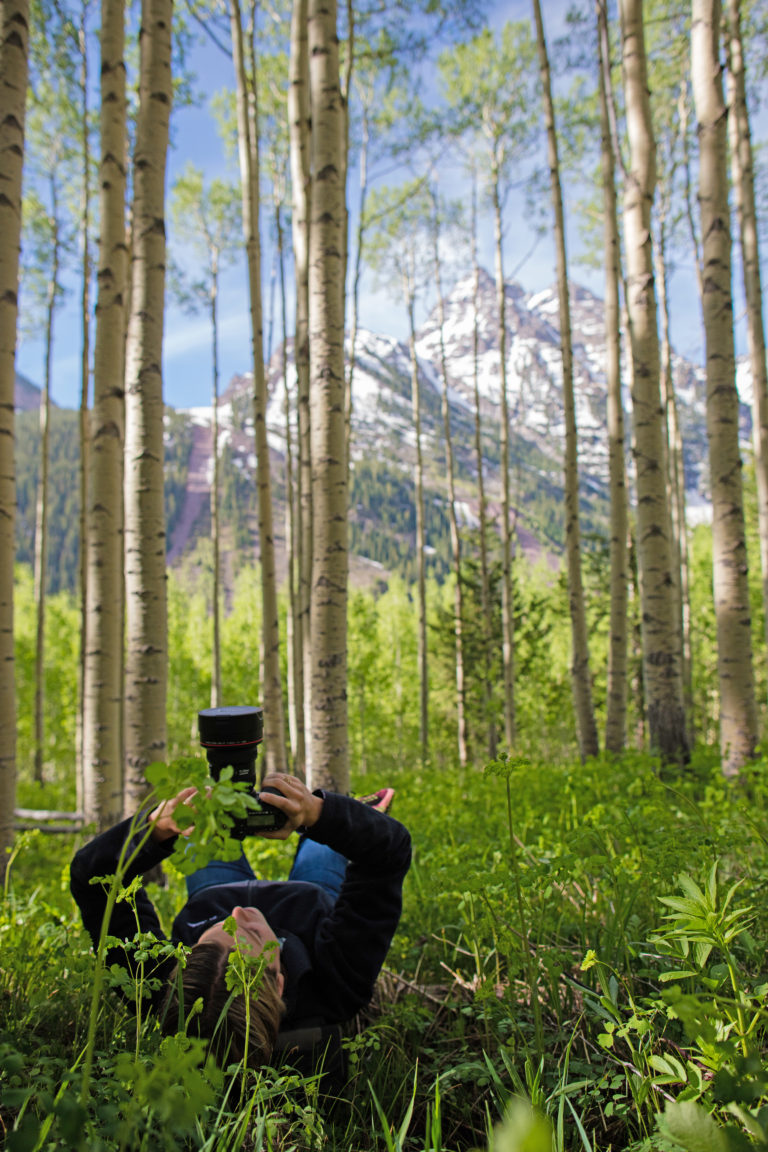 Well thats a wrap! We had three beautiful days of shooting in Aspen, Colorado for my recent Canon photography workshop Mountain Light: The Art of Dramatic Landscape and Action Photography.
Canon provided cameras and printers for students learn lighting, portraiture, action and more, and this worked out great as they experimented with new subjects, gear, and styles.
During this workshop, we photographed everything from craggy rock climbing on Independence Pass to environmental portraits of a local cowgirl and sunrise on the epic Maroon Bells. Students were able to make stunning prints of their favorite images. Below I have featured some behind the scenes and top images from the workshop.
Students learned a lot in the workshop including how to use composition and light to best capture landscapes and action. They also were able to work with Canon's Speedlite system to the advantage of their outdoor portraitures, and worked with Adobe Lightroom while processing images. Since we had a variety of locations to shoot, students really were able to dive into the process of capturing movement and emotion of subjects in a ranch setting, rock climbing and more. Not only that, but we engaged in some really inspiring critiques to help students take their craft even further. I hope that everyone took away as much from this workshop as they could, and had as much fun as I did working with the group.
My next workshop is October 26- October 28, 2016 Capturing the Magnificent West: Arches and Cowboys. There, we will explore the magnificent sandstone arches and towers of Arches National Park, learning ways to capture the stunning landscape in day and night. We will also venture to the mystical Fisher Towers and photograph landscapes and rock climbers, and will shoot action scenes and portraits with authentic cowboys wrangling horses and cattle in the stunning Utah canyons.