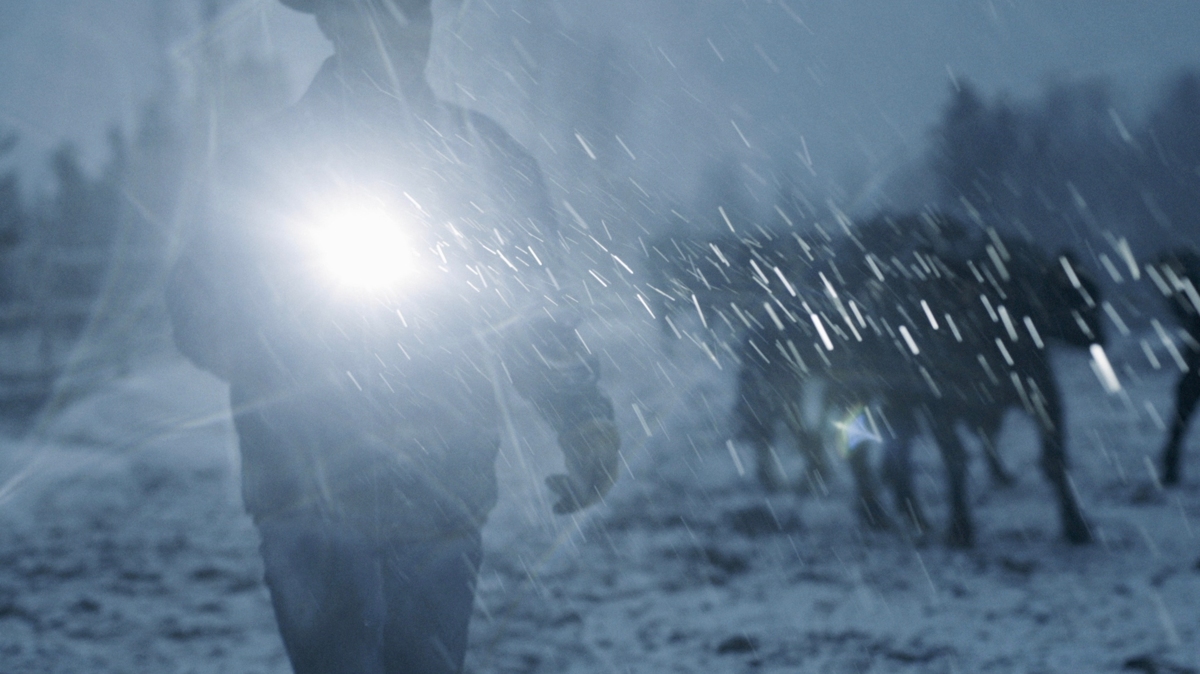 The most recent commercial I directed and DP'd for Cinch Jeans was filmed on working ranches right here in Colorado. Cinch Jeans is based out of Denver, Colorado and designed "for those who live and breathe the western way of life." We wanted to keep the imagery authentic and the environment natural.
Instead of using actors for this commercial, we worked with a real ranching family, which was a great opportunity to see what daily life looks like for them. Brad and Niki Day and their daughters are the family featured in the commercial and we wanted to portray how tough, yet rewarding, life on a ranch can be. During filming we captured the rugged character of ranch life and blood, sweat and tears it takes. We filmed in the midst of calving season, in Colorado that still means blizzards, and despite conditions Niki and Brad went out to check on their cattle no matter what the weather was doing. There were also heartfelt moments as their daughters worked alongside them.
Additionally, this was a project close to home for me, both literally and figuratively. Not only were we filming in my own backyard in the Roaring Fork Valley, but it also tied back into my personal project "The Farmers Series," which consists of images from farms all over the country.  Capturing portraits of the farmers was one of the most meaningful artistic endeavors of my career. Farmers work the land, pray for rain, struggle with feed prices, and care for their animals nearly every single day of their lives — often with two or three other generations of family by their side.
The image of Niki Day carrying a newborn calf through a snowstorm was a strong moment from our shoot with Cinch Jeans that is also a part of my "Farmers Series"