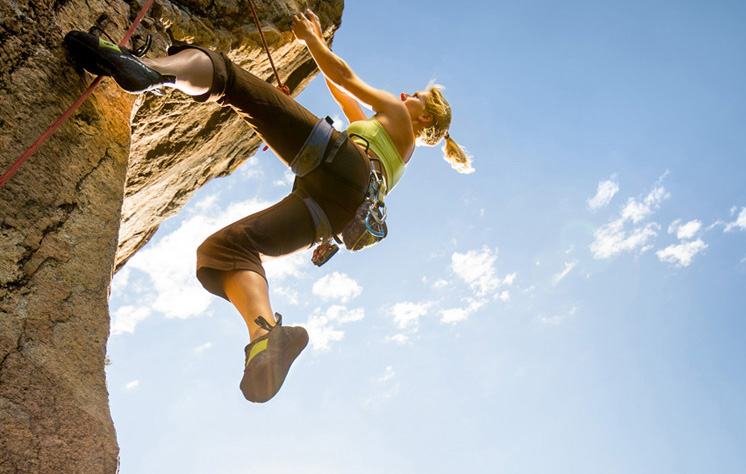 Every year Canon asks me where I'd like to lead my next Canon photography workshop — and sharing the beauty of my backyard here in Aspen, Colorado is always at the top of my list!
This year's Mountain Light Workshop is June 8-10, and our group will focus on dramatic landscapes, action, portraiture and fine-art imagery. Really there is no better place than Aspen. The Maroon Bells are a pair of iconic 14,000-foot peaks towering over the reflective surface of Maroon Lake. It's hard not to be inspired by the breathtaking beauty of these mountains, and they provide the perfect place to shoot landscapes.
Additionally, we will explore the Ashcroft ghost town from the silver mining boom of the 1800s, and wander through stunning groves of symmetrical aspen trees. You'll be sure to leave with a beautiful fine-art print for your wall!
Just to the east of town is the long and windy road of Independence Pass. The rocky outcroppings are a mecca for rock climbers. It is a great opportunity to focus on both action scenes and portraits during our photography workshop.
Throughout Colorado, the cowboy culture is still thriving. I have spent quite a bit of time shooting the ranchers and farmers of the area. The wranglers at Maroon Bells Outfitters are great cowboys and we will capture authentic portraiture and action scenes of them.
Canon photography workshops offer a friendly and constructive setting to take your photography to a new level. Classroom lessons will focus on improving your camera skills and seeing light, composition and action in new and dramatic ways. These sessions also cover Adobe Lightroom techniques (which Adobe has profiled my skills in) to process your images for a professional look. We have an image review at the end of the workshop, and students will have the opportunity to craft a large-format print on one of the on-site Canon PIXMA Pro printers.
I hope you can join the Canon Live Learning workshop adventure! To learn more, please click here.