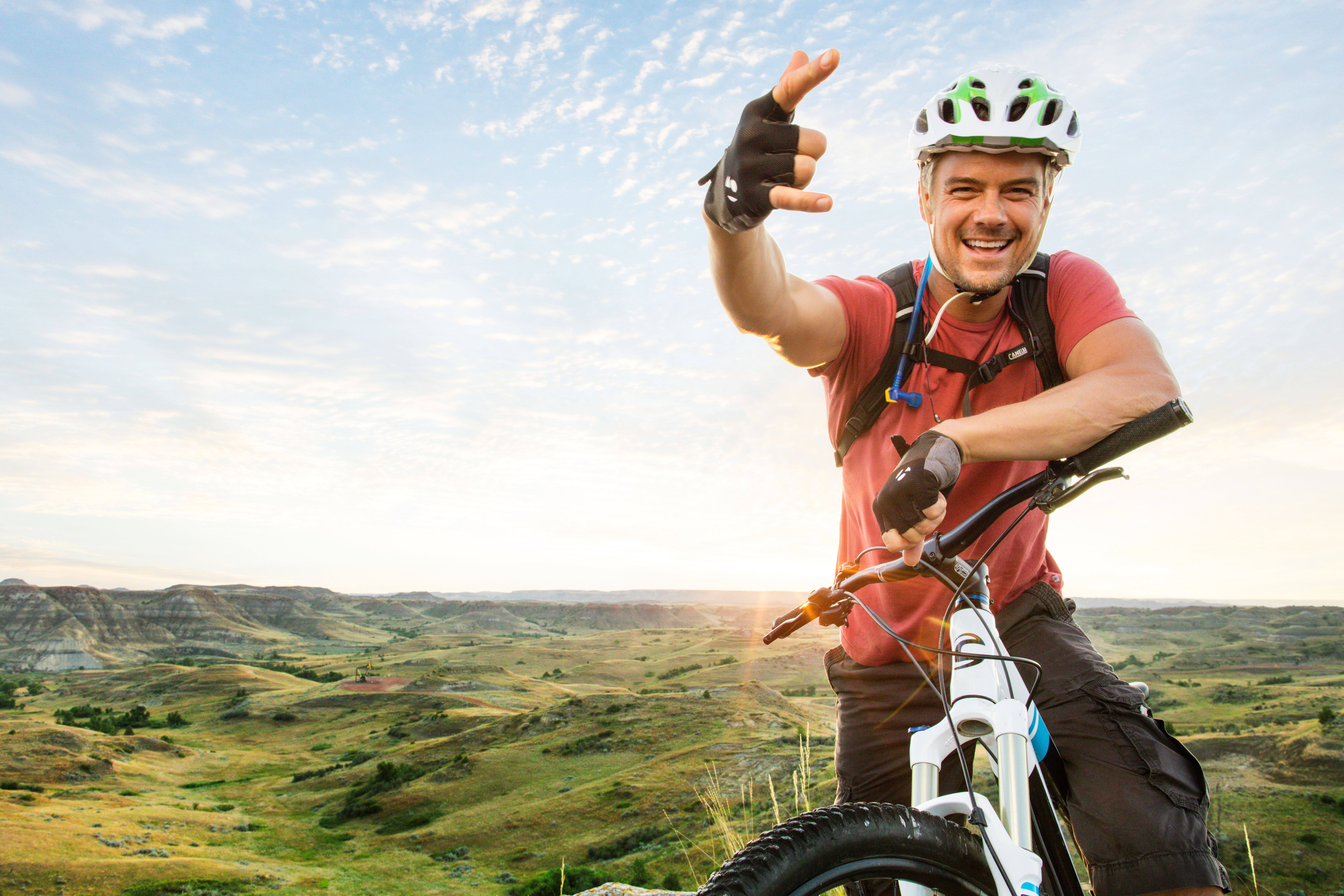 For a project like our North Dakota Tourism campaign shoot with Josh Duhamel, scouting and blocking (i.e. placing stand-ins for the talent) are crucial to elevating the imagery. Particularly with celebrity talent, the shoot windows can be tight, so it is important to have all the key shots planned and rehearsed well in advance.
Here are some tips on how to prepare for and make the most of your shoot:
Scout In Depth: For this campaign with Josh Duhamel, I traveled to North Dakota a week prior to the shoot, for three days, with my producer Danny Taff and Odney Advertising creative director Mike Bruner. Together we traveled around the state looking at many possible shoot locations, narrowing down our selection and honing in on the specific locations, lighting and times of day that would work best for each shot. We spent hours in each location hunting around for the best terrain, the best angle of light, as well as the pose and composition that worked best for the campaign's themes. I also find it helpful to bring a notepad while scouting so you can make note of which lens you intend to use for each shot, a technique that helps speed things up on the day of the shoot and allows you to be better prepared.
Use A Stand-In To Find A Strong Pose And Composition: As is often the case, Danny plays the stand-in for our talent. You can see how our blocking for the shot of Josh riding his bike on the Maah Daah Hey Trail, with companions in the background, helped shape the final image below.
Create A Shot List: Create a shooting plan and schedule based on your list. This allows you to make sure you hit all your marks, as well as provides you with a plan that you can share with your agency/client to ensure everyone is on the same page.
Use SunSeekers And SunScout Apps: When scouting, I always check the SunSeeker and SunScout iPhone apps to see where and when the sun would be on the day of our shoot. This allows us to set up the shot with the perfect backlighting.You can find the apps here and here.
Discuss Which Shots Requires The Best Lighting:The hour after sunrise and the hour before sunset, known as "magic hour," provides the best light of the day. It is a great idea to communicate with your client and/or agency to determine which shot they consider to be most important or iconic, as you only get two windows a day for the highest quality natural lighting. This can be particularly important for tourism campaigns as you want to make sure that you are showcasing the locations you are shooting in the best light.
Research Permits: After scouting downtown Fargo, it was clear to us that in order to achieve the shot we envisioned with Josh Duhamel, we would need to close down the road in both directions. Work with the town or city you are shooting in to plan and budget accordingly, as permits for street closures generally require time and money.
Production Design: When shooting in a public place you have permitted, work with the city or town to ensure that all unwanted parking or street signs are removed in advance of your shoot. For tourism campaigns, it is especially important that you also make sure the streets are clean and have been swept in order to help showcase the area at its most beautiful.
When Working With Celebrity Talent like Josh Duhamel, Hire Additional Security: When shooting with celebrity talent, it is advisable to hire additional PAs or security to help with crowd control and ensure that the crowd stays out of the framing of your shot.
 Use A Field MonitorIt can be very helpful to have a monitor handy in sharing images on-set with the client, agency and talent. SmallHD makes a great collection of monitors of varying sizes that I bring on many of my location shoots.
Capture The Best Image Quality:For this shoot I used the 50-megapixel Canon 5DS camera and Canon L-series prime lenses to ensure the highest possible quality. What's more, using the 5DS allowed us to pull full-page vertical images for print campaigns from horizontal shots (and the horizontals are used for banner ads and two-page spreads, etc).
The older I get, the more I invest in meticulous planning, scouting, blocking and rehearsing. Sure, spontaneous creativity has a place, yet it's never the way to base the core of a campaign shoot. I find I can be much more creative in a given location once I have thorough knowledge of the location and how the light will behave —then I know what we'll need for lighting tools, lenses etc to craft a great story.