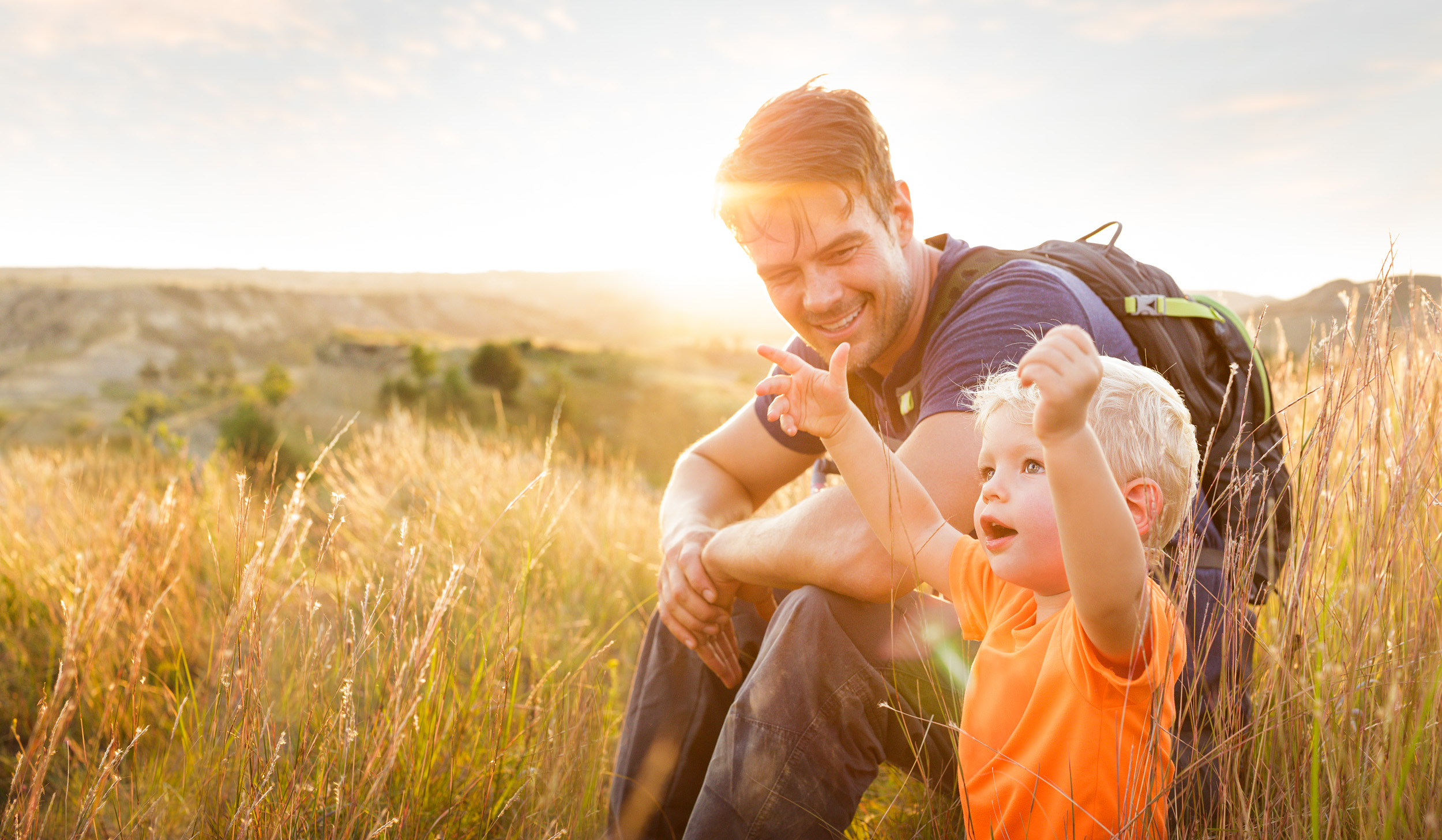 This summer I had the exciting opportunity to team up with Hollywood actor Josh Duhamel, who is starring in the soon-to-be-released "Misconduct," with Al Pacino and Anthony Hopkins, for the 2016 North Dakota Tourism campaign. He and his wife, Fergie, have a 2-year-old boy whom Josh kindly brought along for some of the scenes. Josh grew up in Minot, ND, and still has many family members in the state, so he was very excited to help share the beauty of his home state.
As a world-class actor and director, Josh brought incredible enthusiasm and a wealth of ideas to each scene, no matter how early our pre-dawn starts. When we shot the sunrise mountain biking scene on the legendary Maah Daah Hey Trail, Josh rode wheelies and nose wheelies back and forth, saying "Try this!" and "How does this look?"
Josh is also a truly amiable guy. When we shot this tourism campaign in downtown Fargo at sunset, a large crowd of fans had gathered to see him; he would chat with them, diving back into our shoot on cue with perfect poise, then duck out to chat more with the crowd.
To achieve a warm high-key feel to the images, I backlit the scenes and used a large october and reflectors to illuminate Josh in the foreground. I shot with the 50-megapixel Canon 5DS for extremely high resolution images, allowing us to capture horizontal images for billboards and cropped vertical images for magazine ads from the same frame.
Below are the tearsheets from the North Dakota campaign.