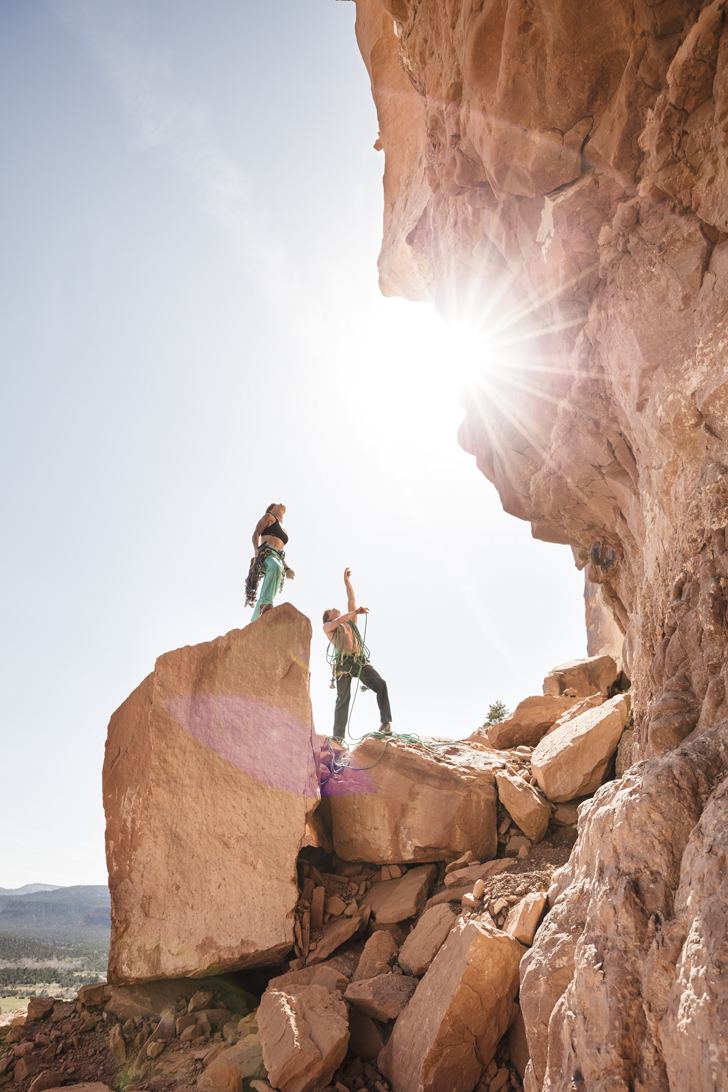 For my latest project with The Athletes series, I photographed with the phenomenal Adidas rock climbers Ben Rueck and Mayan Smith-Gobat at the dramatic cliffs of Colorado's sandstone Escalante Canyon.
Shooting with the new Canon 5DS, which captures an extraordinary 50.6 megapixels, I aimed to create portraits of Adidas rock climbers that felt both contemporary and timeless. Climbing is all about balance, tension and beauty, so the goal with shooting it is always to capture and highlight those elements. With its red sandstone, Escalante Canyon is a particularly stunning place to shoot and offers ample opportunity for contrast. This collection is an addition to my portraiture series "The Athletes" that gives an intimate view of athletes who are pushing the limits of their sports.
Here's a look at a few of my favorite images and behind-the-scenes shots from the shoot!