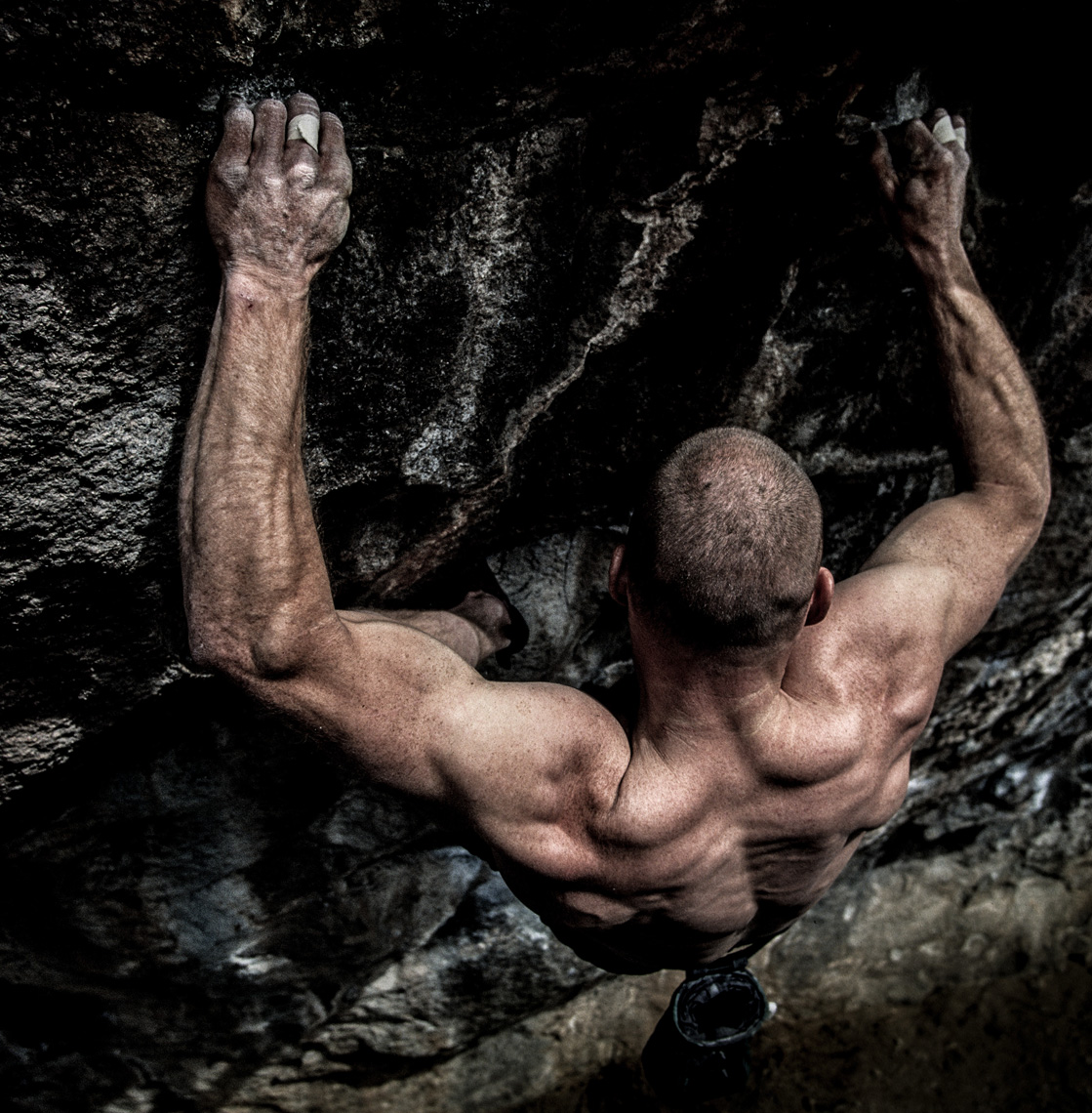 Graphis is one of those publications I continually look to for inspiration, so to have one of my images receive a Gold Medal Graphis Award in the 2015 Photo Annual is a huge honor. Thank you, Graphis!
This image joins a collection of others that have received a Graphis award in the past. Each year, the magazine, which is devoted to commercial and advertising photography, selects the best images in the industry from around the world. What results is a truly stunning display of artistry and creativity. I'm always inspired when flipping through the pages of Graphis and this latest display of winning images is no exception. Check out all of the winning images  here. 
Our winning image features a climber ascending a steep rock rope-less. We paid particular attention to lighting to increase the drama of the shot, and to really bring the texture in his muscles to the forefront. It's an inspiring shot, and an inspired one. We're privileged to have it win this prestigious award. Congrats to all of the other winners!