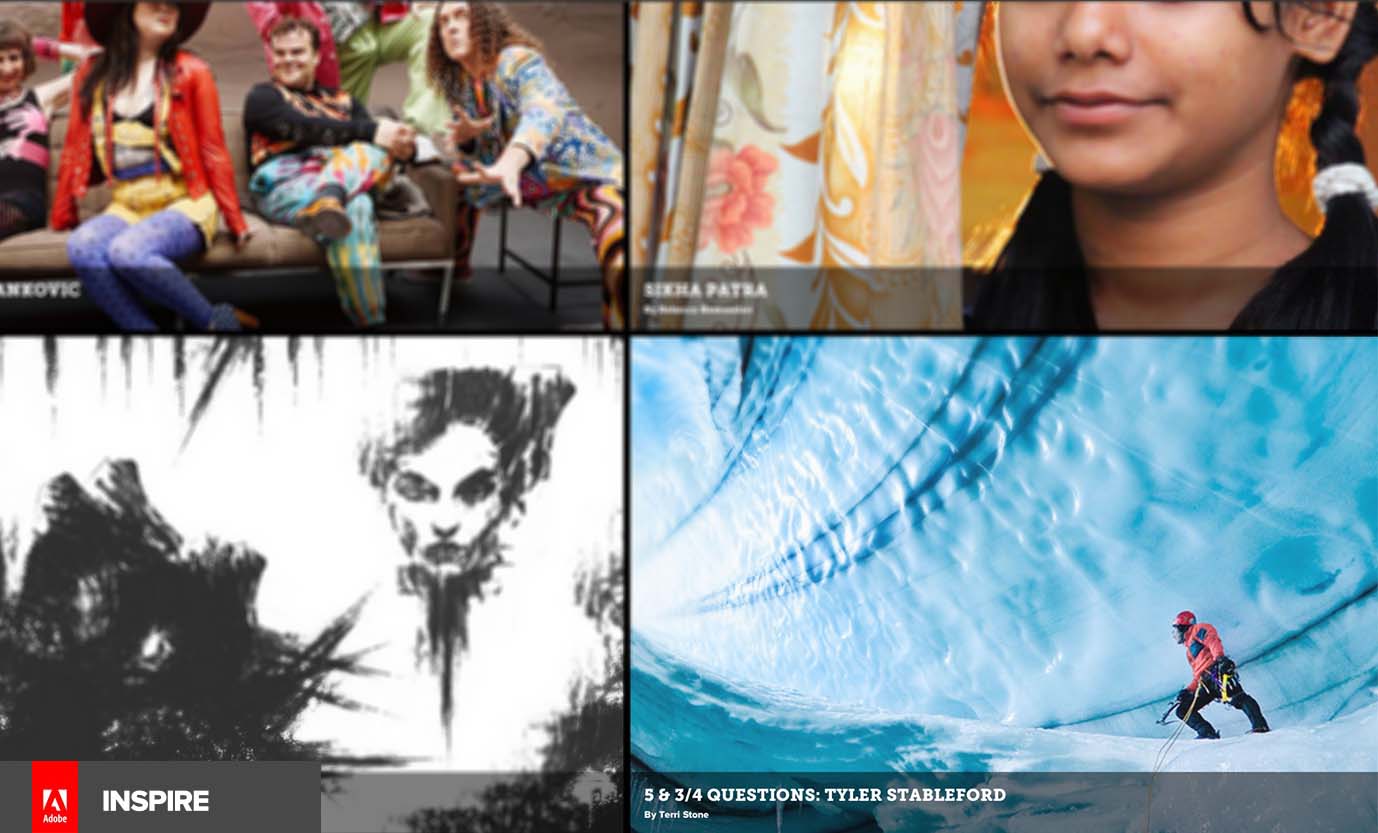 Adobe Inspire Magazine is a melting pot of creative energy. I'm thrilled to be a part of it.
Adobe recently launched Adobe Inspire Magazine as a way to profile artists and the work they create using Adobe's Creative Cloud software. Getting a chance to be included in the collection was a no-brainer! Inspire Magazine's Terri Stone interviewed me with some quick-hit questions accompanied by a collection of our photos. It was great to share shots that have been in our portfolio for years, all the way up to some of our most recent work. Thank you to Terri and Adobe for the opportunity to be included in the magazine and to share space with all those incredible artists!
You can check out the interview here and don't forget to check out our website, tylerstableford.com as well. We've updated it with new work and will be continuing to update our galleries with work from our busy summer. Check back and stay tuned!