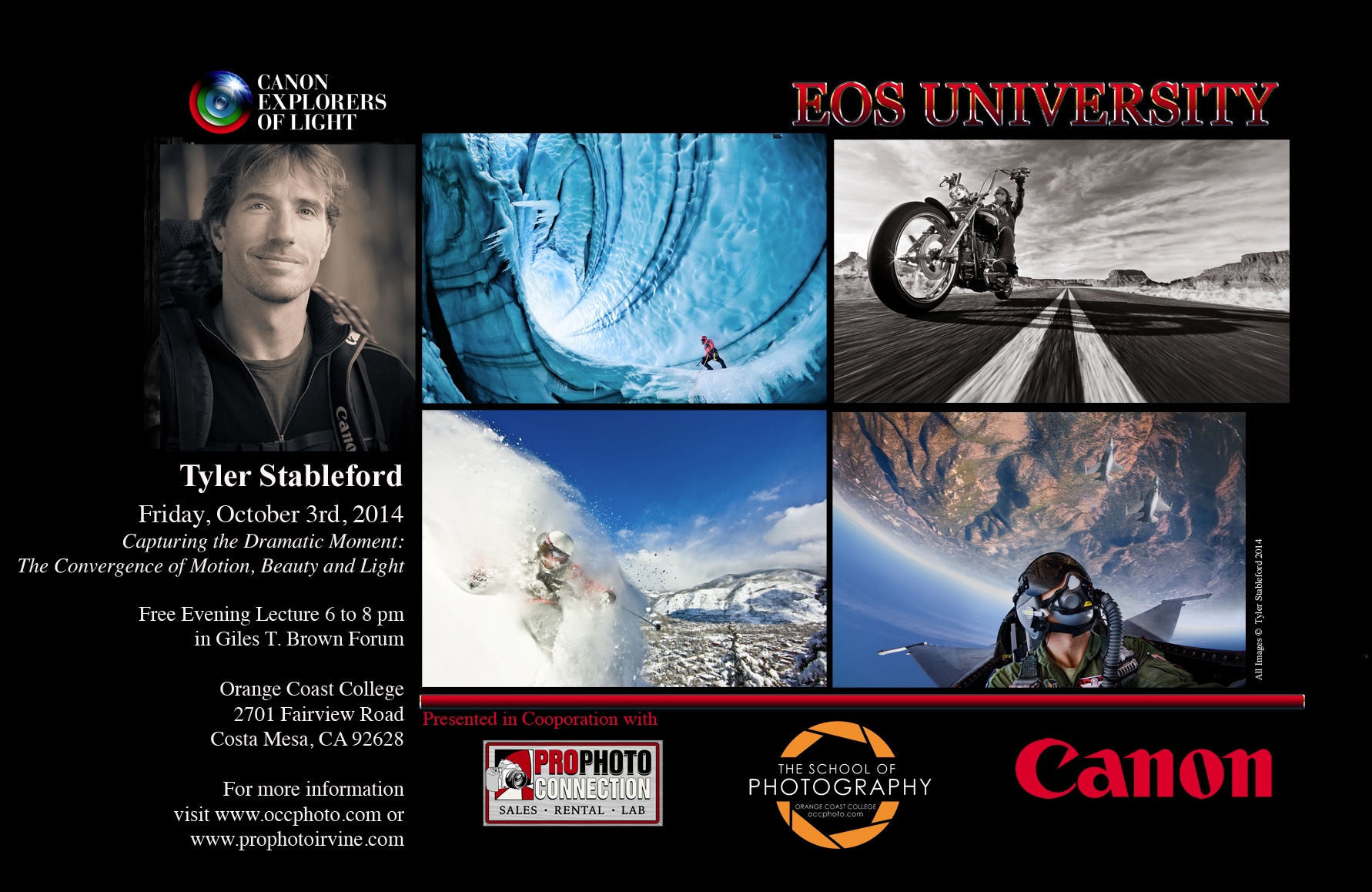 Tyler is giving three unique and exciting talks in the LA area. If you are an aspiring photographer, filmmaker or creative director you don't want to miss them!
Join him tomorrow at Orange Coast College – Giles T. Brown Lecture Forum 6-8pm for a free lecture on capturing the dramatic moment as part of Canon's Explorers of Light series! This is a great lecture for any level of photographer or photo enthusiast to come and get inspired.
Then next week join Tyler as he teams up with Adobe for two talks.
The first with colleague and longtime friend Corey Rich as they present a candid discussion about how to achieve big results from small- scale photo and video shoots. This is a great lecture for photographers and filmmakers looking to tell stories and create compelling work.
The second, a group discussion with Corey Rich creative directors Virgil Adams and Scott McClure about the partnership and collaboration of photographers and agency creatives. If you've ever wondered how great campaigns get made or you're struggling with how to bring your ideas to life, don't miss this lecture.
Hope to see you there!