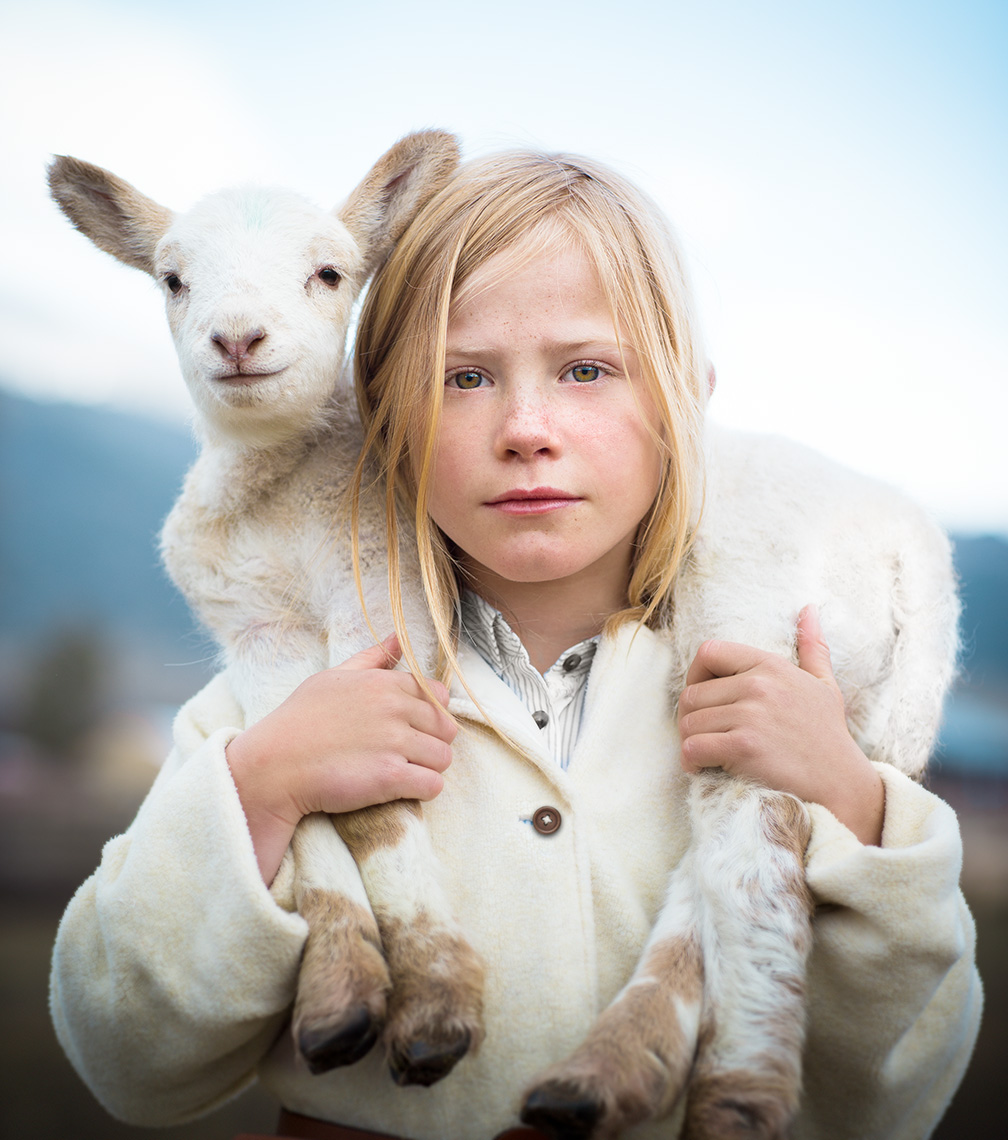 As a western Colorado studio, we are lucky to be surrounded by working ranches and farms. These stunning locations, and specifically the families who work the land, are the inspiration for our latest passion project, and now Canon campaign, featuring The American Farmer.
The campaign grew from a passion project: Tyler started by shooting personal images of his kids, and rancher friends, to establish a look. Tyler and Kate went to New York to make the pitch to Canon and their ad agency Dentsu America … and landed a dream campaign!
Here are a couple of the first personal images Tyler took this spring, of "farmers in training" (i.e. his 8-year-old daughter Annabelle and 6-year-old son Sam) holding baby lambs at Colorado's Rock Bottom Ranch. The images showcase the stunning optics of Canon's EOS 1D-X camera and 85mm f/1.2L II USM lens. The image of Annabelle has already won acclaim, earning "Picture of the Day" with the One Eyeland Awards and landing Tyler a spot in the "Best Of The Best Photographers 2014" book.
We've started shooting the full-fledged campaign this month, creating portraits and working images with over a dozen farmers, ranchers and beekeepers in Utah and Colorado; we will shoot with famers in the Louisiana delta shortly, with more locations in the Midwest and Northeast next month. What's more, we will be creating a gallery showing of the images this fall with Canon's flagship printer the imagePROGRAF IPF8400.
To make the campaign more accessible, Canon's Digital Learning Center will feature behind-the-scenes videos of Tyler and the Stableford Studios team photographing with the farmers, showing the cameras and lenses we use for each setup. Stay tuned for more details soon!