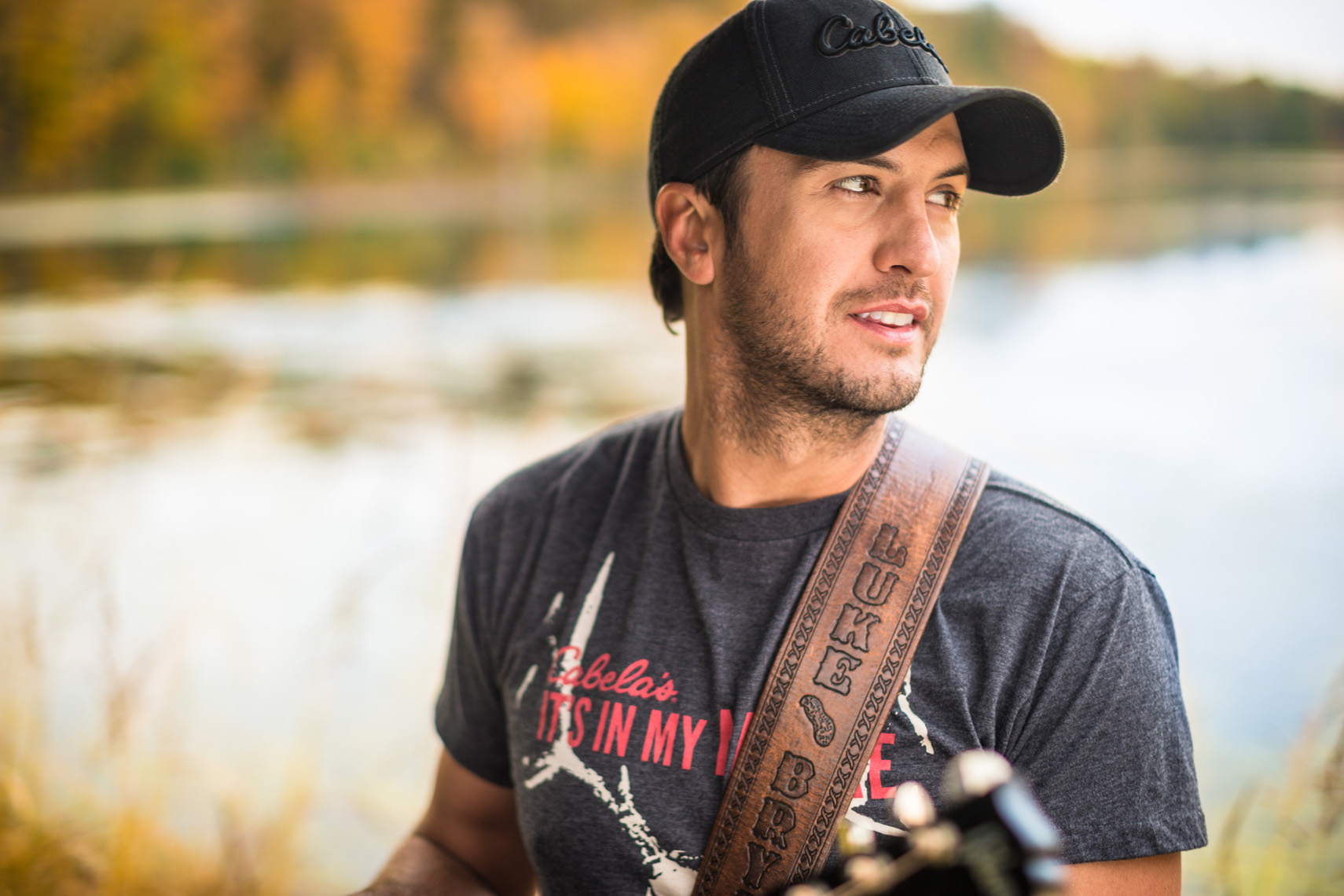 Congratulations to our friend and Cabela's partner Luke Bryan for a great performance hosting yesterday's ACM Awards! Along the way, Luke starred in the premiere of our latest Cabela's commercial which ran during the awards show.
We've been lucky enough to shoot integrated TV commercials, stills campaigns and social media videos with Luke a handful of times over the past two years. For this year's commercial, we filmed in the middle of Luke's summer concert tour. Working with Luke is always a good test for our team — he's a busy man so we have to make every  minute count, as we only have eight hours to capture everything Cabela's needs: stills, motion, audio voice-overs, fishing, and of course beautiful sunset light.
Shooting in a compressed time frame adds a degree of stress, yet it was was amazing to see how our team executed everything we needed seamlessly. It was like tying a beautiful fly. As director/photographer, Tyler worked with the creative director of Ogilvy ad agency and the Cabela's client to oversee the on-site voiceover, the motion and the stills captures. Tyler collaborated with DP Brook Aitken to manage the A Camera lighting setups, grip teams, and Steadicam operator Kevin Andrews for our motion needs; and relied on his in-house team of Draper White, Kate Rolston and Ben Thomas to capture B Camera footage, stills and audio. While shooting, Tyler stood just out of frame from Luke to coach his performance and watch the steadicam monitor.
By the end of the day, we all ended up in the river as Luke got his casts in for the final scene of the spot. As Luke and his crew rolled out to his concert the next day at the famous Cheyenne Frontier Days, we were all proud of what we had accomplished. The crazy part was, were weren't done with this latest Cabela's commercial yet!
Fast forward three months and now we are in southern Kentucky, shooting the latest Cabela's Brand Anthem for their "It's In Your Nature" campaign, and we tie in with Luke again. Here, we shoot his many, many awards, as well as a collection of  snapshots of Luke in the outdoors. Shooting these items seems like it should be simple, yet like all scenes, they require extensive propping, lighting, and refined camera moves. Luckily, we had our good friend and master DP Kent Harvey with us. After shooting the laurels of Luke's hard work, we spent the afternoon filming another upcoming TV spot with Luke and also capturing stills, including the headline image above.
Congratulations again to Luke Bryan for a great job hosting and performing last night, and keep an eye out for more Cabela's commercials we shot starring Luke and his family, airing later this year after our latest Cabela's commercial!