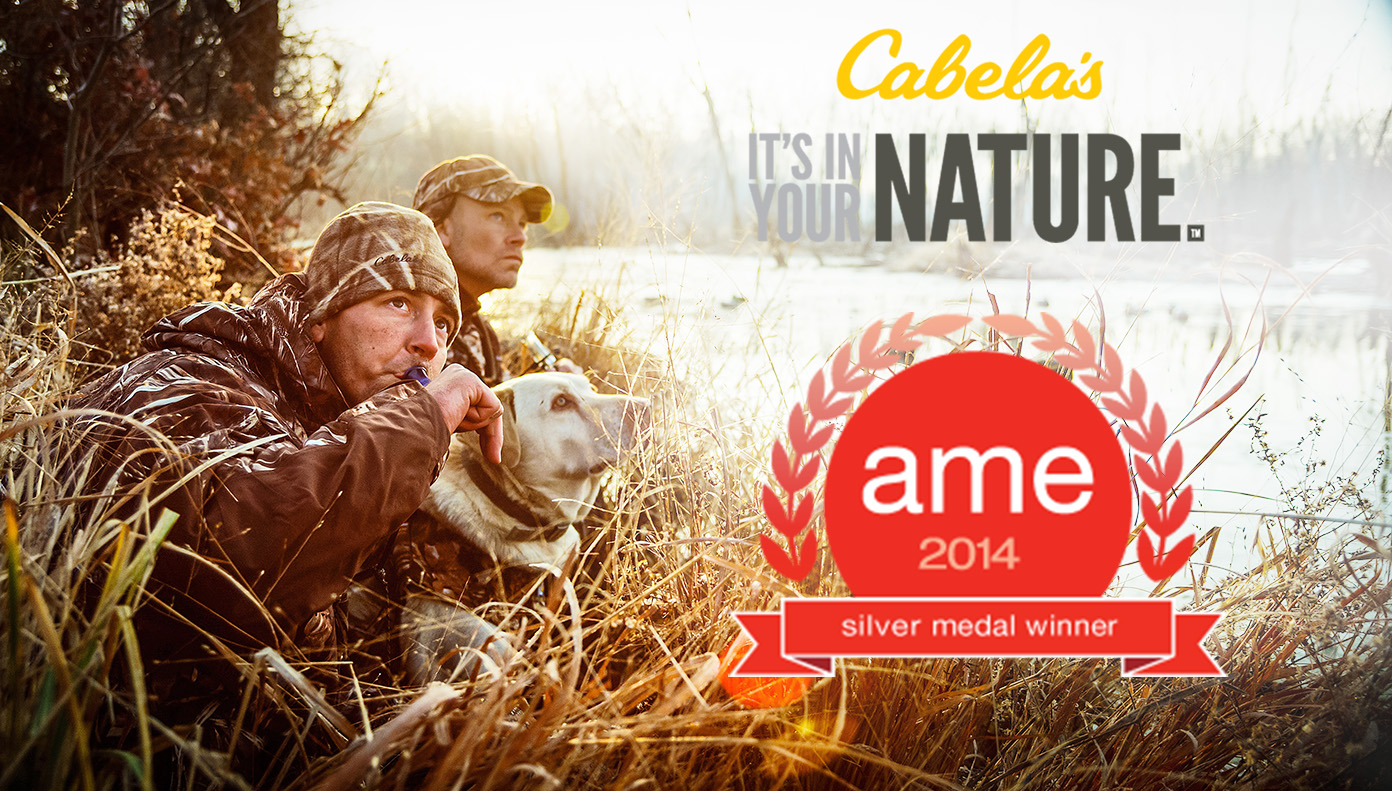 Stableford Studios and Ogilvy & Mather agency received a Silver Medallion award from the AME Awards for Tyler's work directing Cabela's "It's In Your Nature" brand campaign and national TV commercials.
The AME Awards annually recognize the "world's best in advertising & marketing effectiveness." The campaign took the top place in the Sports and Leisure division, and was one of only 14 U.S. campaigns to be awarded this year. To view the winning entry, see the video below or go to the winners page here.
AME awards aren't easy to come by. According to the organization's website, winning entries "must demonstrate groundbreaking solutions to challenging marketing problems and exhibit specific marketing goals and objectives accomplished through creative execution and strategic planning." We really appreciated the heartfelt nature of this campaign, and are glad to see that the international judges at AME did, too. Read some highlights from behind the scenes here.
The Cabela's campaign has also been selected as a finalist for the Effie Awards; the winners are announced in  April. Additionally, the campaign won "Best Commercial" at both the Outdoor Channel and the Sportsman Channel awards shows this year. Huge thank you to the AME Awards for the honor!