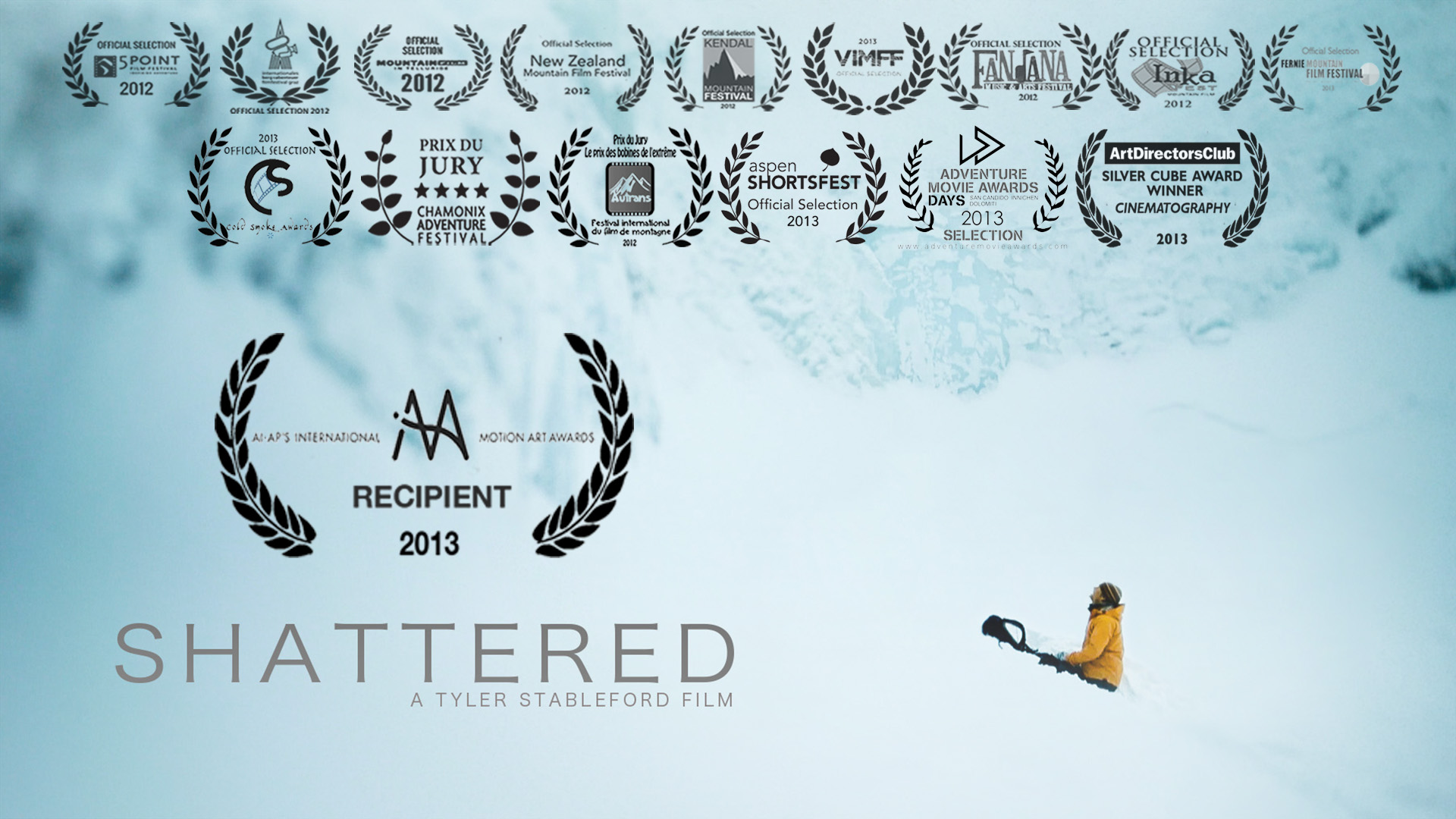 Our short film, "Shattered" won at the International Motion Arts Awards and we couldn't be happier. Following the film's success as one of the top 39 films at the AI-AP, Motion Arts Pro Daily writer David Schonauer highlighted our short film. Read the excerpt below and thanks to David for the accolades!
"Tyler Stableford has earned a reputation as one of the world's top action-sports photographers and recently has emerged as one of the world's top action-sports cinematographers and film directors. His innovative and daring motion work is distinguished not only by its beauty and drama—man's need to test himself against nature is a theme that runs throughout Stableford's videos—but also by its emotional authenticity. A case in point is his International Motion Art Awards-winning video short Shattered, which Stableford describes as "a visual poem" about the sport of ice climbing. Shot on location at Bridal Veil Falls near Telluride, CO, last March, the film was made with the tenants of alpine climbing in mind. "In alpine climbing, you can only bring a minimal amount of gear or you don't summit, you don't reach your goal. On this film, we worked light and fast," he says. "We shot everything with natural light and the conditions that Mother Nature gave us."
You can read the full article here, and watch the full film here.
Many thanks David and Motion Arts Pro, along with the folks at the International Motion Arts Awards!