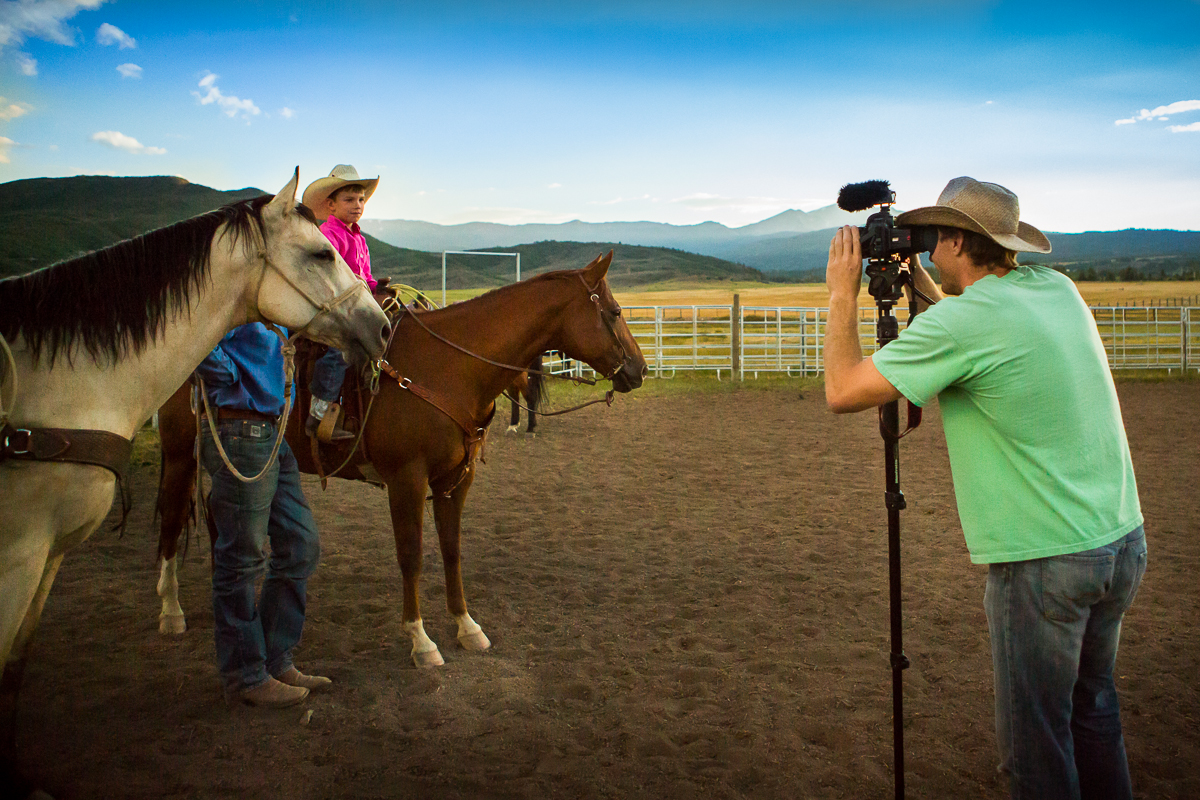 Hello everyone, Ben here again. Since I have been working here for the past year, I've been thrown into the world of commercial photography and filmmaking. While the photography side of this business has been interesting to learn, my personal interest still lies mostly on the motion side of our business. As an editor, I see a lot of footage, a lot of raw footage. It's usually up to me to decide what is the best shot for a specific point in a specific piece of work. What I want to talk about is how do we get that right shot. While there are a lot of factors that go into getting the shot, one of the earliest decisions we have to make is what is the camera doing? Is it tracking, panning, locked-off, zooming, or any combination of these things? I'll be writing about our two primary camera rig setups and why we use each one. We obviously use more than two camera motion rigs, but these are our most flexible and most used setups. These are our tried and true, go-to motion rigs.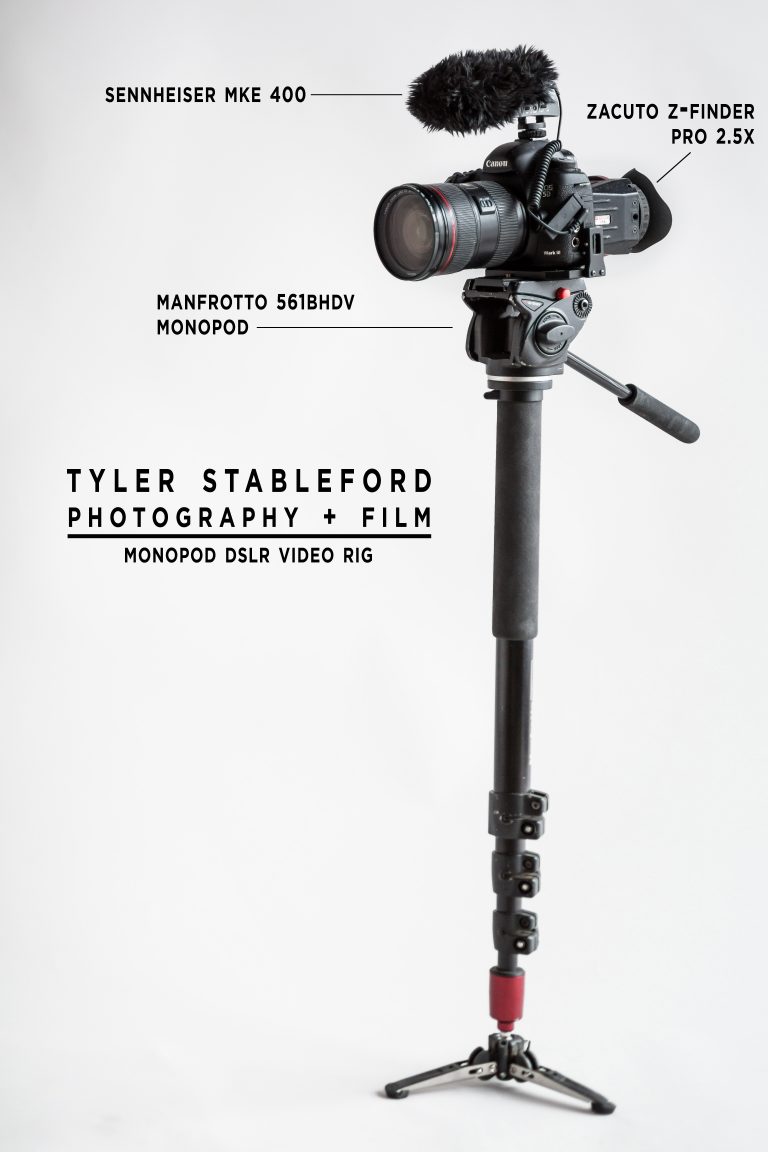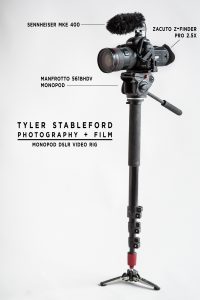 The first of the motion rigs I want to talk about is our monopod rig. Last summer we shot a three part short film series for Snowmass Tourism. We highlighted three Snowmass locals that helped illustrate and show off the beauty and appeal of Snowmass, CO. Out of these three films, we were especially excited for the opportunity to shoot with Jeff Groom, a Snowmass native who has been ranching in the Roaring Fork Valley all his life. This was our chance to create our version of the iconic American Cowboy. As we dove into pre-production for this short film, we went over how we wanted the piece to feel. Jeff manages Snowmass Creek Outfitters and one of their specialties is taking visitors on horse pack trips. We loved the direct connection to the land that Jeff and his business had and we knew that we wanted the section of the film highlighting Jeff's connection to the area to feel grounded and steady. We decided to avoid shoulder mounts or hand-held cameras to avoid any shakiness. Shoulder mounts would still give too much float to the camera, letting focus drift too much and would give off a feeling of unease, the opposite of what Jeff feels when he is at home in the mountains. We didn't want to use any cranes or sliders for camera movement as it would be too active. We wanted viewers to feel rooted in their position watching Jeff in his element.
We settled on our favorite light and fast setup of a Manfrotto 561BHDV Monopod mounted with a Canon 5D Mark III. On the 5DIII we have a Zacuto Z-Finder Pro 2.5x mounted on the rear LCD and a Sennheiser MKE 400 shotgun microphone mounted on the hot shoe of the camera.
This has been our mainstay light and fast system. The monopod allows us to work in a number of different ways. We can be steady with it, almost like being locked off on a tripod; we can float around a bit similar to a shoulder rig; and we can pan and tilt when action is pulled away from our set location. For the rodeo scenes of "The Cowboy," we were running around the rodeo grounds with this same rig. The telescoping function allowed us to get high up to be eye level with the horses or up at the perspective of the riders, but also work low down on the ground for low angle hero shots of Jeff on his horse. The stationary position of the monopod gives the viewer the same grounded feel that Jeff has living in Snowmass but with its pan and tilt ability, the viewer can also feel immersed in the location while still maintaining that grounded place in the scene.
We have had luck using this system for behind the scenes as well. For our behind the scenes series of our short film Shattered for  Canon's Digital Learning center, we used this monopod setup. We even shot parts of Shattered itself with this system (when Tyler wasn't hanging off the ice, of course).
We go back to this system time and time again. It gives us a great professional look and, more importantly, with the right application, it gives the scene we are shooting the right look as well. Well, enough on motion rigs. Next up, our go-to shoulder mount system.