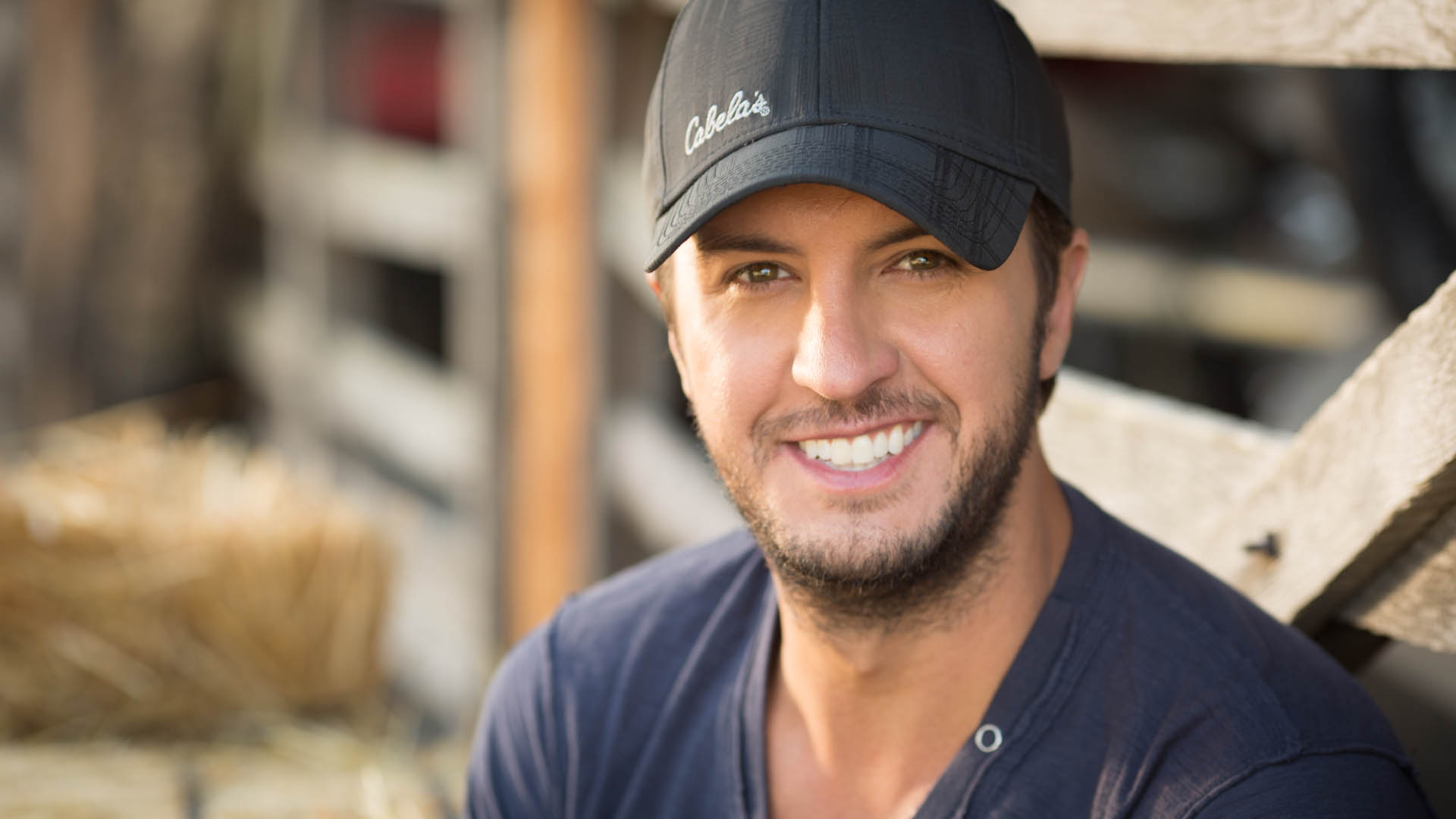 So, what was it like to work with country superstar Luke Bryan on our Cabela's It's In Your Nature campaign shoot? Well, in a word it was whirlwind.
With only one day–about 8 hours total including wardrobe, styling, and interview time–with Luke Bryan, we knew we needed to be quick between set-ups which meant being light on gear.
Unlike the rest of the Cabela's It's In Your Nature Brand Anthem, which was shot on the Red Epic with a bigger crew, our needs for this shoot led us to choose the Canon C300, 5D Mark III, and 1DX cameras. We worked mostly on handheld shoulder rigs and with monopods to be as mobile as possible.
Without having a chance to scout, we arrived at a pre-selected ranch with the hopes of making a 30-second television commercial introducing Luke Bryan as a new spokesperson for Cabela's. We were also tasked with capturing a behind-the-scenes interview of Luke sharing his love for the outdoors. A challenge? Yes. Impossible? No. Ideal conditions? Not really.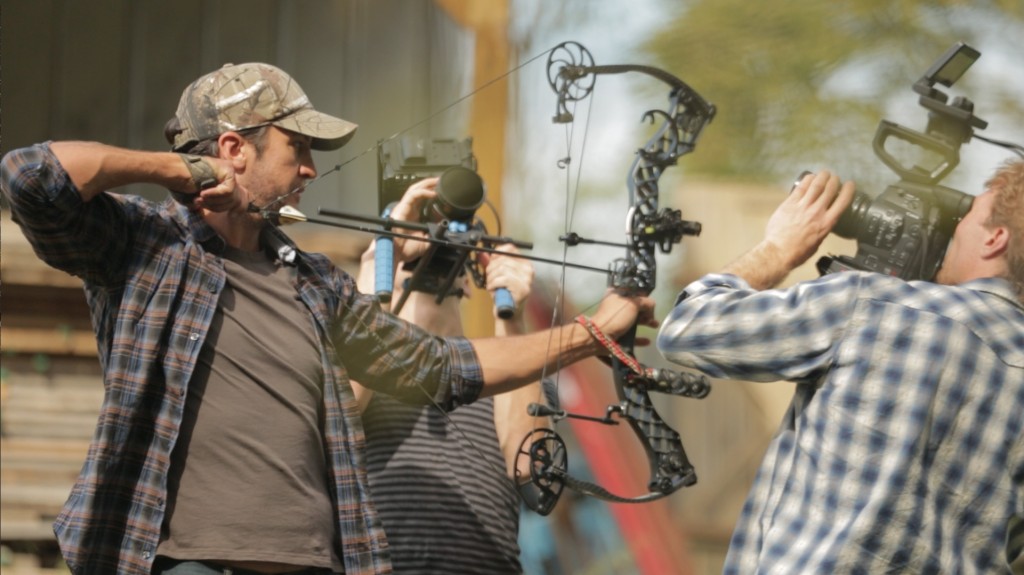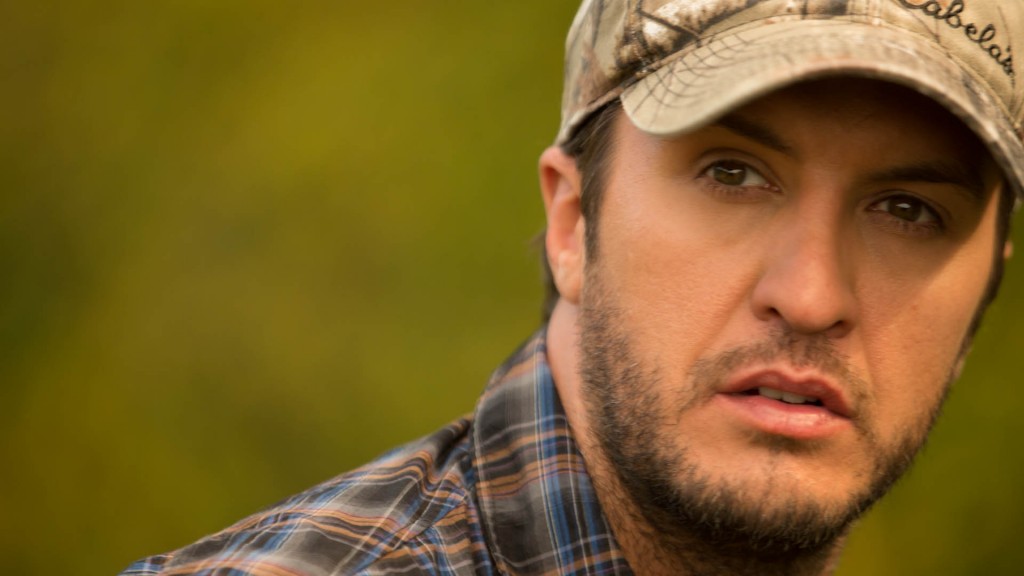 In order to maximize our time, we divided and conquered. Tyler and Draper would use the C300 and 1DX to capture video for the 30-second spot and stills for Cabela's print and online ads. Ben and I would set up the 5D3's to capture interview footage, video b-roll and behind the scenes content.
Upon arriving on the scene we had Draper, our resident "Macro Man," running around capturing details of nature in the morning dew while Tyler met with Bill Davaris and Andrew Ladden from Ogilvy, as well as Brandon Beck from Cabela's, to discuss the scenes we would be shooting that day.
Ben and I scouted for a location where we could set up our interview. Using both a Sennheiser lavalier microphone and a boom, we set up a two-camera interview. This is a common practice for us. Even if you are alone interviewing someone, you can set up one camera on a tripod locked off and then use the other camera to get tighter on details and facial expressions.
We were all set with our gear, reviewing interview questions when Luke showed up–all smiles, grateful not to be on the road and ready for a more relaxing work day by his standards.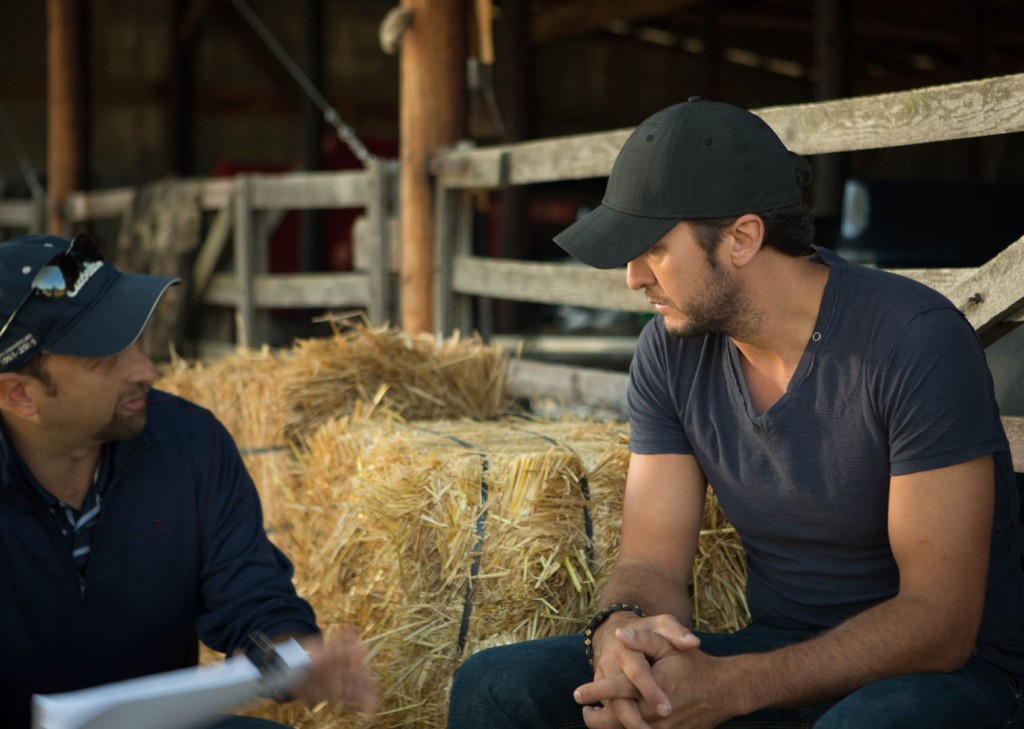 After the interview, we got Luke geared up for some bowhunting scenes. Shooting in harsh midday light and backlight presented us with a few challenges. But with the C300, we were able to shoot in lighted shade i.e. the shot of Luke in a tree stand with the sun behind him. We were also able to get more details in the highlights and shadows than, say, shooting with the 5DIII because of the wider range of latitude and the Canon log feature.
We all know that midday isn't the best time to shoot, but we mixed up the shots with tight details to avoid having wide landscapes with harsh lighting.
After a few scenes we were nearing the end of our day with Luke but still hadn't finished. We needed to capture a few still shots of Luke for Cabela's to use. Rushing over to an open field, we gathered the crew and gear into a few pickup trucks and found a place where we could look into the setting sun.
Tyler and I squatted all over the field to find a good frame. Draper got the lights set up in record time and we were ready to shoot Luke in his camo with his bow. At this point, we had softer natural light and accented it with a Hensel strobe to add a pop to Luke's portrait.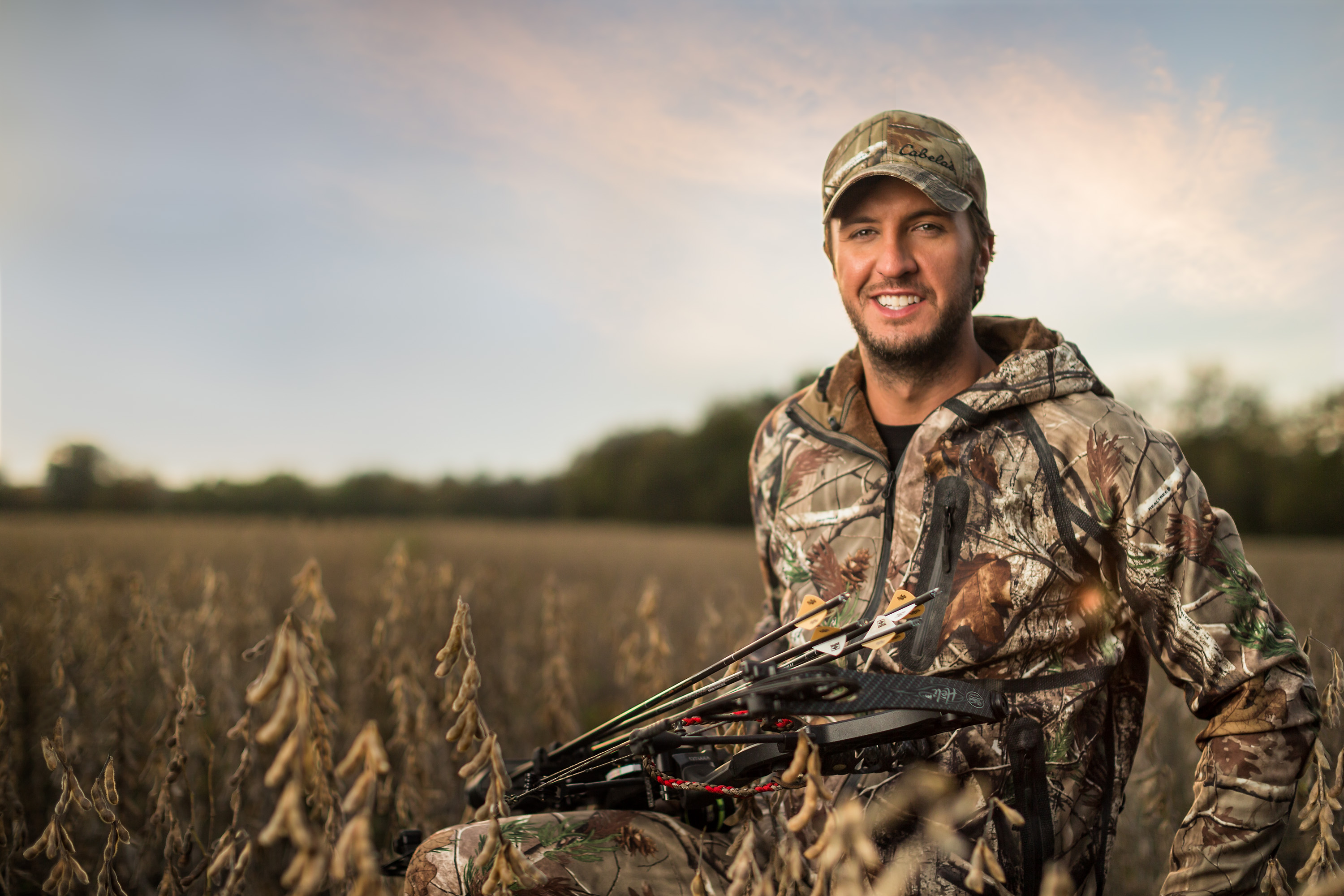 With only 15 minutes left of Luke's time, we transitioned to a truck bed scene with Luke wearing the new Cabela's It's In My Nature T-shirt. Seeking a traditional country music portrait, we set up Luke with his guitar in the back of his own pickup.
*Note: photographing a portrait with an object like a guitar is tricky. You want to see enough of the guitar to tell a story, but including the whole guitar can make for some awkward compositions.
As the minutes were ticking, we struggled with finding the right composition. We finally had to forego getting all of the elements- truck, guitar, and Luke- in one image and went with this shot of Luke and his guitar!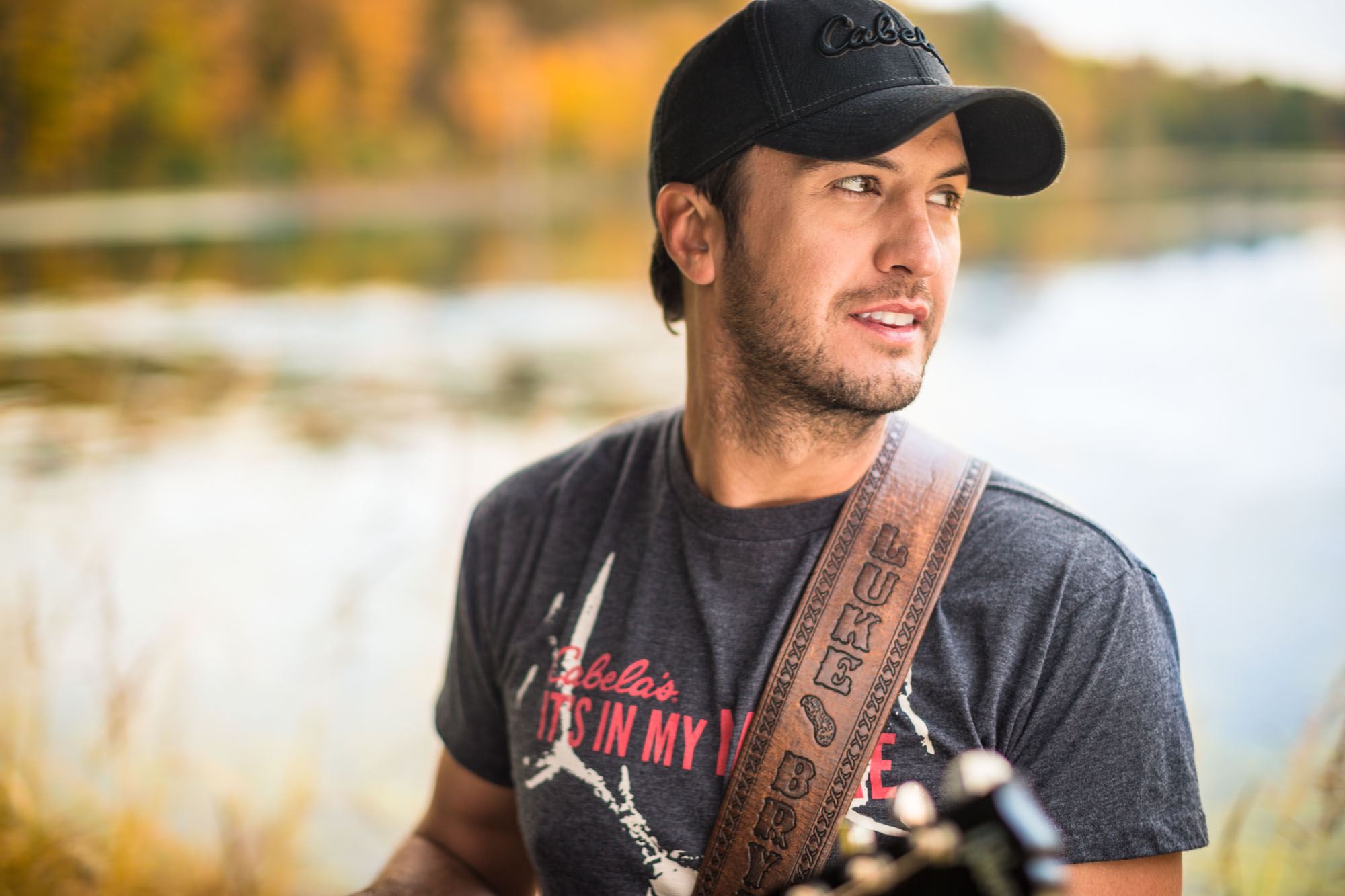 As we packed up the truck and started driving away, the sky shone as the bright orange-red sun sunk in the sky. It was truly one of the most magical sunsets and we'd just wrapped! Riding in the back of the pickup watching a beautiful sunset that was also a missed opportunity- we were faced with what we all know. You don't always have control of your shoots. We were lucky with this shoot that even though we didn't have a lot of time, we had a great crew and a great guy to shoot with.
Congratulations to Luke Bryan, who won Entertainer of the Year at the 2013 Academy of Country Music Awards last night! See the full Cabela's commercial here.