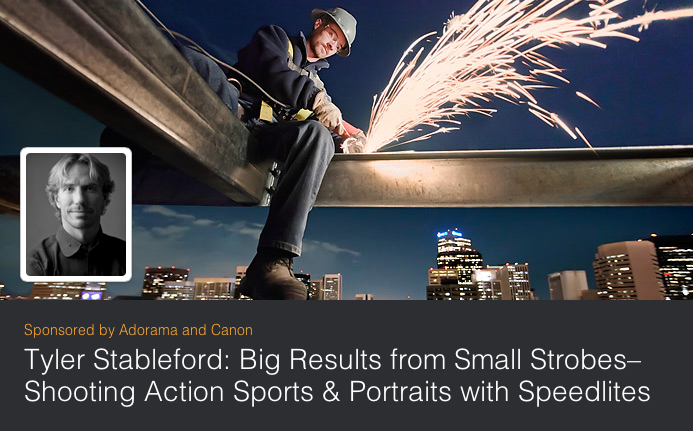 Want to take your action portrait photography to the next level? Join me at Adorama in NYC on February 12 for a workshop on just that.
Being a commercial adventure photographer much of my work revolves around taking compelling environmental portraits and action shots. Whether shooting an athlete, coal miner or a model, the best results I've found are from creating dynamic lighting and not just relying on the natural light around me. Because I shoot on location, time and resources can be tight. It's not really feasible to have a full studio lighting set up on the side of a mountain. So for me, a lot of times that means adding to natural sunlight with strobes.
If you are looking to add an extra punch to your portraits but are intimidated by using strobes, or if you are a professional looking to add more powerful lighting to your shots, join me at Adorama on Weds. Feb. 13th from 5:30- 8 p.m.
To sign up or for more details click here.