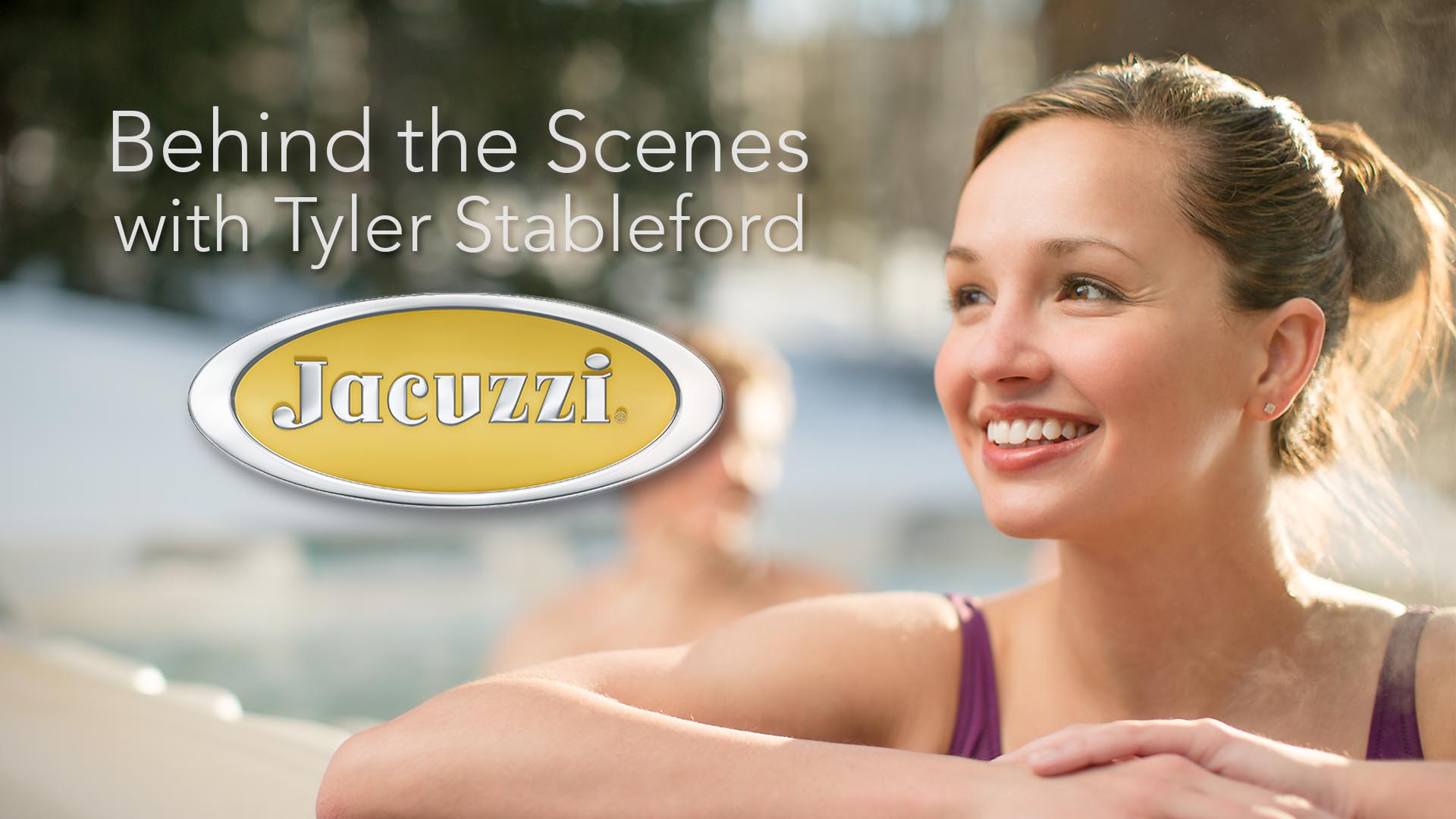 There are very few times where this job is as glamorous as it seems, but there's not much you can complain about when capturing gorgeous models for an amazing client during a Jacuzzi photo shoot right in your own beautiful backyard.
We had a truly wonderful cast and crew made all the better with the company of our client, Sue Branica. Everyone had such a great time that we are gearing up to do it again this month! It's always fun to work on a large scale project with generators and big lighting setups; a make-up team and stylists; and a rock solid producer to take care of everything as the shoot goes on. We teamed up with Aspen Productions for a week long Jacuzzi photo shoot which is a far cry from the light and fast style shoots we work on in the backcountry. For a few locations they even arranged to have a crane come in to place the hot tub into the perfect spot. Our stylist, Anna Bugge, was fantastic at finding the balance between Aspen's classy and recreational side, dressing the models to show off both the fun of Jacuzzi and its elegance as well.
Lucky for us, we still had the Canon 1D-X camera on loan and it performed beautifully with the improved settings at high ISO for our nighttime shots. That, combined with the Hensel 1000 watt C Lights, we were able to work without strobes and get really fantastic dusk and nighttime shots. It was right after this shoot that we pre-ordered the camera and we've been using it on shoots all summer.
Now it's time to do it all again. Stay tuned for scenes from our upcoming shoot!