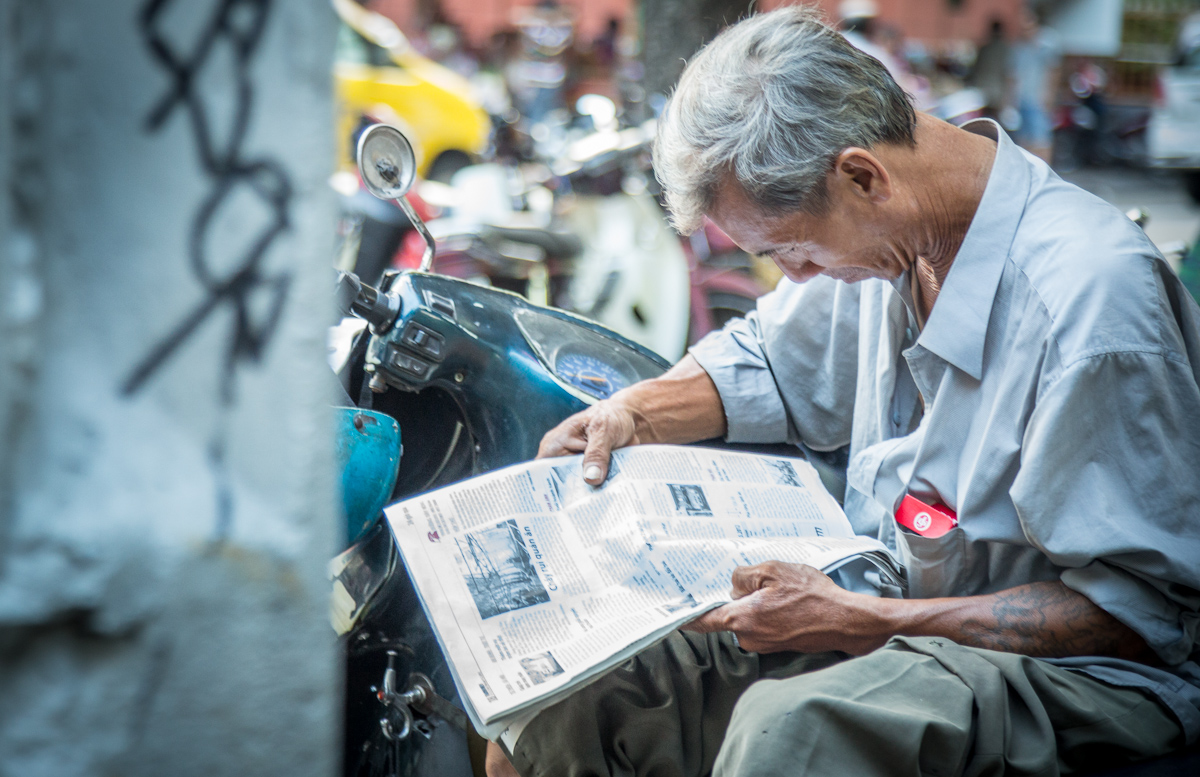 On the streets of Saigon (Ho Chi Minh City). Draper and I both found Ho Chi Minh city to be one of our favorite stops on the trip so far. From the moment our bus entered the city you could tell there was something different about the place. Over 5 million motor bikes weave through the city streets, and like worker ants they move along, stopping for no one. You literally have to keep an even pace when walking the streets so as to not get hit! Perhaps the motorbikes allow for us as passers-by to get a closer look at the city and its people than we would if they were hidden behind cars. The culture is far different than what we have in the United States, and on the streets we saw every detail of it. The people here transport nearly everything on their motorbikes—pigs, people, plants, and anything else you can think of! The buildings are fairly low and have a worn down texture of a place that has seen a lot of change. From French colonization to westernization after the American War, Ho Chi Minh City has a lot of layers that we barely had enough time to explore.
We look forward to continuing our South Asia tour. Until next time, Vietnam! We hope to visit your streets again and are happy to have experienced what we could.
One of Canon's prestigious Explorers of Light, Tyler's creative passion is using lenses to tell
heartfelt stories. Apple, Adidas, The North Face, Patagonia, Wrangler, Timberland, Cabela's,
Stetson, and dozens more have hired him to shoot provocative commercials with wide-angle
footage that transports viewers into every scene. Using dynamic lighting and
handheld camera work to charge his projects with emotion, Tyler has become one of the most
sought-after commercial directors, photographers, and multimedia lecturers in the nation.