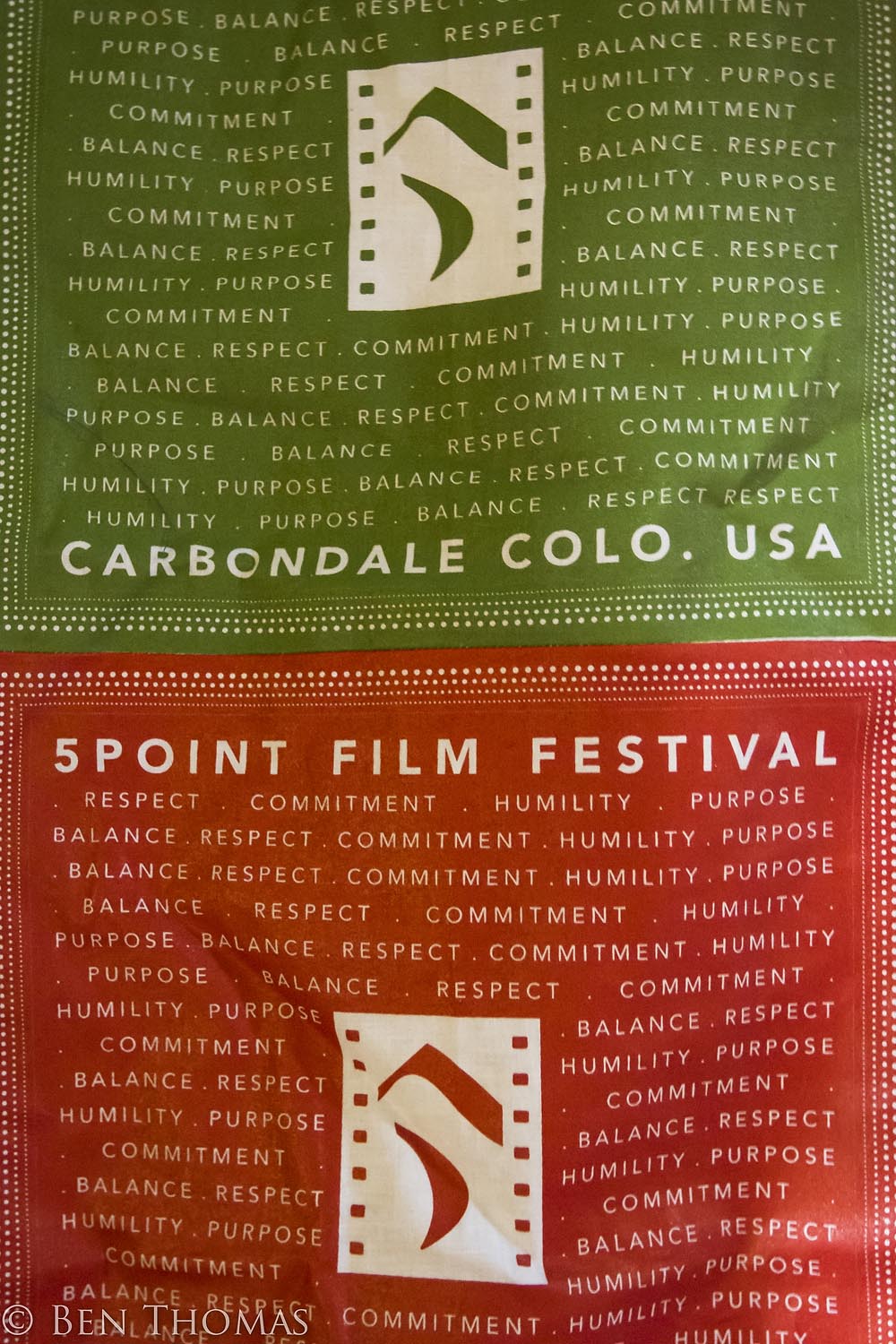 We are absolutely thrilled that our film Shattered could make its film festival debut in our hometown at 5 Point Film Festival! Literally the day before leaving for our Southeast Asia tour, Shattered debuted in front of a sold out, opening night crowd.
Julie Kennedy, Justin Clifton, Jake Marty and their team did an amazing job selecting the films this year, and we saw some really inspiring and beautifully shot stories. It was an honor to be shown along-side them all! This inspiring story fit right in among many other moving tales – Congratulations to everyone who displayed their work with the festival!
The film focuses on ice climber Steve House, and was shot with a Canon 1Dx. We can not thank those who helped me tell this story enough, and I am excited that many of those people got the opportunity to witness its debut. Follow him as we take the viewer along on his inner journey in a minimalist approach to climbing, in an equally minimal filming style. Hope you enjoy!
The 5 Point Film Festival is an annual festival held in Carbondale, Colorado, right in the hometown of Tyler Stableford Productions. It was an honor for the film to debut locally, and a great opportunity to display the values of the festival. We can't wait for this film to show at festivals down the line.
One of Canon's prestigious Explorers of Light, Tyler's creative passion is using lenses to tell heartfelt stories. Apple, Adidas, The North Face, Patagonia, Wrangler, Timberland, Cabela's, Stetson, and dozens more have hired him to shoot provocative commercials with wide-angle footage that transports viewers into every scene. Using dynamic lighting and handheld camera work to charge his projects with emotion, Tyler has become one of the most sought-after commercial directors, photographers, and multimedia lecturers in the nation.