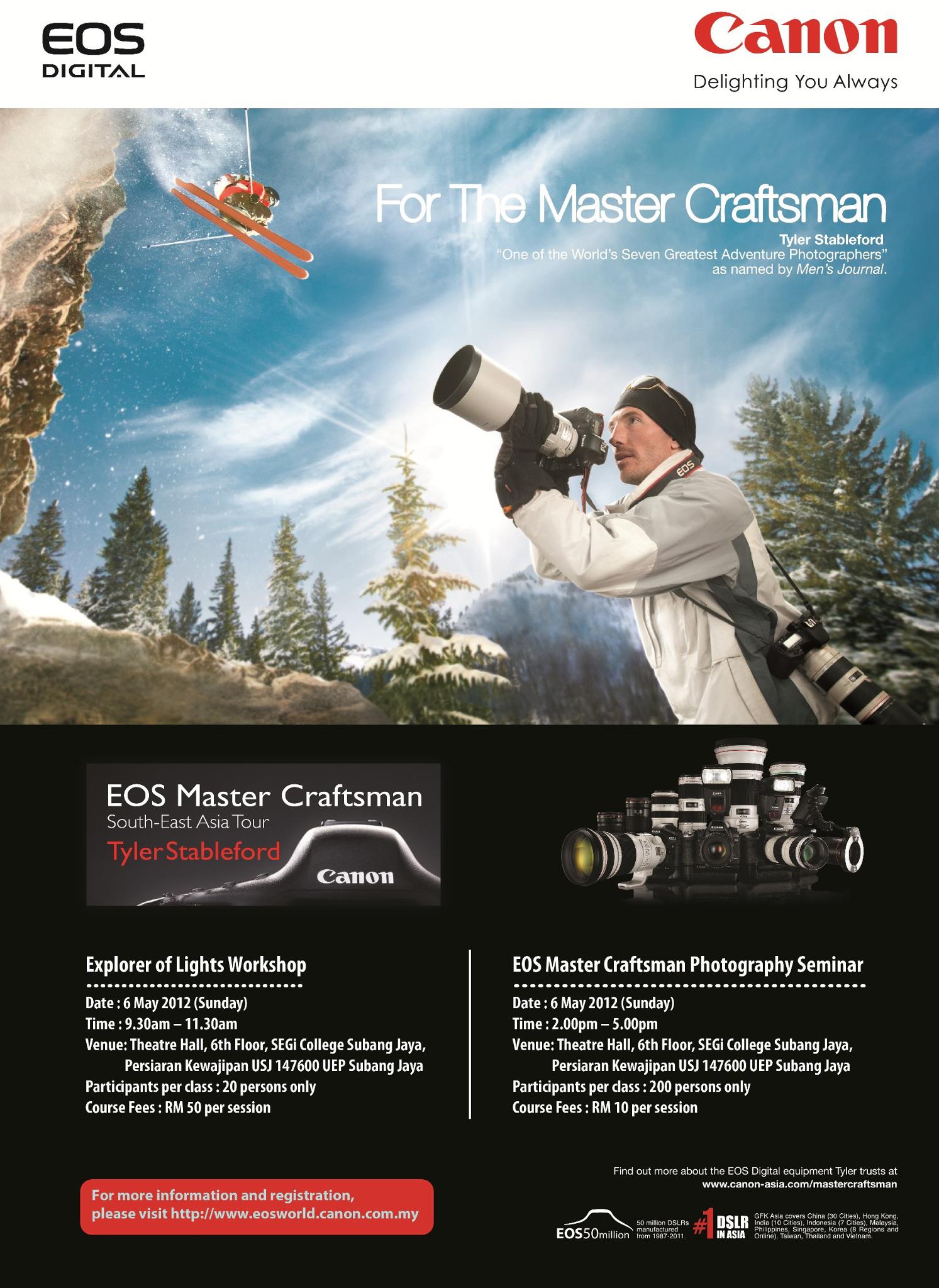 Among the many exciting things happening here at Tyler Stableford Film and Photography is our Canon workshop series tour throughout Southeast Asia.
Several months ago we shared behind the scenes footage of the making of "The Craftsman." Since then the commercial has been airing throughout Asia. Supplementing the commercial, Canon has set up several workshops where I will be sharing tips and techniques, but mostly hoping to inspire and connect with fellow photographers. I am already looking forward to all of the new people that I am going to meet, and can not wait to be inspired as well.
We have already had great stops in Singapore and Jakarta and we still have over a week to go. This means that we continue onward to countries including Malaysia and Vietnam. Of course, we look forward to seeing some more great crowds at the upcoming workshops – not to mention, the great food, friends, and continued good times we keep coming across in each city.
My crew, Draper White and Kate Rolston will be joining me on this journey and documenting the experience. I can not thank them enough for being a great team, as a pair of awesome travel partners. They have got our Canon workshop series running smoothly and are all together great to be around. Keep an eye out for their posts over the course of the trip!
One of Canon's prestigious Explorers of Light, Tyler's creative passion is using lenses to tell heartfelt stories. Apple, Adidas, The North Face, Patagonia, Wrangler, Timberland, Cabela's, Stetson, and dozens more have hired him to shoot provocative commercials with wide-angle footage that transports viewers into every scene. Using dynamic lighting and handheld camera work to charge his projects with emotion, Tyler has become one of the most sought-after commercial directors, photographers, and multimedia lecturers in the nation.