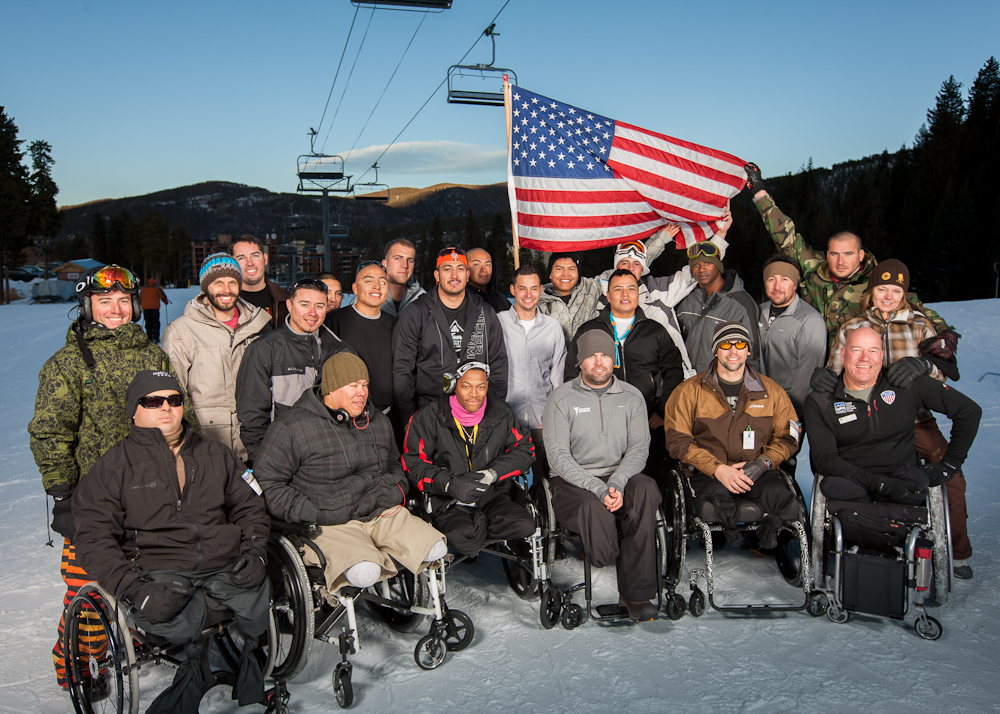 Every year I like to dedicate time to doing at least one pro-bono photo project. This year I was thrilled to work with the folks at Disabled Sports USA to do a series of portraits of wounded warriors on the slopes of Breckenridge, Colorado. Spending time with these men and women was truly a one of a kind experience. I am so thankful for all our troops do, but admittedly frustrated that there always seems to be money to fund and support war and seemingly not enough to support those who have paid the highest cost- the soldiers and their families. In the last year, more soldiers have come home severely wounded than at any other point in our nation's engagement in the Middle East, and when they do they often need medical attention and rehabilitation which requires money and time away from work. DSUSA is involved in a great part of that rehabilitation, training wounded men and women to get involved in sports- increasing their independence, confidence and quality of life. My team and I were amazed at the capability and spirit of the disabled athletes we were fortunate enough to photograph.
Among those we photographed are: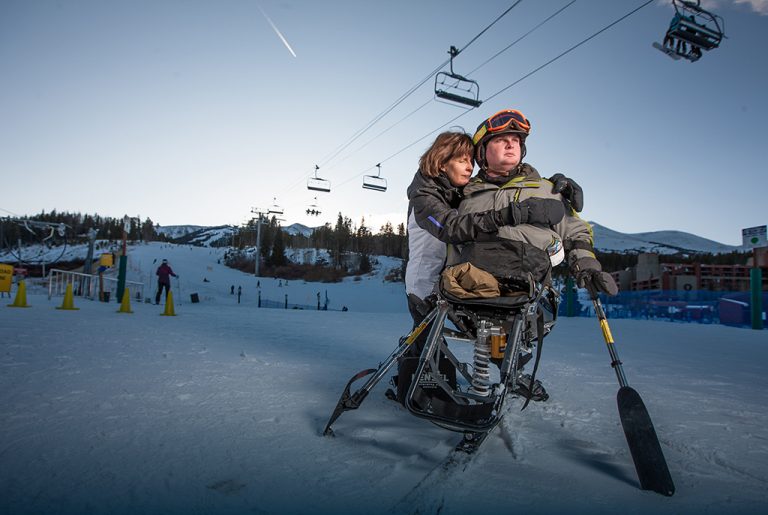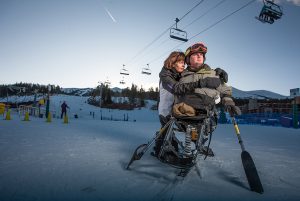 U.S. Marines Corps Staff Sergeant Timothy Brown, 27, is from Sugarland, Texas.  Tim was injured by an Improvised Explosive Device on February 3, 2010 while serving in Afghanistan resulting in the amputation of both of his legs above the knee as well as much of his right arm.  Tim's first event on snow post injury was through the Warfighter Sports program with his mother Barbara, also pictured.  Since that time, Tim also learned how to ice climb at the Adaptive Sports Center in Crested Butte, a chapter of Disabled Sports USA.  He also enjoys photography.  Tim, a Purple Heart and Joint Service Achievement medal recipient is currently rehabilitating at Walter Reed National Military Medical Center in Bethesda, Maryland.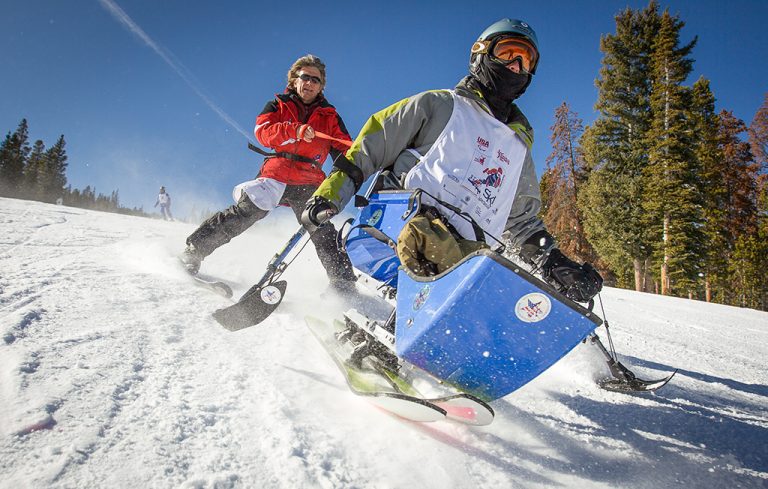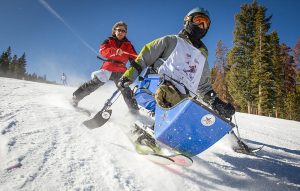 U.S. Marines currently rehabilitating at the Naval Medical Center San Diego spent a week in Colorado with Disabled Sports USA's Warfighter Sports program.  Eager to get back out on the slopes, after just five days of learning to ski and snowboard, the group fielded two race teams and competed against participants without disabilities in a corporate challenge race.  Many of these Marines were members of the 3rd battalion, 5th Marine Regiment based out of Camp Pendleton.  The unit suffered the highest number of casualties of any Marine battalion in the war during its seven-month deployment, which ended in April, 2011.
We are so proud that these portraits along with several others were displayed last week at the  U.S.S. Intrepid for a fundraiser gala for over 350 guests including Chairman of Joint Chief's of Staff, General Martin Dempsey. To prepare for this event we printed the larger than life photographs on the Canon 8300 and then gallery wrapped the canvas prints.
A very special thank you to the kind folks at Hensel, Breathing Color, Canon, DSUSA and of course the wounded soldiers for making this project possible. If you would like to find out more about how you can help visit: https://dsusa.org/donate.html