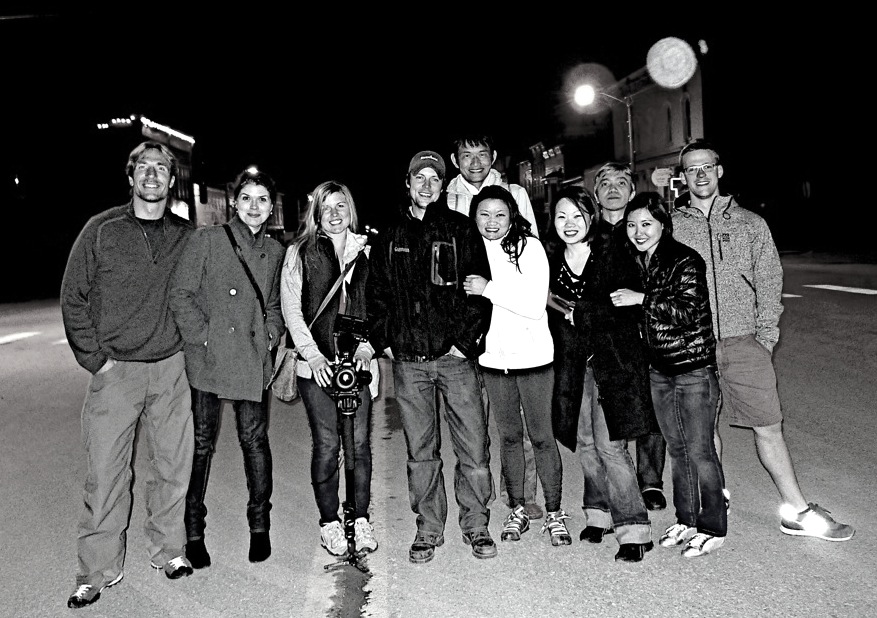 More exciting news! The Canon commercial we shot this fall is now airing in Asia. As promised here is a link to the commercial and a behind the scenes look at our time in Silverton and Aspen with the amazing folks at Dentsu, Sng Tong Beng, his assistant Tim Greene and of course Scotty Bob and Willie Volckhausen.
The story focuses on fellow Canon Explorer of Light Sandy Puc' and I shooting at ScottyBob's custom ski factory in Silverton, Colorado, and in the high peaks with Aspen ski athlete Willie Volckhausen. Snow is scarce on October 1st in Colorado, so after leaving ScottyBob's shop we ventured up to 12,000 feet to shoot on permanent snowfields. All in all, the commercial turned out great and was a blast to create. See more on the process of the film here.
I hope you enjoy watching it as much as we enjoyed being a part of it!