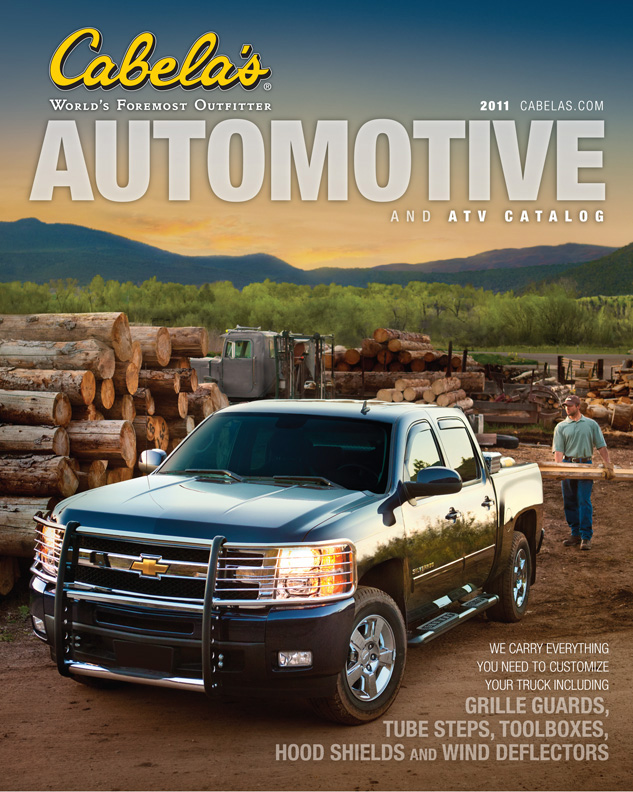 I was excited to see the finished images from our spring photo shoot on the new automotive and workwear catalogs for Cabela's. We shot the images at a local log and timber construction company near my hometown of Carbondale, Colorado. As always, it was a privilege to work with Cabela's art director Bruce Brosnan and the model Ben King brought great energy to the shoot.
We wanted beautiful dusk light for the automotive cover so we had to work quickly and efficiently to make sure we captured the light before it got too dark. With my Canon 1Ds Mark III camera on a tripod, my first assistant Draper moved the Hensel Porty Lithium 1200 strobe around the truck and I took multiple exposures so we were able to light the truck from different angles. We also positioned a strobe with a small Westcott softbox by the logs on the left to light the model in the background. Draper than composited the frames in Photoshop for the finished image. Image details: Canon EOS 1Ds Mark III with the Canon 24-70mm lens at f/4, 1/25 and ISO 800.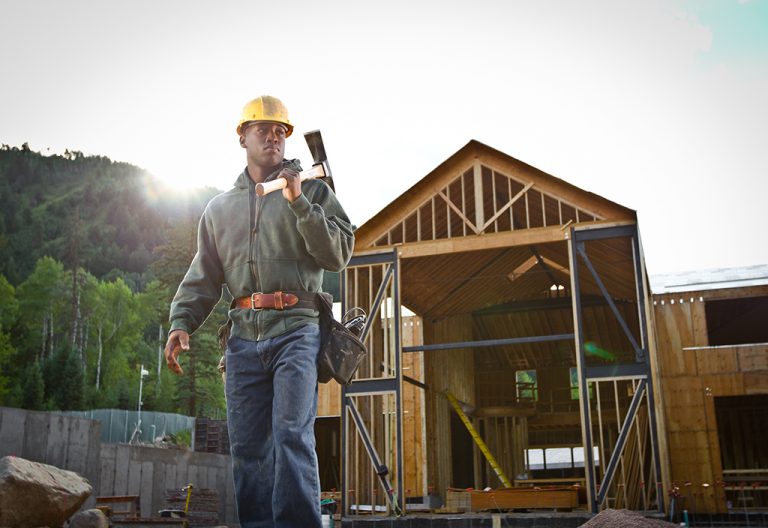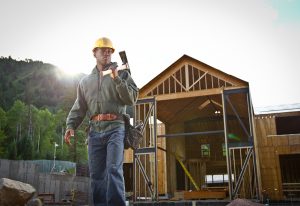 For the workwear cover, we shot the model backlit and used a big reflector from the right side for the main light and a smaller reflector for the fill. Image details: Canon EOS 1Ds Mark III with the Canon 24-70mm lens at  f/3.2, 1/1000, ISO 200.
One of Canon's prestigious Explorers of Light, Tyler's creative passion is using lenses to tell heartfelt stories. Apple, Adidas, The North Face, Patagonia, Wrangler, Timberland, Cabela's, Stetson, and dozens more have hired him to shoot provocative commercials with wide-angle footage that transports viewers into every scene. Using dynamic lighting and handheld camera work to charge his projects with emotion, Tyler has become one of the most sought-after commercial directors, photographers, and multimedia lecturers in the nation.