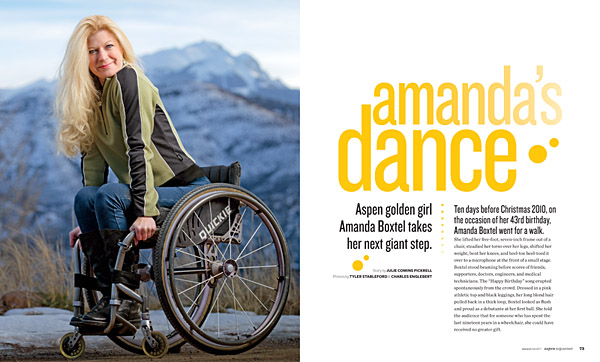 I had the privilege of photographing Amanda Boxtel this winter for a feature in Aspen Sojourner, and in the process I got to learn about a revolutionary new device that is helping paraplegics walk again. Amanda is an Aspen resident who cofounded Challenge Aspen, an amazing nonprofit that helps people with disabilities enjoy the outdoors. We shot at sunset on Christmas Eve; Amanda was incredibly generous with her time, and just a joy to work with.
Amanda became paralyzed in a ski accident in 1992 and recently became a tester for Berkeley Bionics' eLEGS, which allow people with spinal-cord injuries to walk again. The user dons a backpack and leg braces; the backpack houses a battery and computer, so that when the user moves his or her arm forward, the computer signals the opposite leg to move as well. Amanda has been an inspiration to many through her journey to walk again, and for her work in empowering people with disabilities through Challenge Aspen. Read the full article by clicking here.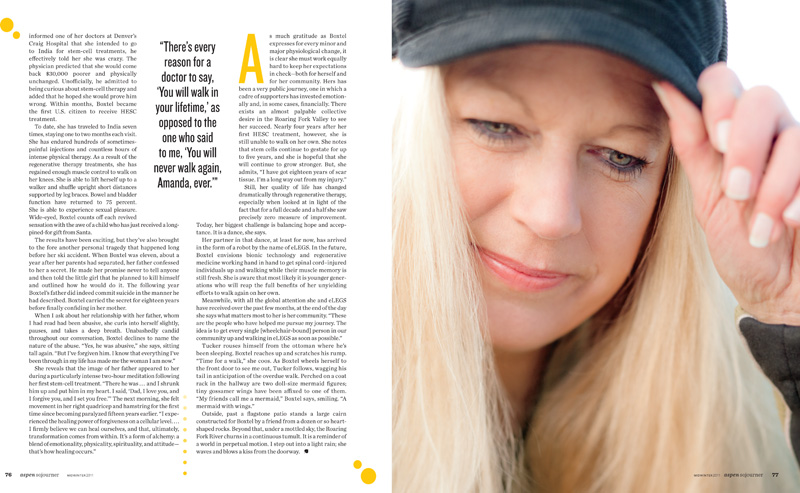 We used a two-light setup for the portraits, as shown in the image below with my photo assistant Corie. The sun was setting to the back right side of the frame, adding a touch of natural backlight. We used two Hensel Porty Lithium 1200 strobes with Westcott Octobank and Strip softboxes to help Amanda stand out from the snowy mountain backdrop.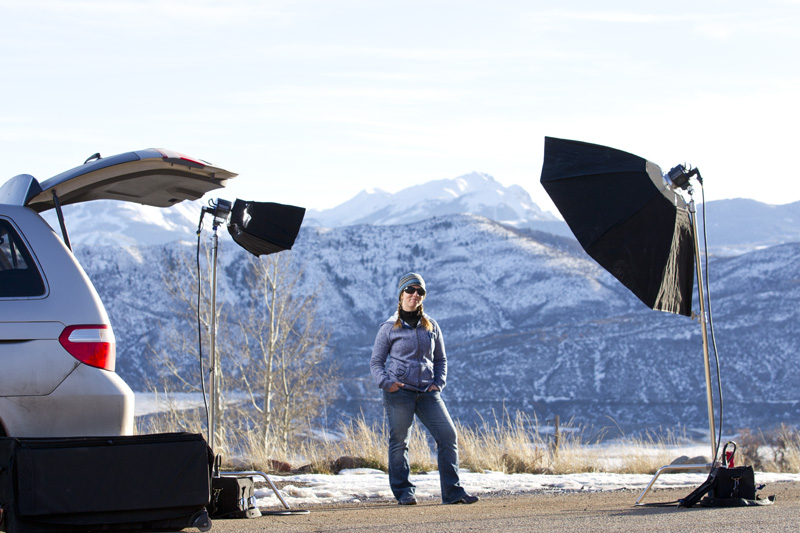 The cover image of Amanda Boxtel was taken with the Canon EOS-1D Mark IV (one of my go-to cameras) and the 70-200mm f/2.8 lens, f/5.6 at 1/250th sec and ISO 100.