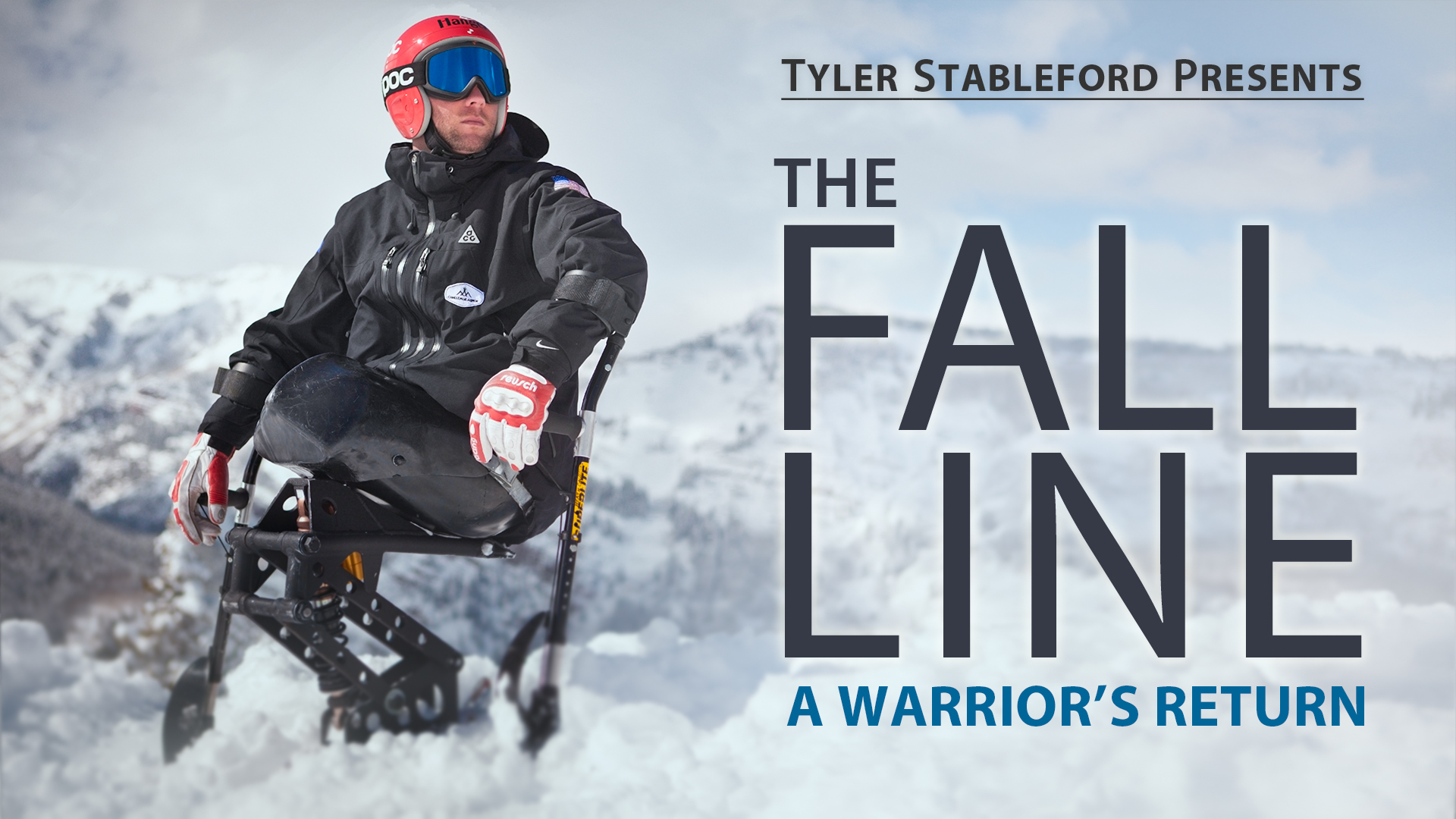 I'm excited to offer downloads of my award-winning film The Fall Line for sale on my website. The downloads are available for $9.99 and twenty percent of each sale will be donated to the Wounded Warrior Project. Click here to see a trailer of the film and purchase a download. The Fall Line has screened at film festivals around the country and received several awards including:
Banff Mountain Film Festival – Selected for the 2011 Banff Mountain Film Festival World Tour
Taos Shortz Film Fest – Honorable Mention, Documentary
Mammoth Mountain Film Festival – Best Documentary Short
5Point Film Festival – Most Inspiring Story
Official Best of Fest Award
Spokane International Film Festival
Durango Independent Film Festival
Vail Film Festival
Ski Channel Film Festival
Boulder Adventure Film Festival
Mountainfilm in Telluride (screening in May)
The film is a moving documentary on 101st Airborne Ranger Heath Calhoun's tortuous recovery after losing his legs in a grenade blast in Iraq. Calhoun discovers an innate talent for ski racing on the ski slopes of Aspen, Colorado and earns a coveted chance to represent his country again — as an athlete on the 2010 Paralympic ski team. Using a sit-ski in international competitions, he is now a spokesperson for the Wounded Warrior Project.
I am very grateful for all of the people I worked with on the award-winning film The Fall Line and want to especially applaud the efforts of organizations and events like the Paralympics working to get people with disabilities back on their feet, and in Heath's case, on a sit-ski. Please visit www.paralympic.org to see these amazing sports events happening all over the world.
One of Canon's prestigious Explorers of Light, Tyler's creative passion is using lenses to tell heartfelt stories. Apple, Adidas, The North Face, Patagonia, Wrangler, Timberland, Cabela's, Stetson, and dozens more have hired him to shoot provocative commercials with wide-angle footage that transports viewers into every scene. Using dynamic lighting and handheld camera work to charge his projects with emotion, Tyler has become one of the most sought-after commercial directors, photographers, and multimedia lecturers in the nation.