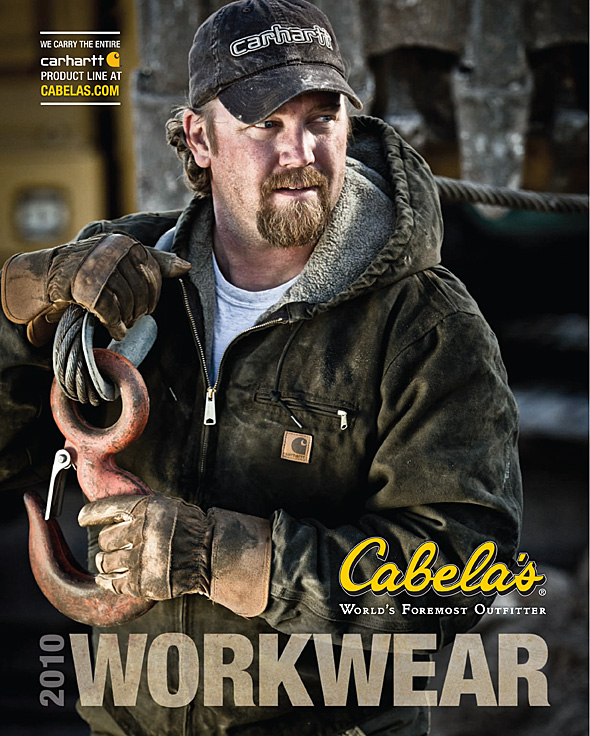 The dirt and sawdust came out for these workwear shots appearing on the latest Cabela's workwear covers and inside spread. We found some great construction sites near my home in the Roaring Fork Valley and thanks to the models and real-life working men Steve Fischer, Mike Patch and Daniel Rincon, we got some great shots. It was a special experience to be a part of and capture the work that these men do for a living! What a great shoot, and as always, I am beyond happy to partner with Cabela's for their workwear covers. Here is a behind-the-scenes photo from the inside cover shot: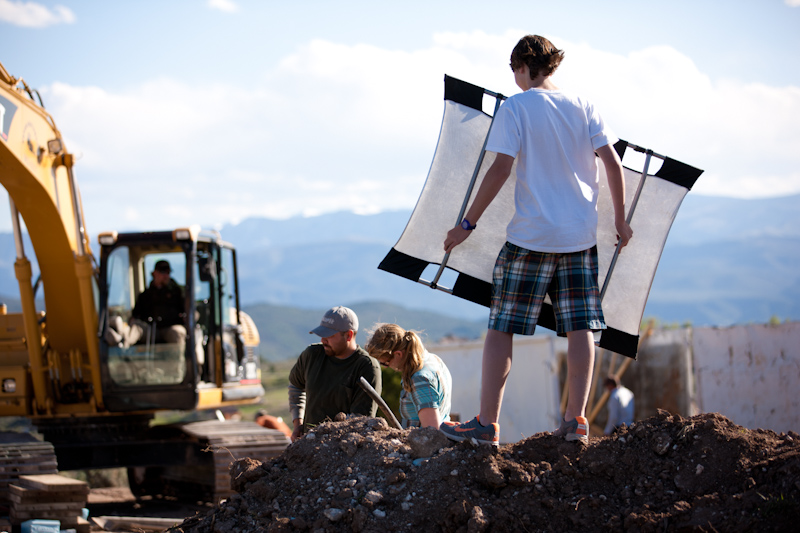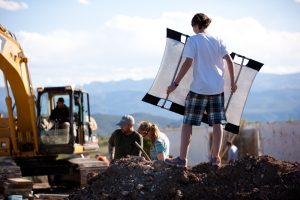 Our friend Jack, an eighth-grader who helped us out for a school job-shadowing project, was a pro at the reflector and filled in some light on Daniel from a dirt pile on the construction site. With the direct light on Daniel's left side, we needed some more fill on his right side, which the reflector did nicely. A big thanks to you, Jack – you were perfect for the job and I hope this showed you the true behind-the-scenes of the photography field.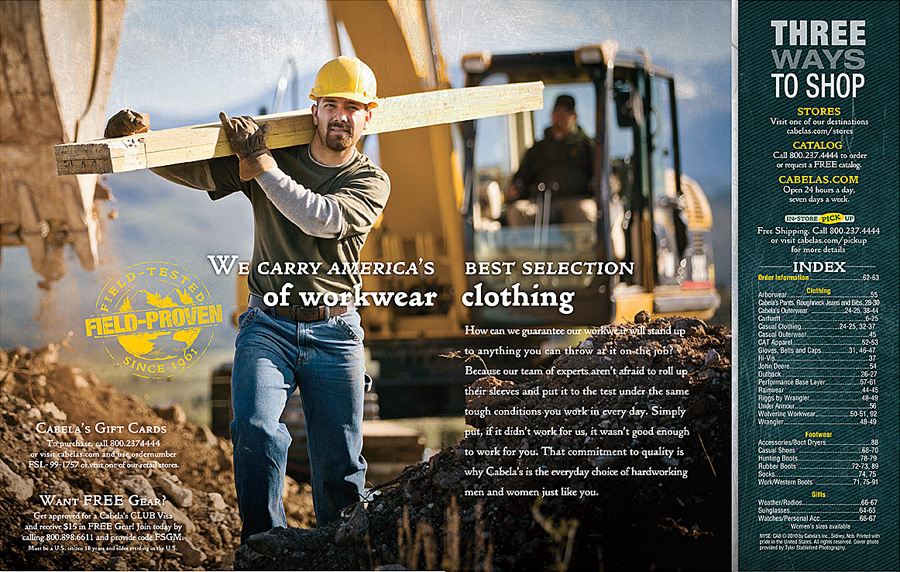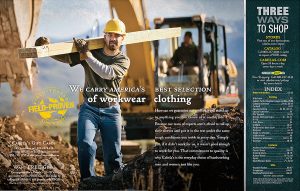 I shot this image with the Canon EOS – IDs Mark III and the Canon EF 70-200mm f/2.8L IS II USM lens. My settings were at an aperture of f/2.8, a shutter speed of 1/640, and an ISO of 100.
One of Canon's prestigious Explorers of Light, Tyler's creative passion is using lenses to tell heartfelt stories. Apple, Adidas, The North Face, Patagonia, Wrangler, Timberland, Cabela's, Stetson, anddozens more have hired him to shoot provocative commercials with wide-angle footage that transports viewers into every scene. Using dynamic lighting and handheld camera work to charge his projects with emotion, Tyler has become one of the most sought-after commercial directors, photographers, and multimedia lecturers in the nation.