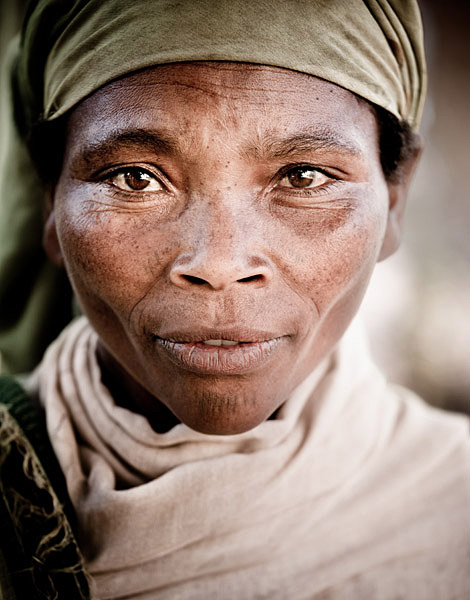 I was honored to find out my Ethiopia image of the woman Tagitu was presented with the 4th Annual Photography Masters Cup Nominee title in their Portraits category. Tagitu had lost her husband to illness two years ago; destitute, she became unable to care for her children and sequentially gave up her 2- and 5-year-old boys for adoption. I took this shot while working on a volunteer project for the nonprofit Wide Horizons for Children. This nonprofit provides education for children who normally have no access to proper schooling. They also ensure that the schools they work with have the ability to provide meals during the school day, and give grants to families to invest in farms and businesses.
I worked with this program to show the people of Ethiopia and the conditions they live in, providing a way for Wide Horizons to show just how much they do for these families. As with so many of my shots from this project, I was working without a flash or reflector for this Ethiopia image. I made the subject backlit and a reflection of light on the cement wall opposite the subject added a touch of fill.
Image details: Canon EOS 5D Mark II, Canon EF 70-200mm IS USM, f/4, 1/125, ISO 400.
A lot of great photos made the final picks for the Photography Masters Cup contest. See the winners' gallery by clicking here.
One of Canon's prestigious Explorers of Light, Tyler's creative passion is using lenses to tell heartfelt stories. Apple, Adidas, The North Face, Patagonia, Wrangler, Timberland, Cabela's, Stetson, and dozens more have hired him to shoot provocative commercials with wide-angle footage that transports viewers into every scene. Using dynamic lighting and handheld camera work to charge his projects with emotion, Tyler has become one of the most sought-after commercial directors, photographers, and multimedia lecturers in the nation.