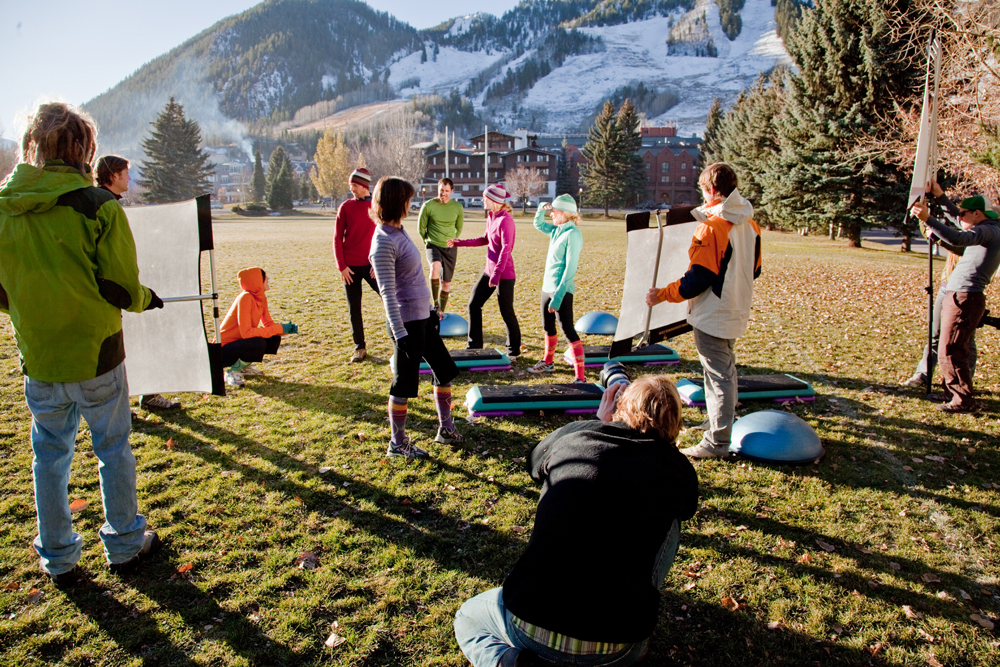 I was excited to work this fall for the 2010 SmartWool campaign featuring their latest garments. This new clothing line is perfect for athletes – especially cold weather ones- and this group can tell you all about SmartWool's quality (I've never seen models so excited about their clothing during a shoot — this stuff was an instant hit). I tried to get together a strong, well-diversified group of people to really put the gear into action. Let me tell you, this talent really stepped into their roles and showed some great action.
Our first setup in Aspen was an early morning ski conditioning class; the models really shined in this high-energy workout scene and we ended up with some great images. We finished off with a beautiful country road scene in Old Snowmass. The whole day was full with an overall successful shoot and I can not thank this great group of models enough. Their enthusiasm really made the photos and I can not wait to see the final product of this campaign.
Garett Mariano really brought his great art direction and enthusiasm to the SmartWool campaign; I am excited to be working with him again this winter in Aspen for their upcoming skiing campaign. Thanks Garett! What a great project to be a part of!
Check out the behind-the-scenes of the shoot to see me and my crew in action:
One of Canon's prestigious Explorers of Light, Tyler's creative passion is using lenses to tell heartfelt stories. Apple, Adidas, The North Face, Patagonia, Wrangler, Timberland, Cabela's, Stetson, and dozens more have hired him to shoot provocative commercials with wide-angle footage that transports viewers into every scene. Using dynamic lighting and handheld camera work to charge his projects with emotion, Tyler has become one of the most sought-after commercial directors, photographers, and multimedia lecturers in the nation.