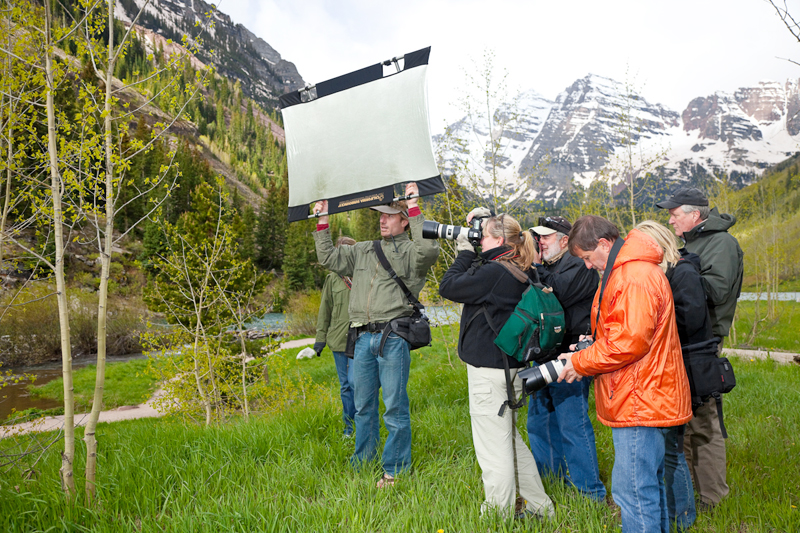 ***The Canon Photography Workshop on September 26-27 has currently sold out. Please check back for more information on my upcoming workshops and events.


I'm excited to announce I will be teaching another Canon weekend photo workshop for photographers of all levels on September 26-27 in Aspen at the Aspen Square Hotel. The aspen trees will be blazing yellow and orange, and the first snows usually dust the mountain tops — it is the most beautiful time of year here. The workshop will focus on the art of landscapes and outdoor portraiture at the Maroon Bells and Independence Pass, along with personalized classroom instruction. Canon staff will provide free gear demos of their latest camera bodies, lenses and speedlites. Please call the studio with questions, 970-963-2462. Space is limited so please register soon. I look forward to working with you!
Please click here to register on-line:
http://www.usa.canon.com/canonlivelearning

Take a look at my other workshops as well. As a Canon Explorer of Light, I teach multiple classes each year. The instruction in these ranges from advertising to landscape to lifestyle photography, and I hope to cater to those of all experience levels! Many workshops take place in Colorado or Utah, the most popular occurring in Aspen and Moab. Be sure to check them out!
I look forward to providing instruction out in the field and on stage. It is well worth it to attend this event, both for education and for the newest deals on Canon's best gear. It should be fun for everyone, and this photo workshop is a great opportunity to get out and work with new techniques and knowledge. I hope you will be there!
One of Canon's prestigious Explorers of Light, Tyler's creative passion is using lenses to tell heartfelt stories. Apple, Adidas, The North Face, Patagonia, Wrangler, Timberland, Cabela's, Stetson, and dozens more have hired him to shoot provocative commercials with wide-angle footage that transports viewers into every scene. Using dynamic lighting and handheld camera work to charge his projects with emotion, Tyler has become one of the most sought-after commercial directors, photographers, and multimedia lecturers in the nation.