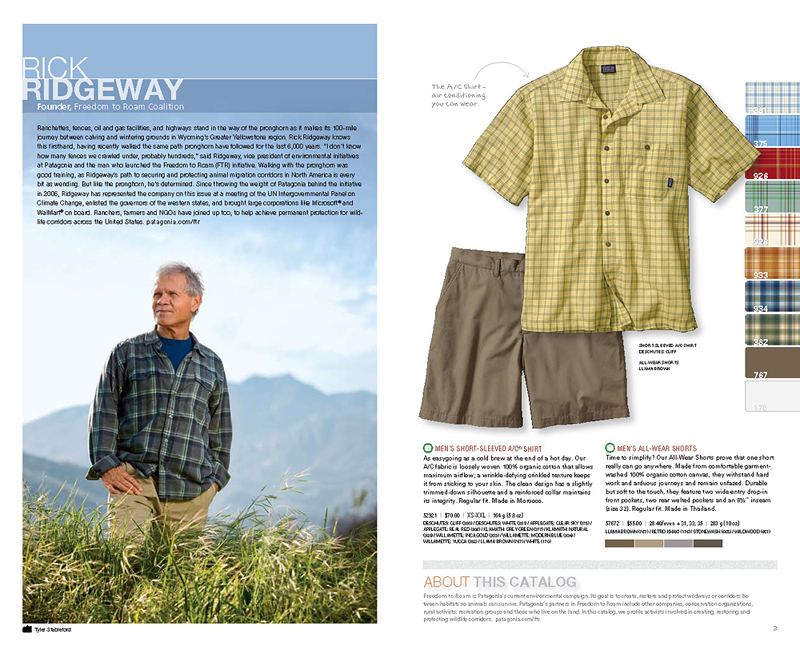 Patagonia's "Summer Favorites" catalog just published and includes four portraits I shot this spring of environmentalists who are part of Patagonia's Freedom to Roam campaign. I am beyond excited to see my work in a catalog from such a great company, and I love how the summer catalog turned out.
Above are two of the clips that the company used to display the use and versatility of their clothing. I am so excited to have shot this!
The portrait on the left is of Rick Ridgeway, Patagonia's VP of Environmental Initiatives, in Ojai, CA. The portrait on the right is of Louisa Willcox of the Natural Resources Defense Council, in Livingston, MT. It was such a fun time working with each of these individuals and I loved the energy that they brought to each shoot.
It was great to travel to the beautiful regions of California, Nevada and Montana to photograph these kind people in their hometowns! I got to see a lot of stunning landscapes, and I have to say, I am jealous of where many of these models live.
Many thanks to Tim Davis for the art direction and inspiration. I could not have carried out such a successful summer catalog without your great eye and help with product placement. I am so excited with the way it turned out – thank you so much, Tim!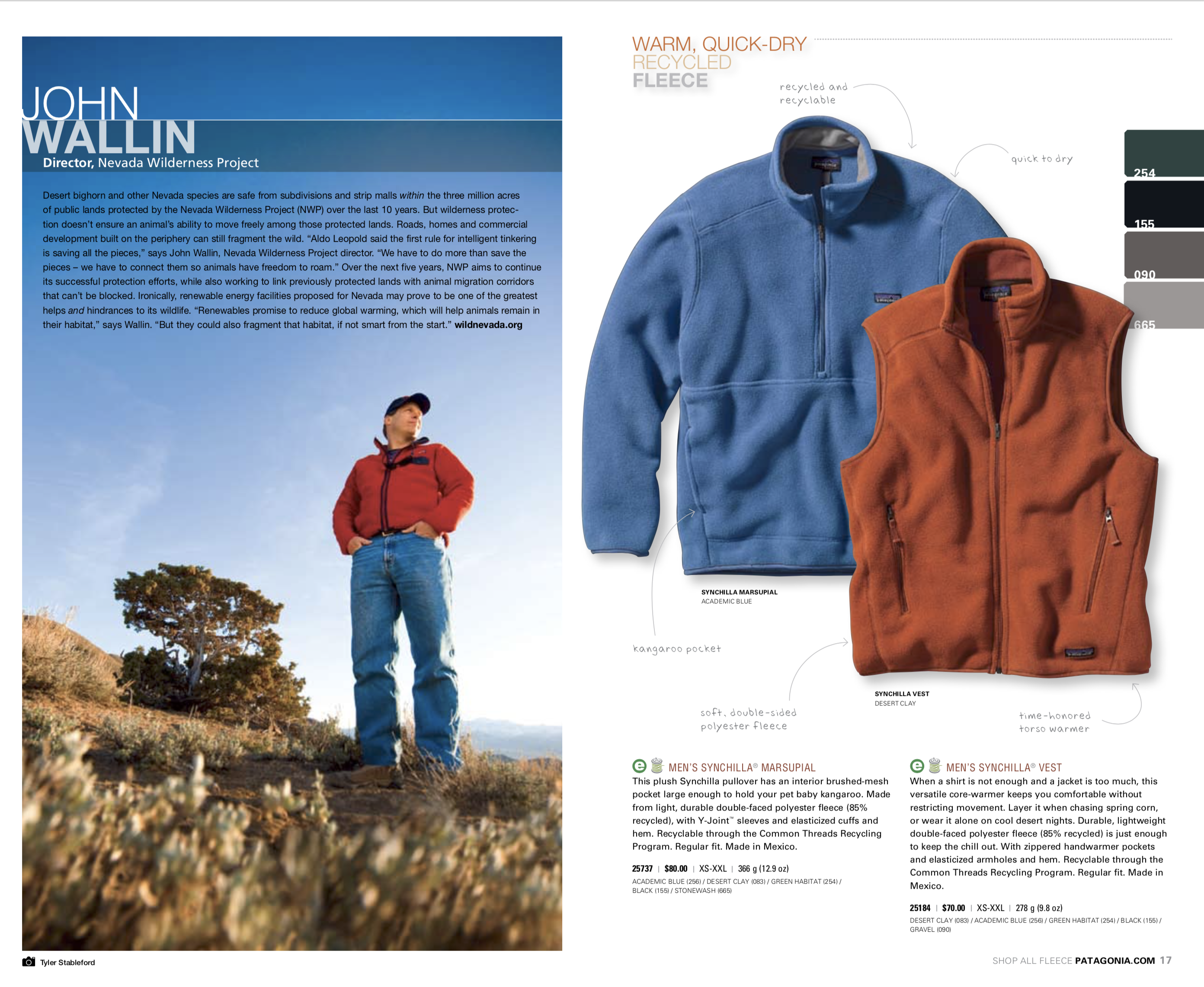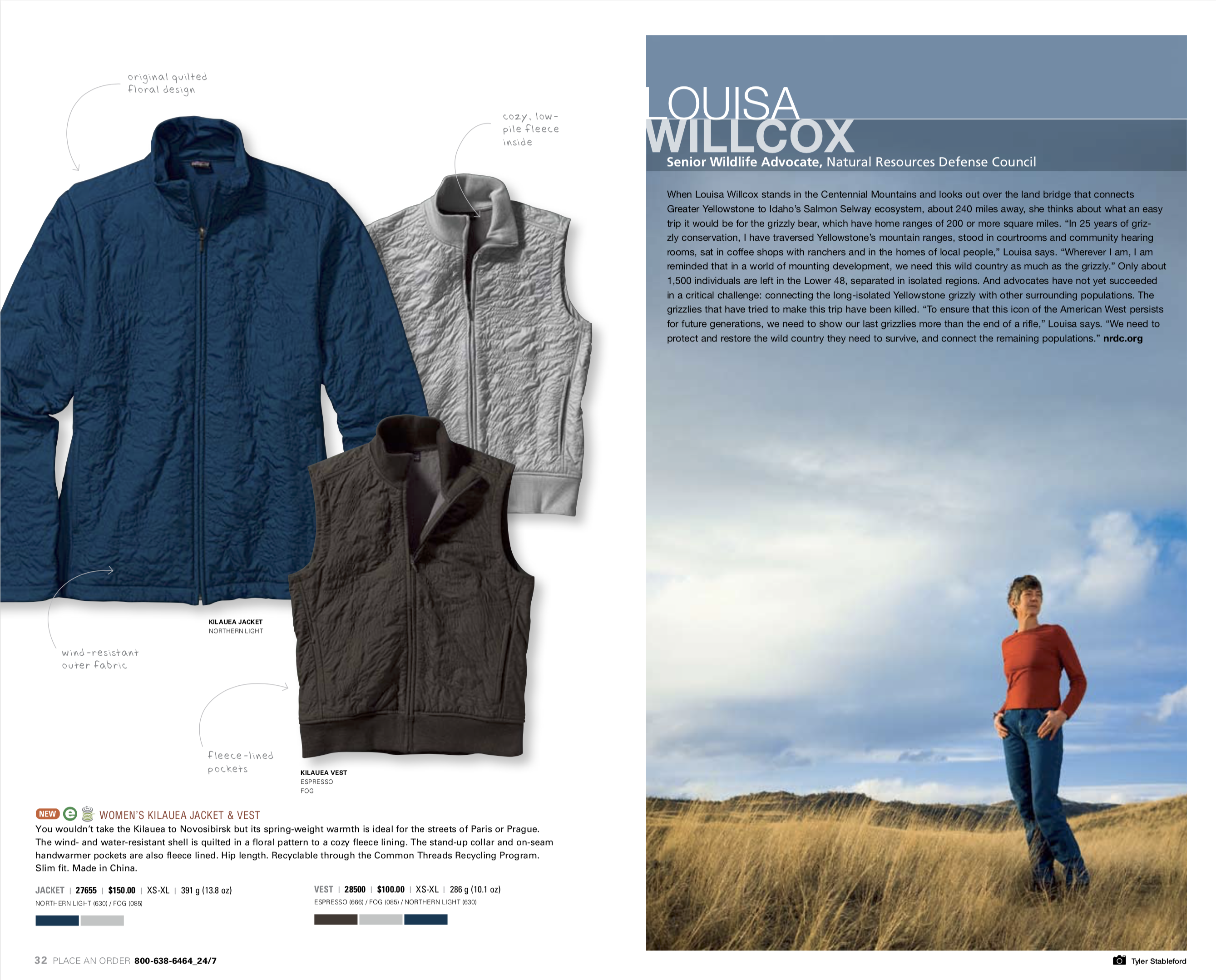 One of Canon's prestigious Explorers of Light, Tyler's creative passion is using lenses to tell heartfelt stories. Apple, Adidas, The North Face, Patagonia, Wrangler, Timberland, Cabela's, Stetson, and dozens more have hired him to shoot provocative commercials with wide-angle footage that transports viewers into every scene. Using dynamic lighting and handheld camera work to charge his projects with emotion, Tyler has become one of the most sought-after commercial directors, photographers, and multimedia lecturers in the nation.