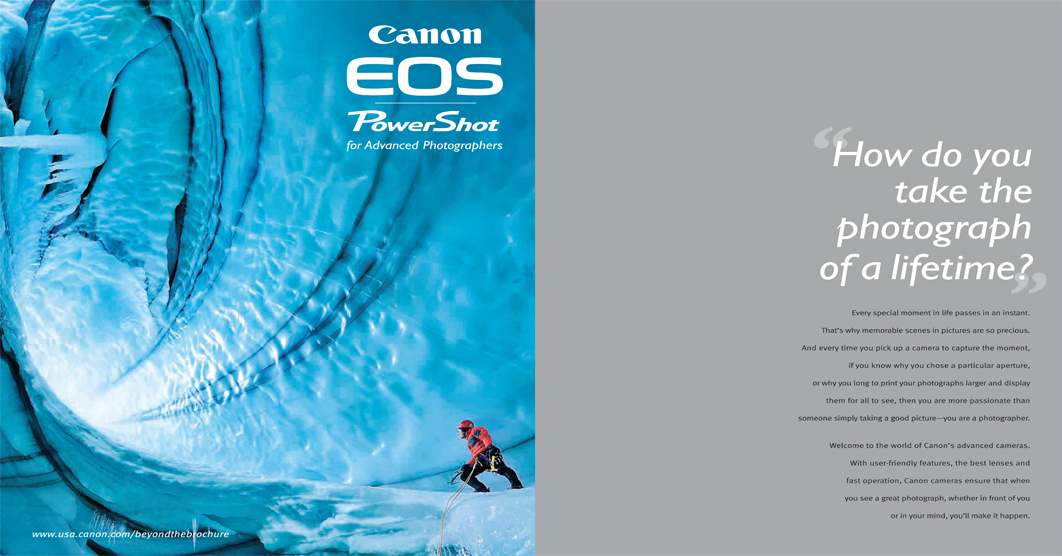 Above is the cover of Canon USA's 2008/09 Powershot Brochure with my image of Mark Jenkins climbing inside the Langjokull Glacier in Iceland. This was a great shoot and I am beyond excited that my adventure images made it on the front of the brochure. I have worked with Mark on many shoots, but this is by far one of the most adventurous that we have done. These ice caves are constantly changing and this particular one might not even exist anymore.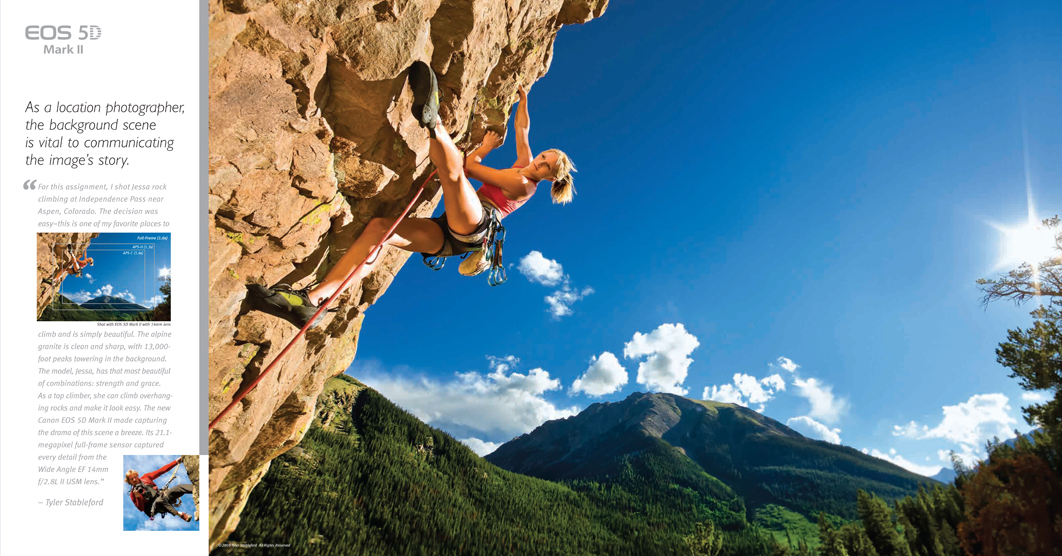 For this 5D Mark II brochure image I worked with the talented rock climber Jessa at the beautiful cliffs of Independence Pass near Aspen. Jessa is another athlete that I have worked with on multiple shoots in the past. This is definitely not the first time that Canon has seen her talent in their publications! A big thank you, Jessa, for the constant climbs on camera!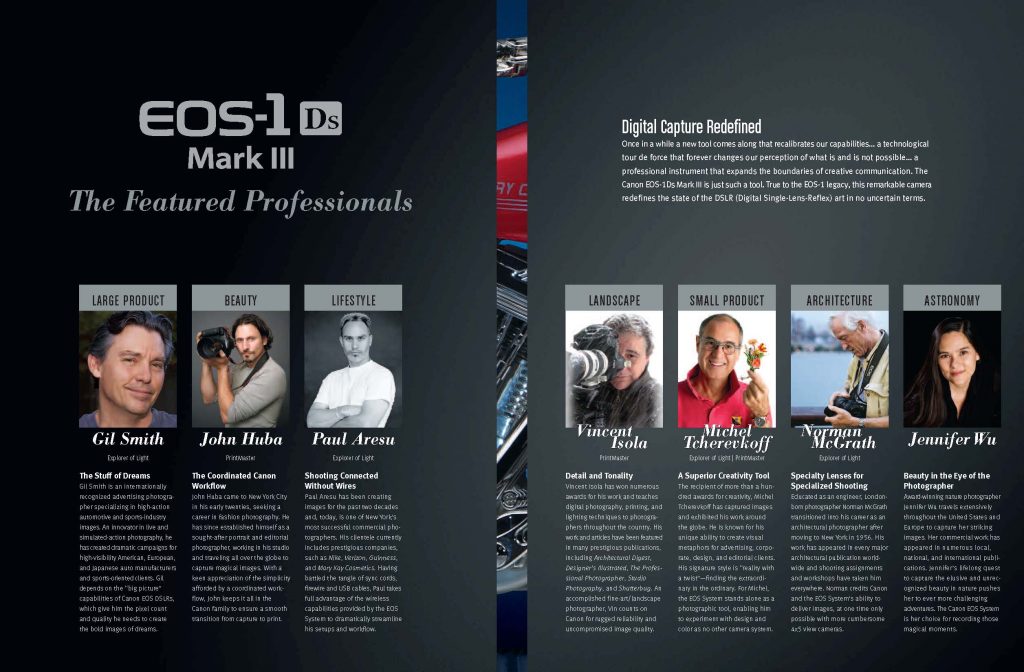 Above is another scene from the 5D Mark II campaign published in Canon's 2008/09 Digital Pro Brochure which featured a select number of their Explorers of Light. I am honored to be represented among such a great group of strong shooters – the publication looks great!
I focused on adventure photography for the 5D Mark II campaign, challenging myself to work new ways into shoots that I have considered previously. I am excited to be able to share this project with other photographers as a part of this brochure.
One of Canon's prestigious Explorers of Light, Tyler's creative passion is using lenses to tell heartfelt stories. Apple, Adidas, The North Face, Patagonia, Wrangler, Timberland, Cabela's, Stetson, and dozens more have hired him to shoot provocative commercials with wide-angle footage that transports viewers into every scene. Using dynamic lighting and handheld camera work to charge his projects with emotion, Tyler has become one of the most sought-after commercial directors, photographers, and multimedia lecturers in the nation.