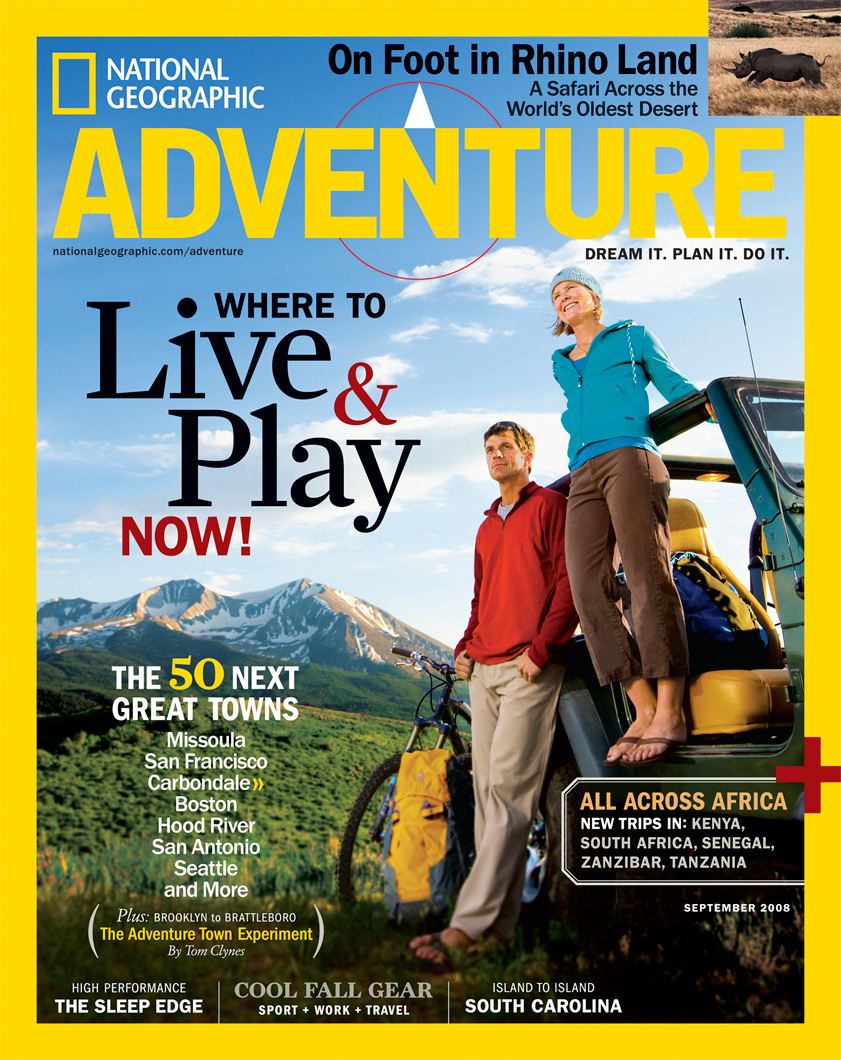 My hometown of Carbondale, Colorado was named one of the 50 Next Great Towns in National Geographic Adventure's September 2008 issue. Photo Director Sabine Meyer asked me to shoot an iconic cover image that would showcase our mountain community. Pictured here is my wife Megan and our skiing buddy Dale Army with Mount Sopris beyond.
One of Canon's prestigious Explorers of Light, Tyler's creative passion is using lenses to tell
heartfelt stories. Apple, Adidas, The North Face, Patagonia, Wrangler, Timberland, Cabela's,
Stetson, and dozens more have hired him to shoot provocative commercials with wide-angle
footage that transports viewers into every scene. Using dynamic lighting and
handheld camera work to charge his projects with emotion, Tyler has become one of the most
sought-after commercial directors, photographers, and multimedia lecturers in the nation.