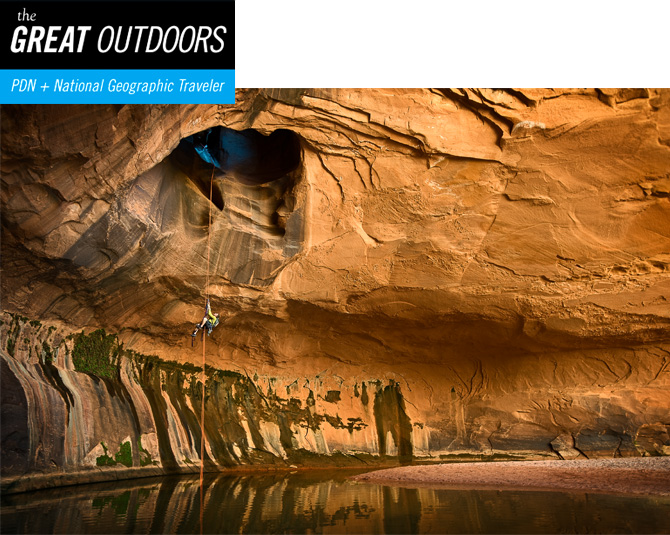 The results are in and we're happy to announce these two images are Single Image Winners in the Great Outdoors Photo Contest sponsored by PDN and National Geographic Traveler. This contest was a nation-wide event and thousands of photographers submitted their images. I am so excited that two of my photos placed among such a strong group of people, and placed first in multiple categories.
The shot above is the result of the expert jumaring skills of my first assistant Draper White and the beautiful canyons of Escalante, Utah. This was a great trip, and a personal shoot that we decided to work on. I am beyond excited that this image was chosen as a winner in this Great Outdoors photo contest, as it is a great memory and a trip that I look back on fondly. A big thank you Draper – not only are you a great assistant, but also an awesome subject in front of the camera.
Pictured below is the graceful John Nicoletta soaring off a cliff at Snowmass, Colorado. It was such a great time to be able to photograph him as he completed all sorts of stunts on the slopes. John tragically died in April 2008 while competing in an extreme-skiing competition in Alaska. He always brought such a great energy that really completed the images that I shot of him. John, I miss you every day!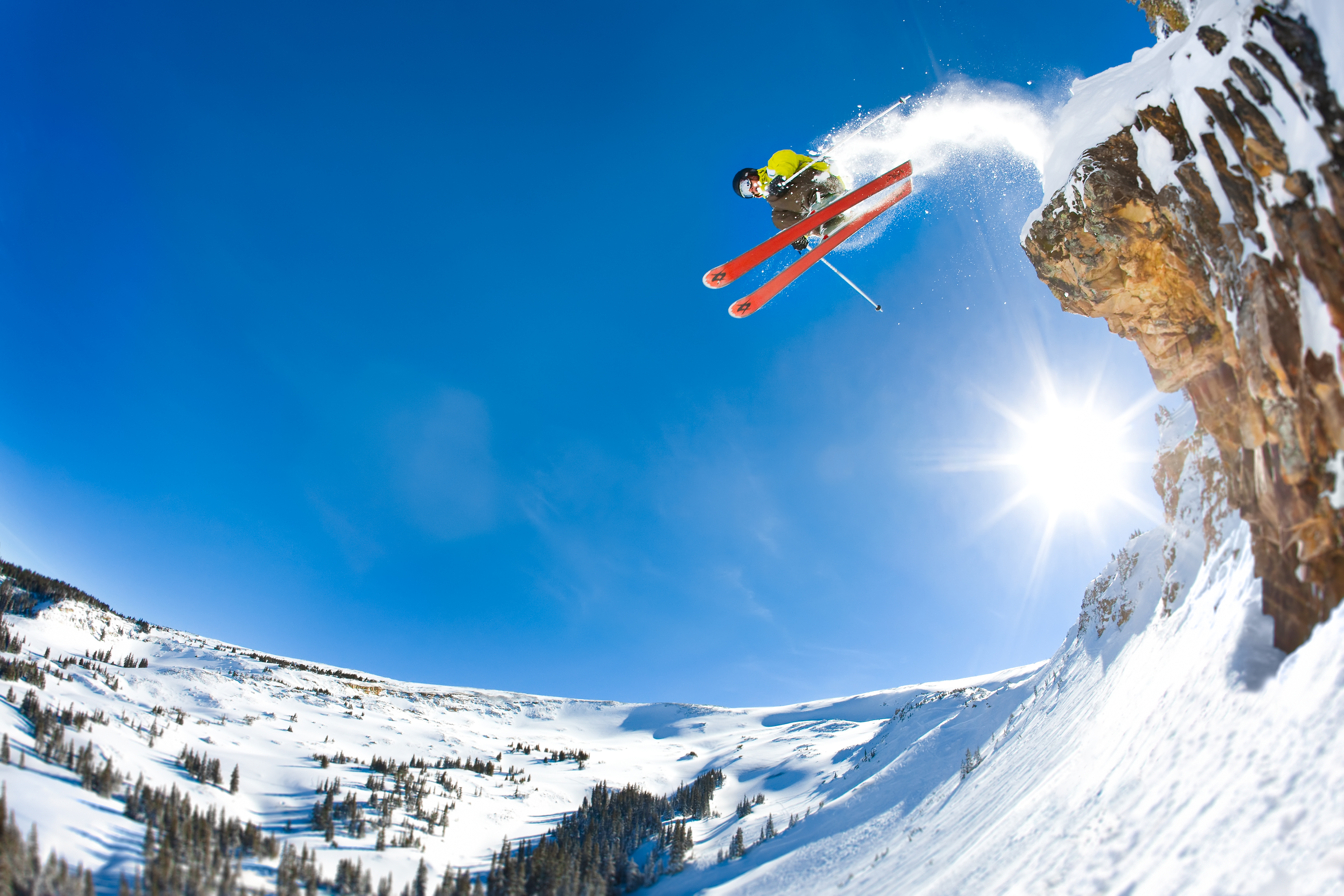 One of Canon's prestigious Explorers of Light, Tyler's creative passion is using lenses to tell heartfelt stories. Apple, Adidas, The North Face, Patagonia, Wrangler, Timberland, Cabela's, Stetson, and dozens more have hired him to shoot provocative commercials with wide-angle footage that transports viewers into every scene. Using dynamic lighting and handheld camera work to charge his projects with emotion, Tyler has become one of the most sought-after commercial directors, photographers, and multimedia lecturers in the nation.