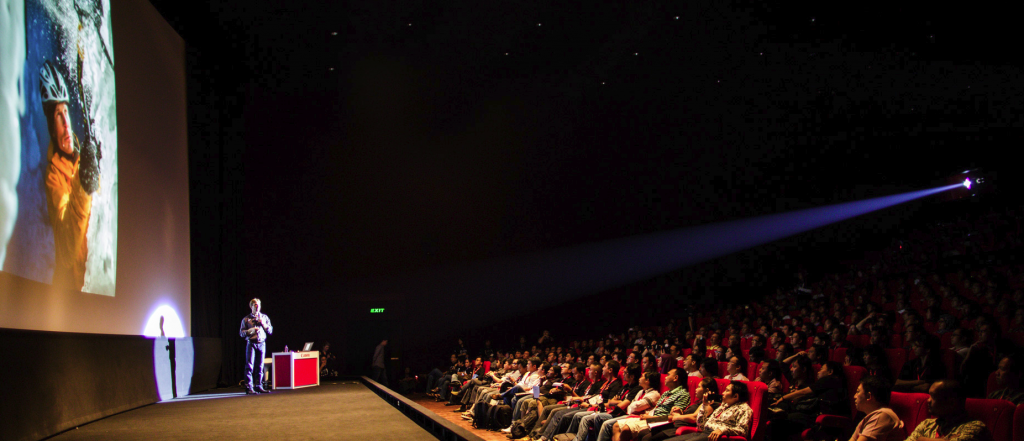 As a Canon Explorer Of Light, Tyler shares his craft at seminars and workshops around the country.
DC Video Shootoff for Military Video Journalists: September 7-9, 2018 
Join award-winning director and Canon Explorer of Light Tyler Stableford for an interactive workshop geared to elevating your directing and cinematography skills on location. With the overwhelming range of content available to viewers today, it's more important than ever to create footage that truly connects with viewers. The perennial question is: How best to do this?
This workshop is geared to military journalists looking to raise the bar with storytelling, composition, lighting and camera angles. The seminar will also share how to coach both professional and real-world talent for better performances.
Additionally, bigger cameras and bigger budgets don't always create higher quality content. Tyler will share techniques for making the most of limited budgets and limited time on set — using smaller tools that make you more nimble and creative.
A teacher at heart, Tyler will share tips for crafting rich, layered stories that captivate the viewer. Along the way, he will take the audience behind the scenes of his latest short films and commercials.
Canon Workshop: Arches National Park, Moab, Utah, October 11-13, 2018
Join award-winning adventure photographer and Canon Explorer of Light, Tyler Stableford, for this action-packed workshop in the heart of Utah's Canyonlands country.   Tyler will provide detailed classroom instruction before each shoot, and will share his secrets to capturing the elusive "dramatic moment." The magnificent Red Cliffs Lodge is our base for the workshop, with a multimedia classroom, a vineyard and restaurant, cabins alongside the Colorado River, among many other amenities. Shoots include landscapes and nightscapes of Arches National Park highlights; action and portrait photography with cowboys and cowgirls; and a photo shoot with rock climbers.