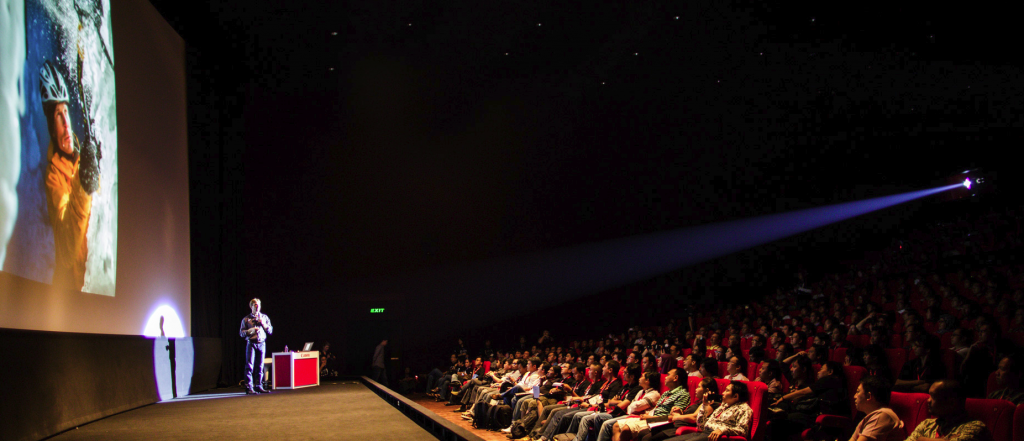 As a Canon Explorer Of Light, Tyler shares his craft at seminars and workshops around the country.
Canon Workshop: Arches National Park, Moab, Utah, October 11-13, 2018
Join award-winning adventure photographer and Canon Explorer of Light, Tyler Stableford, for this action-packed workshop in the heart of Utah's Canyonlands country.   Tyler will provide detailed classroom instruction before each shoot, and will share his secrets to capturing the elusive "dramatic moment." The magnificent Red Cliffs Lodge is our base for the workshop, with a multimedia classroom, a vineyard and restaurant, cabins alongside the Colorado River, among many other amenities. Shoots include landscapes and nightscapes of Arches National Park highlights; action and portrait photography with cowboys and cowgirls; and a photo shoot with rock climbers.
Capturing the Dramatic Moment, New Haven, CT, November 29, 2018
Join award-winning photographer and director Tyler Stableford for an unforgettable evening of multimedia storytelling and inspiration. Tyler will take the audience behind the scenes of his latest projects, ranging from fine-art portraiture of American farmers to high angle adventures. A teacher at heart, Tyler will help you raise the bar for your own imagery.